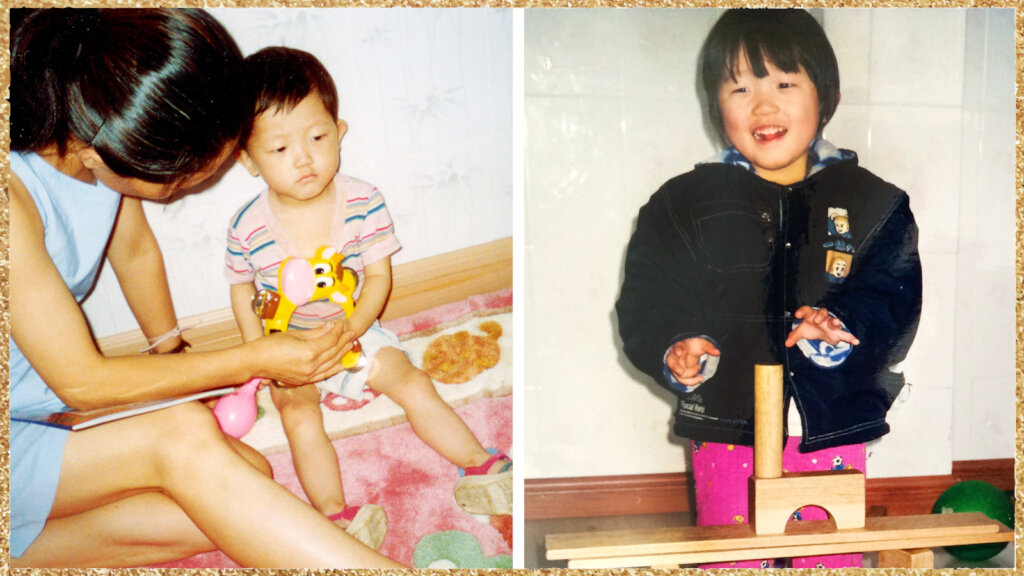 One of the greatest gifts of OneSky's work is watching love and nurturing care transform a child. In this special report, we would like to share the story of FeiFei, who 20 years ago, as a sickly 2-year-old girl, came into our care in China …
She was pale, weak, and could not sit up by herself. It was not certain she would survive, let alone thrive but with lots of patient attention and loving cuddles, FeiFei, as her nannies fondly called her, slowly gained strength – walking, then, at last, reaching out for hugs.
By the time she was adopted by her Dutch family, age 3, FeiFei was flourishing. She learned the language at lightning speed, and her lopsided gait disappeared.
After a while, we lost contact with FeiFei but never forgot the remarkable little girl, so loved by our caregivers, who overcame her very difficult beginnings.
And now, we have found her.
Today, FeiFei is an independent and creative 23-year-old completing a post-graduate degree in communications. She has experienced a lot in her short life – from her adoption, a move to The Netherlands, her parent's separation, and her mother's death seven years ago.
Despite all these challenges, FeiFei remains positive:
"I try to focus on the things that make me happy, like studying, working as a content creator, catching up with friends and family and discovering the world."
FeiFei tells us that she grew up surrounded by nature and animals. Her parents taught her to always be kind and to help those less fortunate. At school, she got good grades, made great friends, and discovered her passion for the arts.
"My family played the biggest role in my development as a young child, instilling in me the norms and values I cherish today. They also taught me how to eat with a fork and a knife, which was a bit uncomfortable at the beginning since I was only used to eating with chopsticks!"
"I will always cherish the love of my mother who was the sweetest person on earth. The most important thing I learned from her was that things don't always come your way as you wish. It's a mindset that still helps me to this day."
While FeiFei is not ready to search for her biological parents, she wishes to understand her early childhood by returning to China to explore the country and experience the culture.
"I greatly admire my birth country and want to know what life is really like there. I've also always wondered what it would be like to be surrounded by people that look more like me – in some ways, I think I would feel more 'normal.'"
Her memories of her time at the orphanage are not clear, but she recalls the name of her nanny, Mama Xiurong, whom she hopes she might reconnect with one day.
"When searching through my stuff from my childhood, I always come across a letter I received from [Mama] Xiurong. Every time I read it, I feel something. She has a special place in my heart because she took care of me when I needed it the most," FeiFei says.
FeiFei appreciates that her early, physical challenges were overcome with the attention and care she received from her OneSky-trained nanny.
"I believe that anyone who does this kind of job must be a really caring and sweet person."
"This is a special job because you're working with vulnerable children who need extra love and a sense of safety and security. And it takes a lot of empathy and courage, especially when you know you have to let the children go at some time after you created a bond with them."
It is those bonds that help a child to thrive. As they explore and develop their potential through curiosity, laughter, and play, everyday magic happens.
And for FeiFei, who had a very difficult start, the early love and care provided by her nanny in China and her family in The Netherlands have instilled resilience, compassion, and positivity to help her face some of life's most difficult challenges.
Thank you, FeiFei, for sharing your story. And thank you to our wonderful donors for your continued support of our Loving Families Program! For more information about specific sponsorship opportunities, go here.