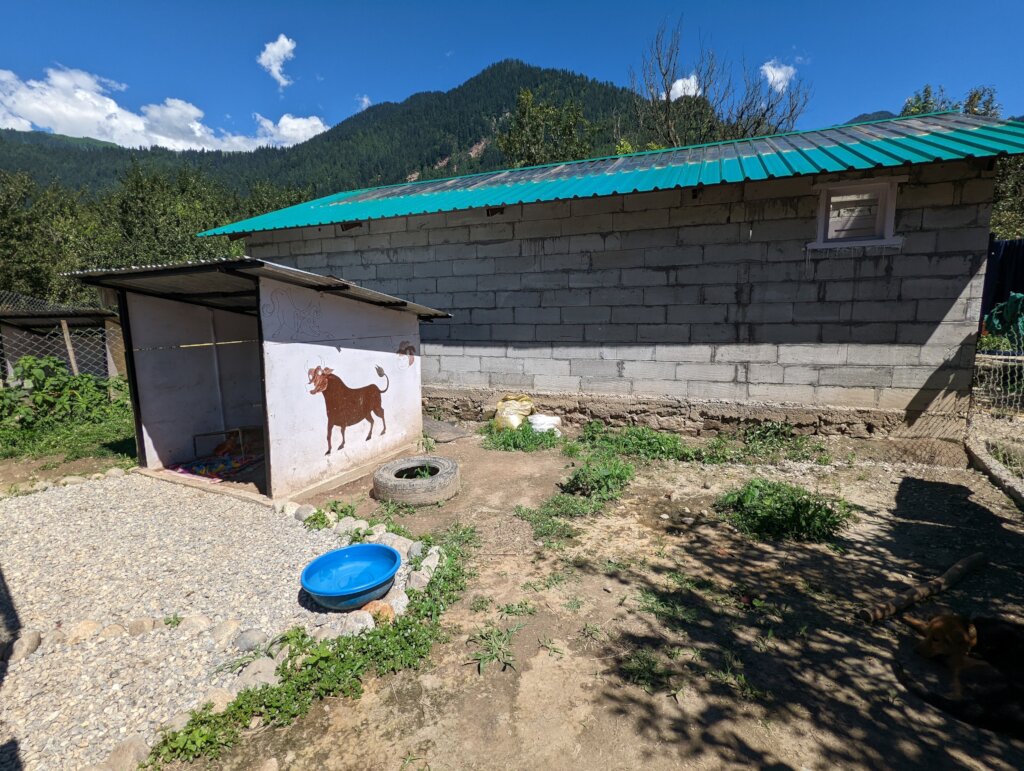 Hello Friend of Manali Strays,
Being located at an altitude of 2000 metres in the foothills of the mighty Himalayas means that we have to contend with exteme weather condition.
In the winter (December–March), we see several feet of snow, strong winds and temperatures below freezing. During the monsson season (July-September), heavy rain batters the region causing landslides, floods, and reducing the ground to a muddy quagmire. The summer (May–September) sees harsh sun (when not rainingduring monsoon), with temperatures in the sun regularly exceeding 40 degrees C /104 degree F.
Because of these extremes, we needed to provide protection to our inpatients. Our rescued inpatients do not stay in kennels 24 hours a day. They go out during the day into the orchard to laze around and play. At night some dogs sleep in the kennels, and others stay outside if they are more comfortable outside. Remember... these are street dogs, not pets, so they are not used to being confined indoors.
We built an extra pen in Feburary and set about building shelters in each of the six pens that we have.The structures provide shelter from wind and rain, and shade in the summer. Each shelter has beds inside and can easily house four or five dogs. The dogs are free to enter and exit as they wish. These shelters do not cover the entire pen, so if some animals wish to be outside in the sun, they are able to. Each shelter was decorated by a volunteer, making each one unique and more interesting that a boring square structure.
We also had four extra kennels built. These are located outside of the main inpatient area and are enclosed in their own pen. These kennels are used for isolation if we are not sure about the infectious status of a newly rescued dog, or for overflow when we are exceptionally busy. Another use has been for dogs who are not friendly with other dogs. As each kennel has its own run, they are able to go outside without having access to other dogs,
To combat the mud-bath that our inpatient area becomes after heavy rainfall, we laid down gravel in each pen so that staff and volunteers can access all areas without walking through mud. The animals are also able to lie down without getting wet mud on their coats.
We are now prepared for all weather conditions that may hit Manali Strays, and each of the inpatients remains happy and comfortable.
Thank you so much for your continued support. We could not exist without you, and many many animals would have to suffer.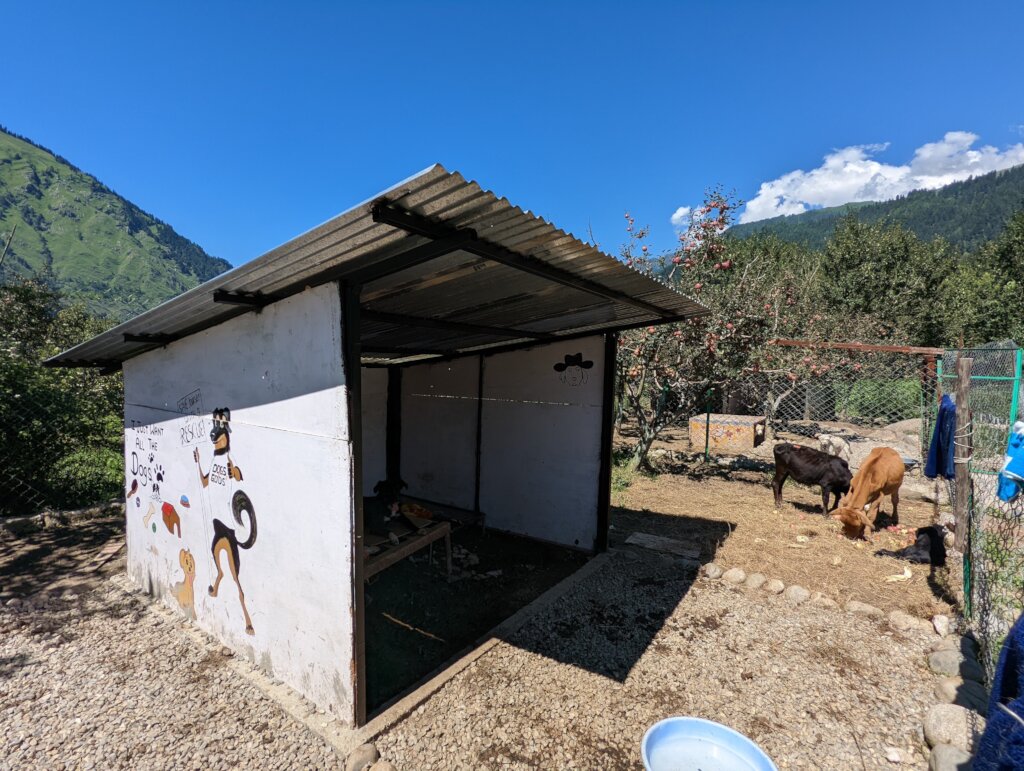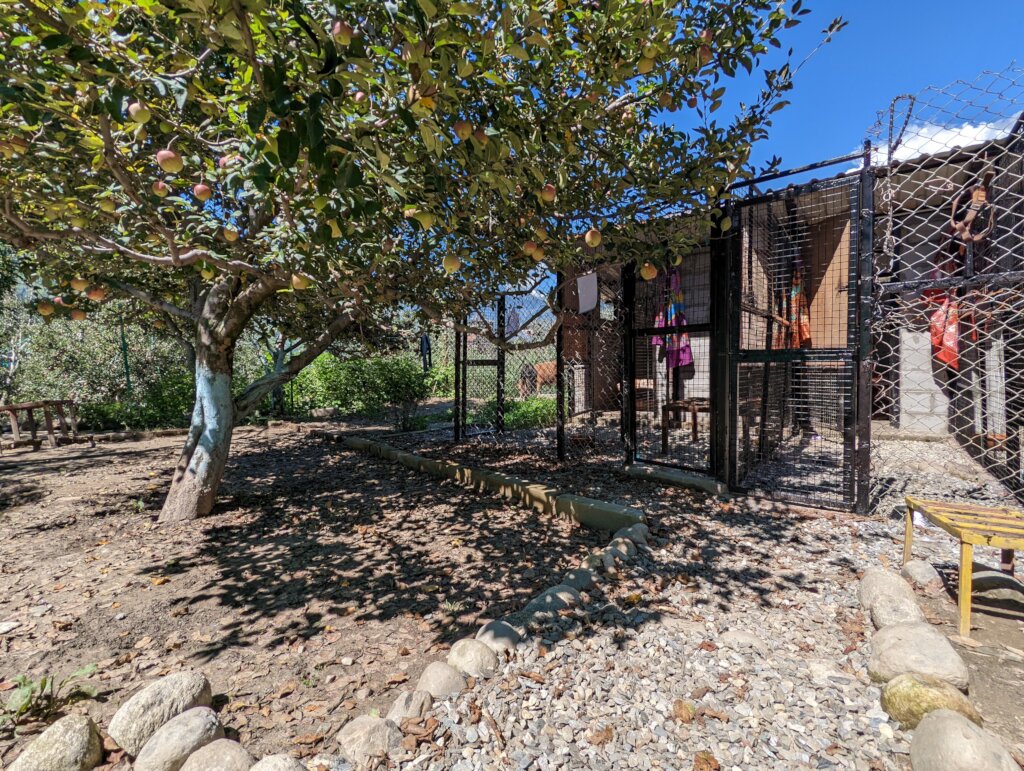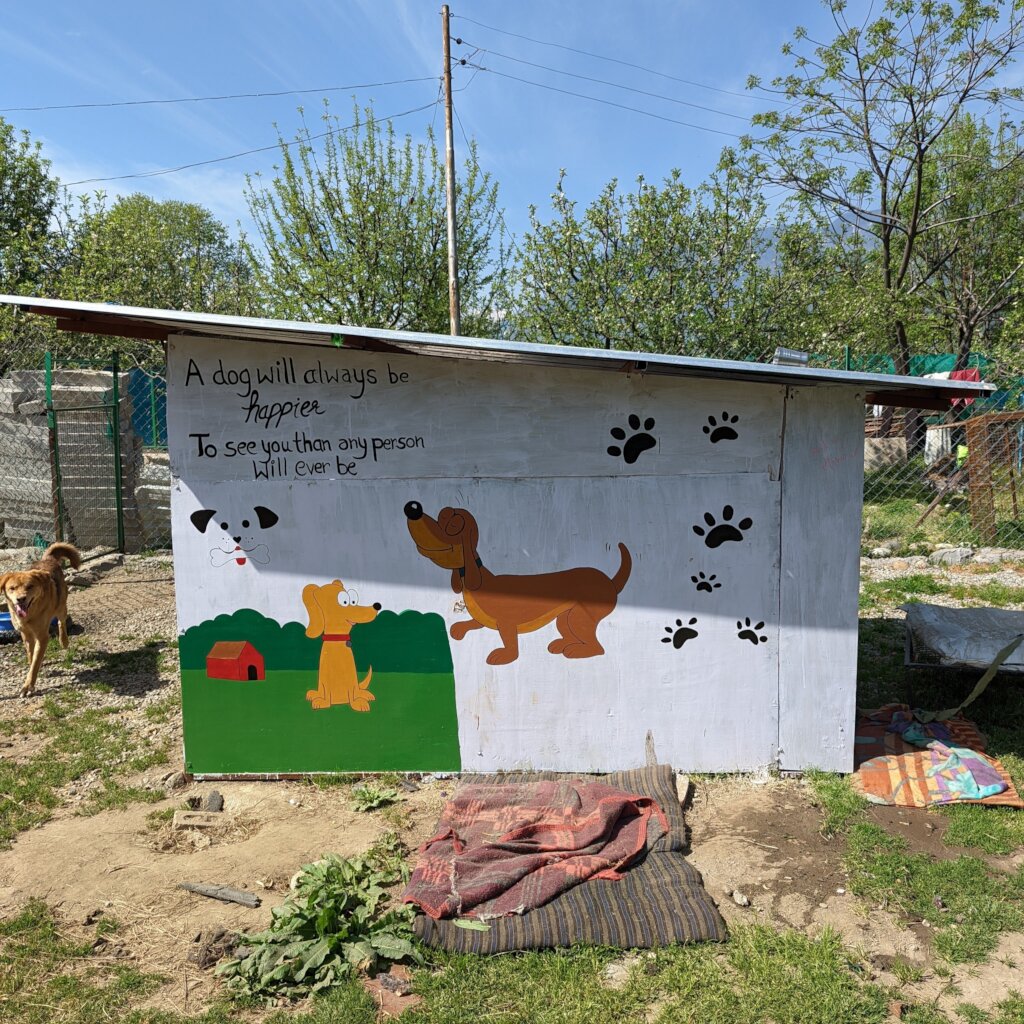 Links: