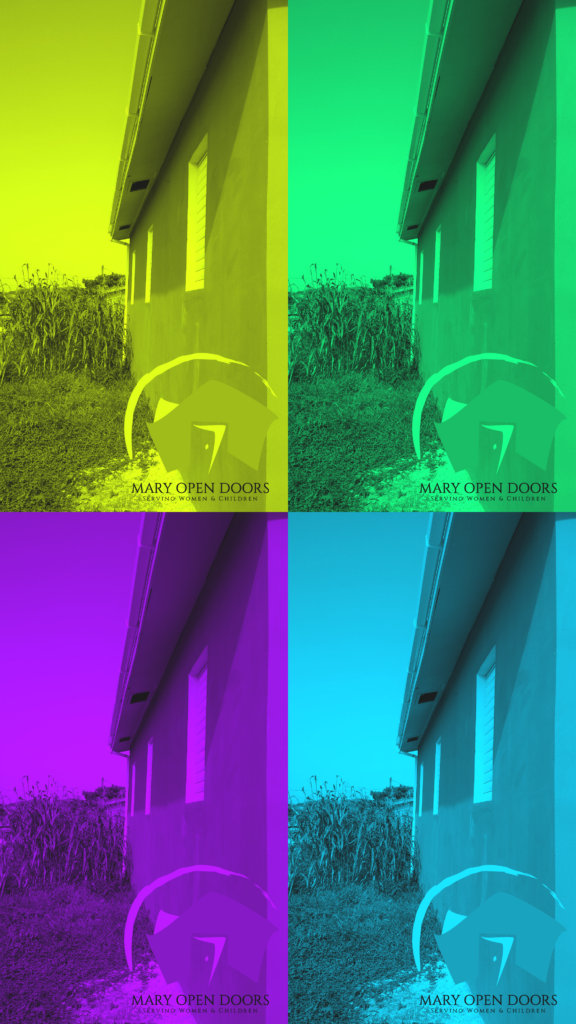 Dear Donors
In our last report we've shared a brief overview on the outcome of being a recipient of the B.A.1 Project funding. Yes, our small staff have received training on the revised Care Model Rehabilitation Approach to meet the needs of women and their families once they are under Mary Open Doors (MOD) care.
Additional training was received by several members of our staff and board on ways to build awareness on the issue of domestic violence in communities otherwise not receptive to the information along with empowering women with the right information on how to safely leave abusive relationships with their children. The B.A.1. Project brought about a number of capacity building seminars and training to strengthen the knowledge base of emergency shelter staff and other community stakeholders directly involved in addressing domestic violence, femicide, and trafficking in persons, which are issues currently affecting Belize.
With the successful completion of the project, MOD now boast a newly renovated emergency shelter facility. Much needed repairs, maintenance, and upgrades were completed such as repairing roof, upgrading windows, adding another bathroom, installation of gutters. We now have a newly renovated shelter facility with new furniture and equipment allowing us to create a more therapeutic environment for our survivors and their children.
Other news from the field! Now that we have a newly renovated shelter and new equipment for our office, we are better prepared to provide a safe therapeutic environment for women who are survivors of domestic violence. Our directors are very interested in strengthening the capacity of MOD to increase training, psychosocial, and legal support services for our women in 2017.
To successfully strengthen our capacity to provide the aforementioned services; we will need your support and the support of our Belizean community stakeholders. We plan to establish a fundraising campaign on Global Giving to specifically address this critical capacity strengthening plan to expand the rehabilitation treatment methods to our survivors and their children.
Your continued support for this project is still needed to achieve success! We've successfully completed the renovations, shelter improvements, and staff training over the last couple of months.
Notwithstanding these past few months' successes, we must be ultimately successful to achieve the goals of the project to purchase our shelter. It's increasingly more critical that MOD is successful in this project campaign. Together, we can saver the rewards of an incredible accomplishment to purchase property!
Why this project is so critical? Outline below are several responses related to the importance of achieving this significant milestone to own a permanent facility.
As a result of being able to purchase its own facility, MOD will be able to ensure that the recent repairs and upgrades made to the building for it to be an appropriate shelter facility continue to benefit its clients while increasing the sustainability of the organization.
As a result of being able to purchase its own facility, MOD will be able to put in place more permanent rehabilitation and recovery services for clients without concern that items will have to be movable or temporary while enabling the organization to make additional structural changes to benefit client recovery and safety.
To facilitate reorganizing of services to establish more permanence for the facility and ensure a more therapeutic environment for women.
The organization can more confidently provide its program activities, which includes:
A) Emergency short term shelter accommodation. MOD provides women and children with meals, clothing, primary health care, all provided free of charges.
B) Training on personal hygiene, family health, and life skills.
C) Basic counselling for trauma caused due to domestic violence, and rudimentary behaviral modification therapy.
D) Legal information and court support to assist women to obtain protection orders, working with law enforcement to explain legal rights, rights over children, property, and protection of basic human rights.
E) Provision of childcare, food for children, supervision of children, enrollment of children in new schools during shelter stay and while establishing independent living.
F) Providing women with a road map to enter or re-enter independent living and gainful employment.
G) Education and prevention campaign outreach to women and the general public on domestic violence while providing support and intervention to survivors.
H) Providing basic job skill training to women at the shelter.
Although we've had some awesome things happen over the last couple of months, we still need your help to meet our project goal to "Purchase a Domestic Violence Shelter in Belize".
We are confident that with your support we will be successful!
Our Inspirational Quote by Mother Theresa: "I know God will not give me anything I can't handle. I just wish that He didn't trust me so much"