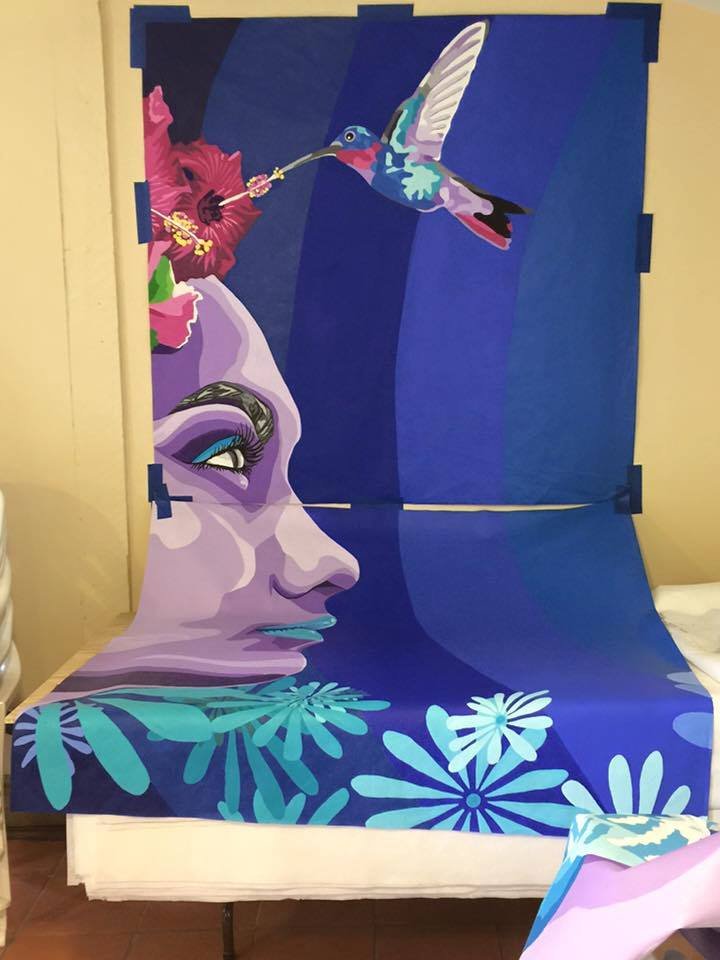 Reflecting on 2015 brings about vivid recollection of the challenges, opportunities, and successes for Mary Open Doors! Challenges are inevitable when delivering care to mothers and their families with battered bodies and broken spirits. Successful intervention is never an easy or straightforward process but one that requires patients, compassion, and understanding that each woman's need is unique and her path to healing may be strikingly different from the previous survivor.
There were many opportunities to evaluate, collaborate, and build capacity through a regional project to address domestic violence known as the B.A.1 project. Members of our staff and board participated in a variety of training that will improve breadth and depth of our understanding of the physiological and psychological effects of violence on mothers and their children.
January saw our team participating in the Care Model Protocol training for domestic violence shelters and other agencies who provide varied level of care. This intense two days training further strengthens our ability to provide a level of care that empowers women and their families to move from victims' status to strong survivors.
Furthermore, 2015 brought us success with our families, volunteers, and with our fundraising objectives. Mary Open Doors measures its success by each tiny step we take to help families. Many of our success stories in 2015 were directly linked to compassionate donors like you who supported our organization in myriads of ways. We are truly grateful for your support!
Both local and international donors made a significant difference in our ability to provide services, which included feeding, clothing, and sheltering women and children. Mary Open Doors and a visiting group of volunteers teamed up to distribute food a week before Christmas. We immediately accepted the opportunity to partner with the visitors to provide 15 families with rice, beans, chicken, and other groceries to help make their holiday season a little brighter. Every bit of assistance goes a long way to make a difference in the lives of our families.
Our end-of-year fundraising campaign was another success not because we met our fundraising goal but because we were able to strengthen our relationship with existing donors while attracting new donors to our cause. Our team endeavor to work even more feverishly to grow our network of supporters as we continue our commitment to secure our shelter.
Other News at Mary Open Doors!
Two mothers and their children recently moved from the shelter after receiving services to rebuild their lives. Our new website is up but is still a work in progress. Work will continue to make the website more dynamic as 2016 continues to unfold. We were assessed by the B.A.1 Project Infrastructure consultant in December. We await their recommendations for funding that would address urgent repairs and refurbishing work at the resource center and shelter.
With the help of our long-term Belizean volunteer Mr. Kenny Chan, we've designed a membership program, which we aim to launch in the upcoming months.
Mary Open Doors now eagerly awaits the outcome of the research conducted in January by the Ph.D. candidate from Adler University in the United States. Approximately 13 survivors participated in the research project that investigated the 'Male Police Officers' Response to Female Victims of Domestic Violence in Belize. Every single achievement in 2015 was only made possible because of donors like you.
Our project still needs help…
The incredible goal to purchase the house with land that houses our shelter is still paramount to the orgaization. We've seen tremendous support for this project but still need more supporters like you to get involved to help us reach out goal! With your continued support, we know our project will be successful. Huge thanks to you for making 2015 an incredible year for our communities!
Inspirational Quote
"I am not what happened to me, I am what I choose to become". C.G. Jung