Project Report

| Mar 31, 2015
Domestic Violence Shelter Celebrates Milestone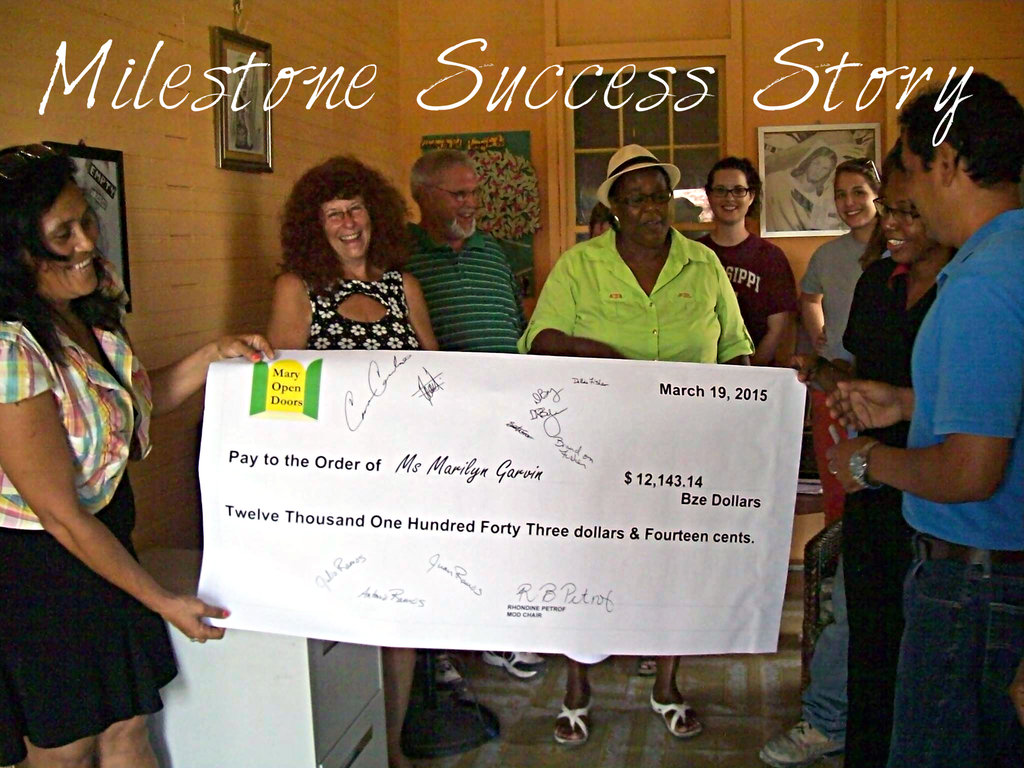 Dear Donors and Supporters,
Mary Open Doors is delighted to share that we've made our first down payment towards acquiring the property that is used for our shelter. This shelter has served approximately 100 women and 148 children from its inception in 2008.
To commemorate this momentous occasion, a small ceremony was held at the organization's main office on Friday, March 20th 2015 to hand over the first payment to the owner of the property, Mrs. Garvin. Although Mrs. Garvin was unable to attend the ceremony, we were graced by the presence of her mother and sister who charmingly accepted the check on Mrs. Garvin's behalf.
We were excited to share this important milestone with several of our donors who were able to attend the ceremony in Belize. It was imperative for us to provide donors with proof that every penny raised towards the 'Help Purchase Domestic Violence Shelter in Belize' project was applied.
This milestone was also celebrated by the families served. As we reflect on this successful moment, we remain humbled and ready to serve those women and children who are still in need of emergency shelter.
To date, our most recent success story is of a woman and her daughter who arrived broken at the shelter more than a year ago. Today, this mother recently completed cosmetology training and has started her own small business to generate income to provide for her and her daughter. She is now a confident woman ready to spread her wings with renewed self-confidence. We want our donors to join us in celebrating this success story because we did this together.
On the behalf of our families served, staff, and board of directors at Mary Open Doors, we express our sincere gratitude to all 68 persons who donated their hard earn money to make this milestone achievable. We were successful in making our first payment to Ms. Garvin because you responded generously to our call for support.
Thank you for your continued support!