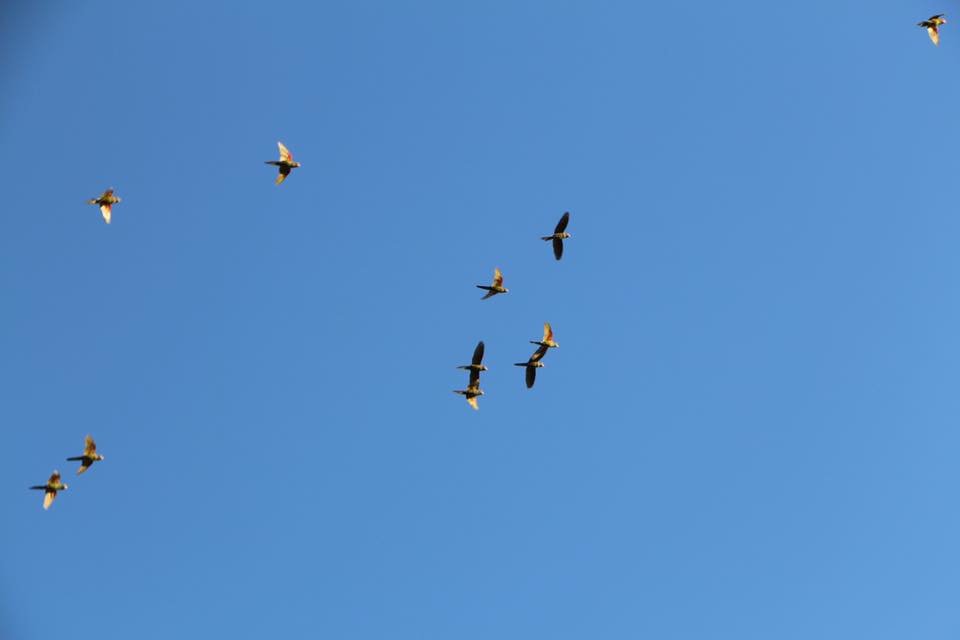 With all of the rain we've had in SoCal these past few months, everything is looking so green! Including, as always, our wild parrots. The wet weather has helped their non-native food sources grow and bloom, so we are looking forward to seeing if that will lead to a higher number of eggs being laid during the very fast-approaching baby season.
Last month, we were finally able to release 12 Conures that had been ready to go for weeks. The weather delayed our release efforts. In the past when we have released around inclimate weather, we have a higher number of birds return as rescues in the days following the release. I like to call them "boomerangs", because they come right back when you send them away. Yes- these bird are wild, and YES they can easily survive during rainy or windy days, but going from a rehab facility back into the open urban wild can be a lot to manage at first. We opt to set them up for success in whatever ways we can, which includes waiting for better weather to plan our releases. I am happy to report that all 12 were happily released and have not boomerang'ed back to us!
Along with the usual day-to-day rescue and care of wild parrots here at SCP, our co-founder Josh has been overseeing the contruction of our brand-new, innovative, multi-enclosure complex at a new location south of where we currently operate. Honestly, the way Josh and Brooke have planned the new flight aviary layout is perfect for our needs. With this new facility, we have 24 acres to work with (as opposed to less than 2 that we use now), so the potential is immense! We have launched a new fundraiser to assist with covering construction costs, and will be hosting an online silent auction in May as well. Your continued financial support through Global Giving will still be allocated for daily parrot care, of course!
Once the new building is complete, we will be putting together a big HOUSE WARMING party to celebrate. The event will be a way to share our new location with our friends and supporters, and hopefully gain some more local community support for our cause. The additional space means we can rescue so many more birds!
Thanks again as always for your continued support of our work and our cause. The birds are healthier and happier because of you.