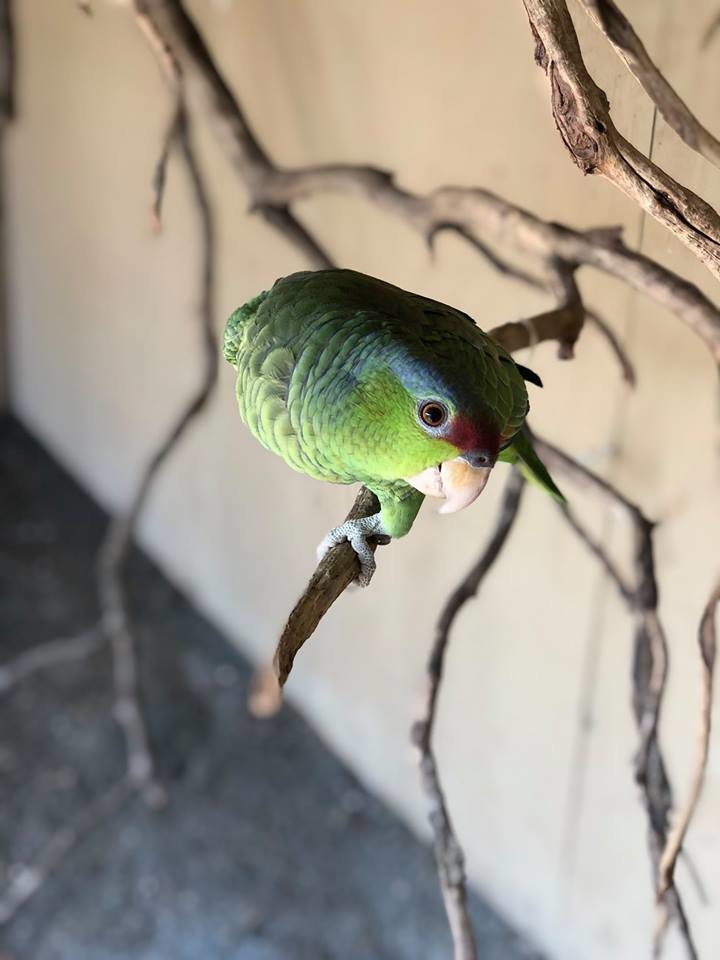 Hello and happy new year! We had a lot of successful moments in 2018, but it was a record-breaking year for our intake numbers as well. We are very excited to be looking forward to this new year and all of the potential it seems to bring along with it.
Thanks to your continued support, in 2018 we were active in the rescue of nearly 160 birds! Compared to 2017's final total of 118, that is huge! We believe the drastic increase is likely due to a crazy heat wave that came through right in the middle of Amazon baby season; many juveniles were found on the ground, assumed to be in need of help, and brought to a rescue facility. We are working on more easily-accessible information to share with SoCal residents about what to do when they find a parrot on the ground. Hopefully, with more education and resources, we won't see so many juveniles come into care.
Along with our record-breaking intakes came large-scale releases in 2018. For the first time since our inaugural release in 2014, we split the Amazons into 3 separate releases. In addition to multiple releases, we were also very proud to have 2018 be the first year we released in a location other than San Diego. Previously, we had been unsuccessful in tracking down the evening roost site for Pasadena's Amazon flock. This year, with the help of local volunteers, we figured out where they were sleeping. In total, we released more than 45 Amazons back into the Los Angeles area, and close to 25 back into San Diego. Now that we have some experience with long-distance releases, we plan to do as many as needed. This ensures the birds who are rescued from a specific area can be returned there, thus allowing the flock population to grow in a more natural way.
Finally, something I am especially excited about, our new construction project and expansion broke ground in mid-2018. Josh and his crew have been hard at work getting the area cleaned up, road graded, and new flight enclosures put up. We held a couple of fundraisers online to support the construction costs, including a Giving Tuesday campaign and silent auction. Please be on the lookout for additional fundraising opportunities in the coming months. Our goal amount is $15,000 total, and we have already raised about 10% of that. The new enclosures will be larger, easier to access and clean, and allow us to rescue even more birds in the coming year!
As always, thank you so much for your support of our efforts. It is only due to generous donors like you that we can continue to rescue wild parrots, educate the public about them, and further actions to protect them in our area.
Cheers to 2019!