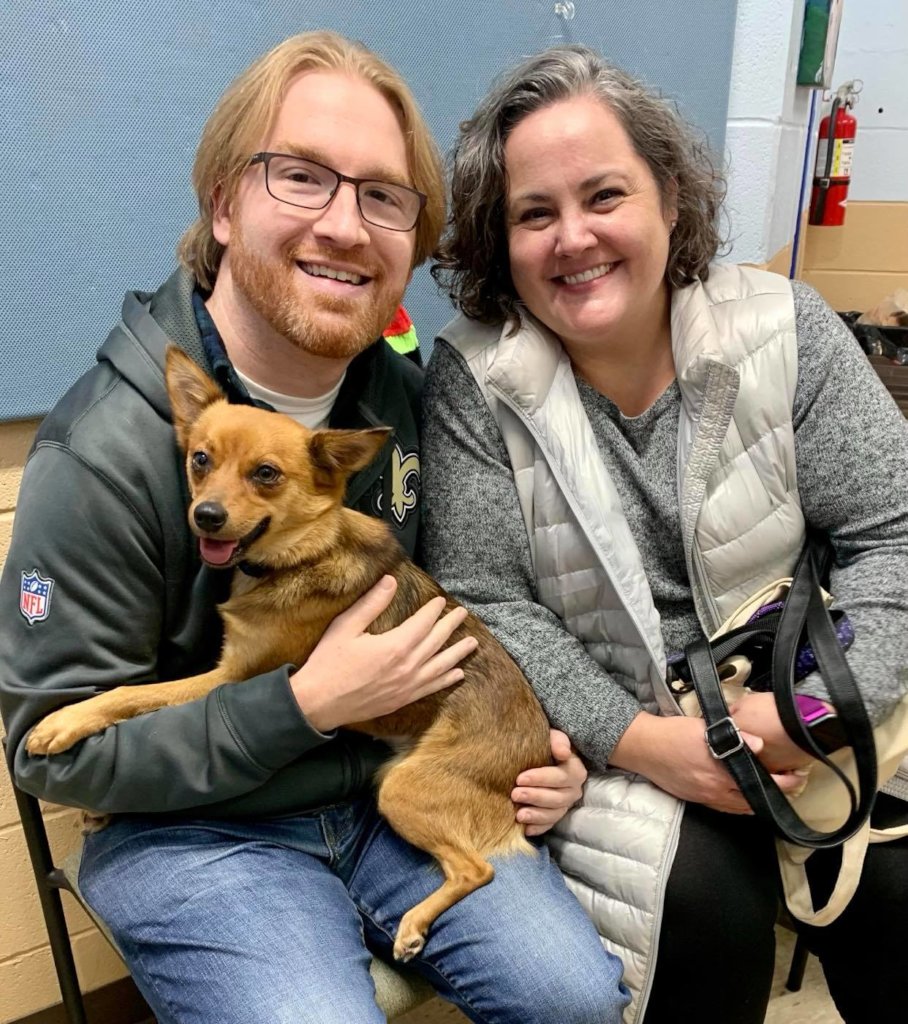 It has been a busy 3 months, and we have lots of updates. We have taken in so many animals and once again, many of the dogs are heartworm positive. The good news is that these sweet guys have completed their treatment:
Foxy AND she has been adopted to a loving forever home!
Marnie AND she has been adopted and lives in Maine
Lacey Lou AND she has been transferred to a rescue partner in Connecticut to be adopted (there are numerous applications for her)
Currently there are 7 in treatment, and without your support we would not be able to treat so many heartworm positive animals. Thank you!
We continue to see many seniors coming into the shelter. 2020 was a rough year and senior animals were no exception. At this time, we have 10 senior dogs and 8 senior cats in custody. Many are on medications for heart problems, bladder problems, dementia, and some are even on special diets. One sweet boy passed away this past week from kidney and liver failure.. Rest in peace sweet William Earl!
In our last report, we told you about Bernard, our senior who among other things was going on a diet. The good news is that he has lost the required weight and he got a great report from the vet. He has been taken off one medication and another has been reduced, all because he hit his weight loss goals! Congratulations Bernard!
In the last few months, we have had over 60 adoptions and over 100 animals transferred to rescues up north where most of them already have homes waiting for them. Three of the most amazing stories are:
The adoption of Brutus, who was with us for almost a year. He is one of the sweetest guys ever and we are so thrilled that he has a loving family. No one deserves it more!
Our assistant director Cherie found homes for nearly 50 cats in just the past few months. She implemented a cat adoption program and it has been a resounding success! She has single handedly adopted out more cats in 3 months than have been done in an entire year, EVER!! This is a game changer. Many of these cats had been with us for so long and it was heartbreaking:
Over 200 days: Lyric, Eliza, Eloise
Over 250 days: Rolo, Felix, Pandy, Josie, and Prince
Over 300 days: Karter and Finn (365)
449 days: Boo
564 days: Triscuit
Over 650 days: Anastasia and Bailey
832 days: Pizzazz
She also drives round-trip over 2700 miles to deliver these kitties to their forever homes in the northeastern United States. Let's all give Cherie and those kitties a big round of applause!
Solo, who we told you about in our last report, now lives in New York in a home with other scared dogs and one amazing lady that works with them. She teaches them to trust, shows them unconditional love and gives them a chance to eventually be adopted into a loving home. Another fearful dog named Loki who went through heartworm treatment was adopted and now lives in Maine.
Dixie Adoptables has another upcoming transport that will take approximately 15 dogs and 14 cats to their new homes in Connecticut. We also have some dogs scheduled to go to Maine very soon.
Your support makes all of this possible. Heartworm treatment is expensive, as are special medications and foods. Driving to the northeast to facilitate adoptions costs money and time, but to see these great pets finally get the homes they always wanted and deserved is worth everything we do. We are so thankful that you care enough to help these wonderful animals by supporting Dixie Adoptables.