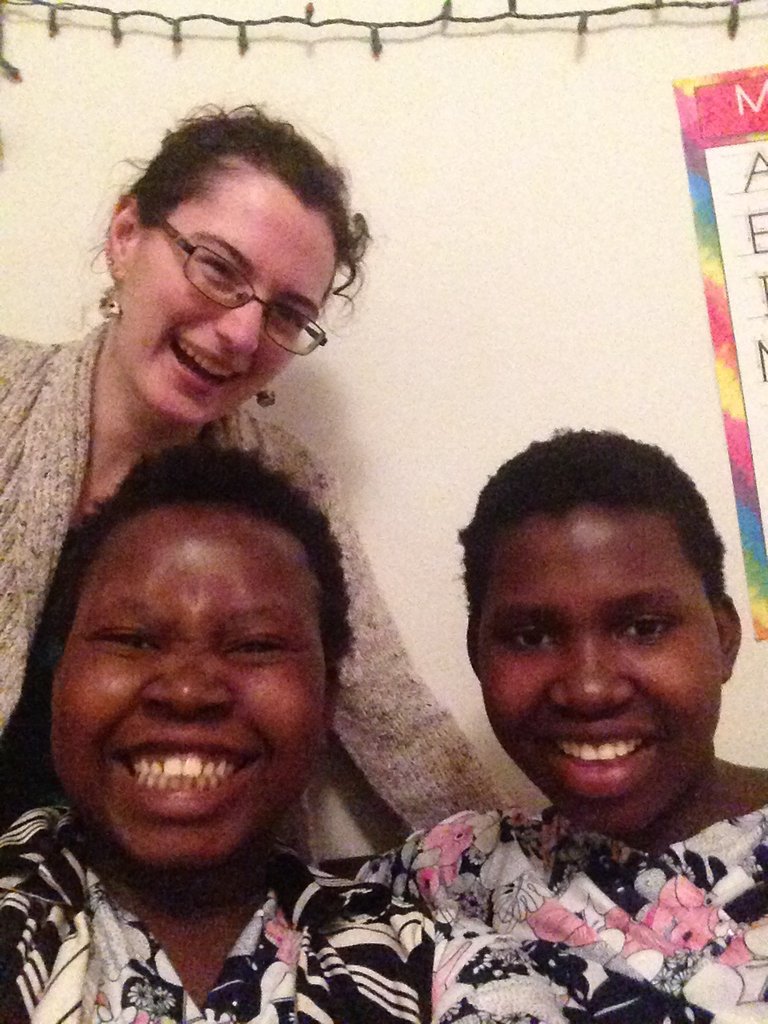 I'm excited to share an update on my experience mentoring a refugee family from Rwanda. It's been a lot of fun getting to know them over the past three months. Their English improves every week, and they are now able to tell me more about themselves. For example, Agnes, the mother, told me that she is a vegetarian, and Goreth, her fourteen-year-old daughter, told me about a cat they had when they lived in a refugee camp.
When I first started mentoring the family, communication was challenging. Kinyarwanda, their native language, isn't available on Google Translate. However, they all speak bits and pieces of ten different languages, including Portuguese, French, Swahili, and various African dialects.
The family is enthusiastic about learning English. Goreth already understands past and present tense verbs, and her brother, Eric, likes to talk about cars. Like any sixteen-year-old, he wants to drive. On a recent visit to their home, Agnes told me about what a handful her four-year-old daughter, Furaha, can be. Some of Furaha's favorite activities include climbing all over mom and unplugging things.
When I visited last week, we talked about the family's schedules, and I realized that they didn't know how to set an alarm on their cellphone or digital clock. They hadn't been sleeping well due to fear of arriving late to school or work. I showed them how to set alarms. It was a simple thing to do, but has made a big difference. Now, it's easy for them to get up in time for their jobs and for school without worrying about sleeping in too late.
Speaking of waking up in time for work, Agnes found her first job in the U.S.! RefugeeOne's employment team helped her find a job at Tyson. Being able to set an alarm has truly helped her since she needs to leave the house at 4:00 a.m. and commute over an hour to work. I admire her dedication to learning English, even after such a long day at work.
Two friends have joined me to help Agnes and her family. Sherman, a member of the church sponsoring the family, and Rachel, my housemate, have started coming with me to tutor Agnes and her five children. Sherman is a talented English teacher and works with the younger children on things like the days of the week and how to pronounce words like "thirteen" versus "thirty." Meanwhile, I read books with Agnes and Goreth.
Agnes' children are also involved in RefugeeOne's after-school program, which runs every weekday. Through this program, the children receive additional one-on-one support from program staff and volunteer tutors who provide help with homework and learning English. After class work, there are team-building games, journaling, sports practice and time to just play.
On a recent evening visit, as the sun was setting, I finished a chapter of the book we were reading and told the family it was time for Sherman and me to head home.
Eric asked, "Why?" and I said, "Because it's time to sleep."
Eric replied, "Sleep? No, in America, we don't sleep. In America, business every day!"
We all laughed. Sherman and I were impressed by his strong work ethic.
I am looking forward to seeing Agnes and her children continue to grow and thrive here in Chicago.
Note: RefugeeOne welcomed 447 refugees during Fiscal Year 2014. Juliana is one of 400 volunteers who assist RefugeeOne each year. If you're interested in volunteering with RefugeeOne, visit our website at www.refugeeone.org and complete an application.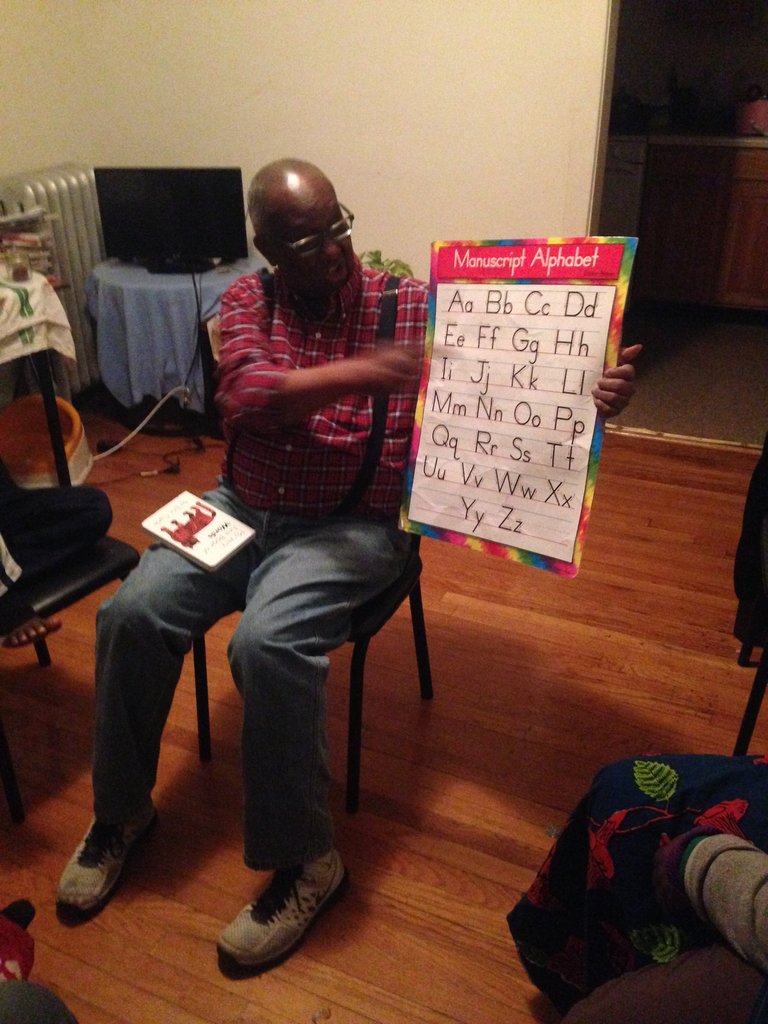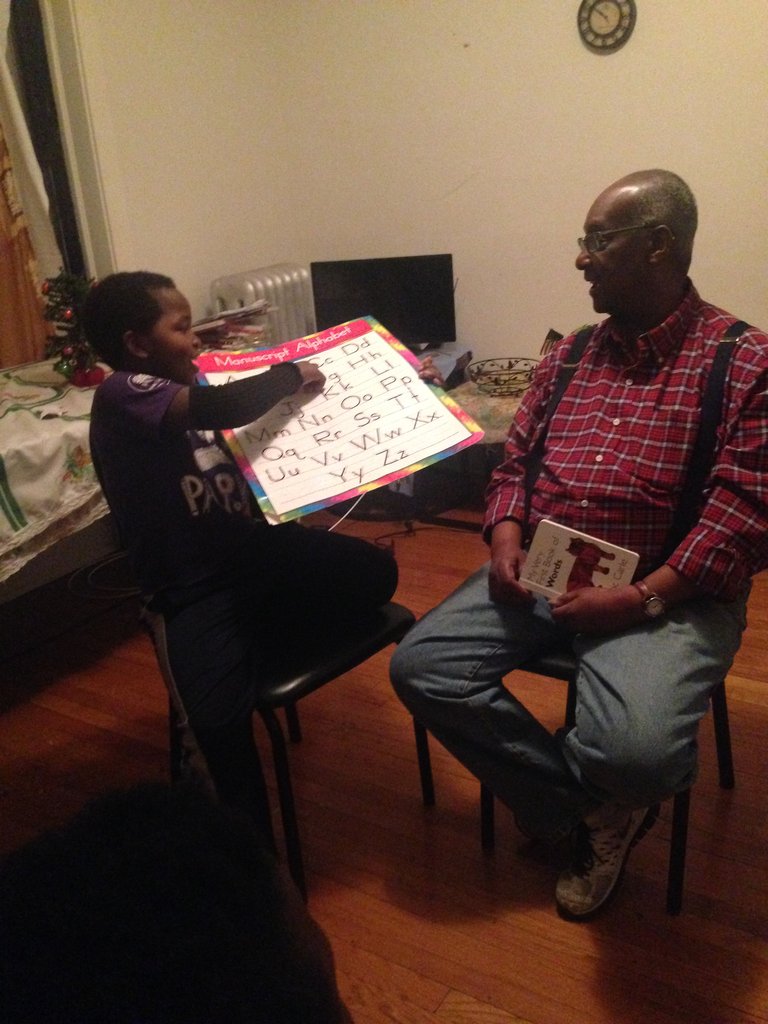 Links: