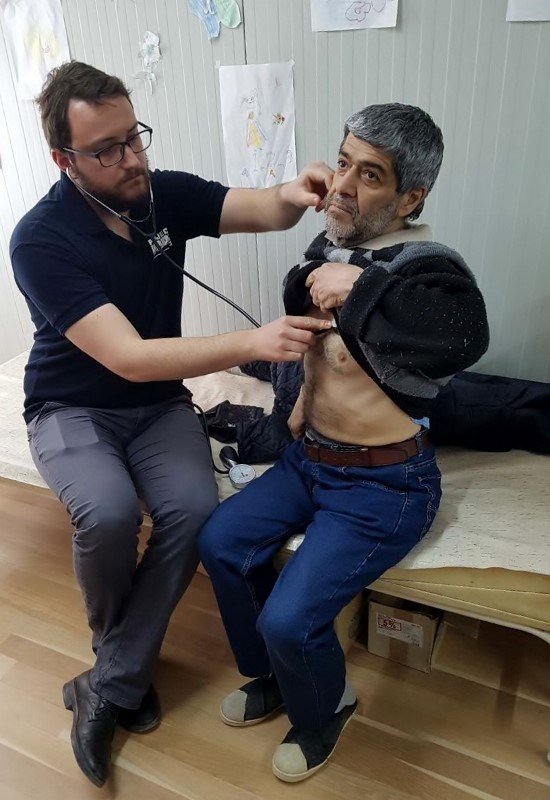 Project HOPE is an international non-governmental organization dedicated to the sustainable development of the healthcare systems throughout the world with the implementation of educational programs from various healthcare areas and the procurement of humanitarian help where it is most needed.
In Macedonia, there are Refugee transit centers on both borders. The number of refugees in Macedonia varies.Both transit centers in Macedonia, "Vinojug" in Gevgelija and "Tabanovce" in Kumanovo have a pretty well-equipped Ambulance Rooms whit every day available team of medical doctor and a nurse. The number of refugees is reduced to less than 100 people in each camp. Illegal border crossing is still an ongoing issue and many of the refugees captured are seeking for medical assistance and treatment in the ambulances.
Project HOPE is continuously working closely with the Ministry of Health of Republic of Macedonia to define the areas where help is most needed and where our help and expertise would have biggest impact.
There are couple of ways HOPE is addressing this crisis:
1. Through the Medical re-supply program, where medicines and medical supplies are donated through the Ministry of Health to the Medical facilities directly affected by the crisis (the ambulance rooms within the Refugee Transit Centers on both borders, and the wards for refugees within the General Hospitals in Gevgelija and Kumanovo). The Ministry of Health and the health facilities are given lists of available products by Project HOPE, from which they can choose what is most needed. In addition, they are also submitting specific requests and sending it to Project HOPE. Therefore, 5 shipments of medical products and supplies were donated to Minitry of Health in Macedonia with a total value of more than $300,000 (American wholesale value). In addition, there was a shipment of vaccines donated to the Ministry of Health to cover all staff with Typhoid vaccine working at the centers.
2. Another component of the response is through the Volunteers Platform of Project HOPE. In order to help the Ministry to fill the lack of medical staff, rotations of teams of Project HOPE volunteers (medical doctor, nurse and logistician) are deployed at the Transit Centers Ambulance rooms and now hold shifts of 12 hours per day, approximately 23 days per month. Since the beginning of the crisis, more than 8,100 refugees and migrants have received medical treatment by 20 international and local volunteers who have generously provide 15,000 hours of volunteer work.
3. There are challenging living conditions in the Transit centers, such as malnutrition among the population, bad hygiene conditions, inappropriate waste disposal, extreme weather factors, presence of many insects and the risk of infectious diseases has increased. We are implementing the Health promotion project, which addresses the specific needs of women and children in the camp through workshops that will address the following: proper waste disposal, personal hygiene, dental hygiene as well as work as occupational therapy. A team of experts will be conducting the workshops in separate groups for children and women and will include age appropriate methods for both. As an example, a coloring book for children was developed and printed in both Farsi and Arabic language, labels for the garbage cans will be placed, and hygiene promotion posters will be posted in both languages within public areas and small hygiene packages will be distributed to the participants.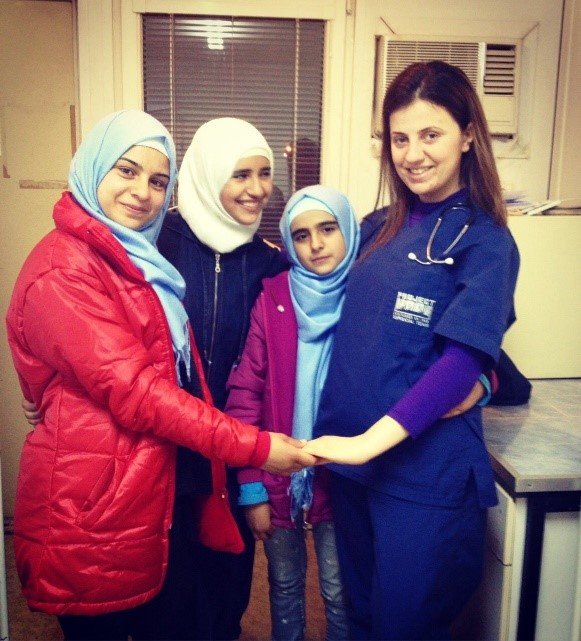 Links: