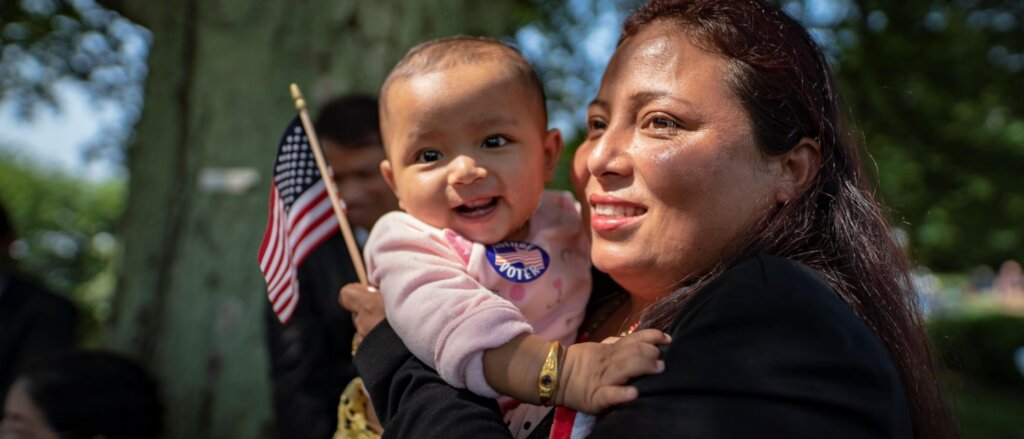 What is Asylum?
Families escaping violence and persecution in Guatemala, Honduras, El Salvador, Haiti, Venezuela, Cuba, Nicaragua, and other countries in crisis have undertaken a dangerous journey to seek safety in the United States.People arriving at the U.S. border have the right to request asylum without being criminalized, turned back, used for political stunts or separated from their children.
Asylum is a form of protection granted to individuals who can demonstrate that they are unable or unwilling to return to their country because of persecution or a well-founded fear of persecution on account ofrace,religion,nationality,membership in a particular social group,or political opinion.The right to seek asylum was incorporated into international law following the atrocities of World War II. Congress adopted key provisions of the Geneva Refugee Convention (including the international definition of a refugee) into U.S. immigration law when it passed the Refugee Act of 1980.
Where do asylum seekers in the U.S. come from?
A substantial number of asylum seekers are fleeing violence, persecution, and natural disasters in Haiti and the northern Central American countries of Guatemala, Honduras and El Salvador. Asylum seekers also come from Venezuela, Cuba, Nicaragua, Brazil, India, and African countries, such as Eritrea, Ghana, Ethiopia and Cameroon. A small number of Ukrainians have crossed the border from Mexico to ask for asylum.
How does the IRC help asylum seekers?
The IRC provides critical support to asylum seekers on both sides of the U.S. southern border. That includes providing transitional shelter, humanitarian assistance, medical care, legal orientation, and travel coordination to more than 50,000 asylum seekers released from U.S. government detention since June 2018. Throughout the U.S., the IRC provides legal services, case management, mental health and medical evaluations, and other services to asylum seekers in 28 offices.
In Latin America, the IRC works across the arc of the crisis: We are responding to the Venezuela crisis through local partners in Venezuela as well assisting Venezuelan refugees in Colombia and Ecuador. We also support vulnerable people in northern Central America (Guatemala, Honduras and El Salvador) and along the main migration corridors in Mexico, from the southern to the northern borders.
The IRC's work in Latin America includes supporting women's protection and empowerment, including violence prevention and protection of women, girls and members of the LGBTQ+ community who have been survivors of gender-based violence. We provide cultural orientation and support, as well as economic recovery and development. We also provide health services that include; primary, sexual and reproductive health care, and mental health and psychosocial support.
In recent years, we launched critical information services for asylum seekers and vulnerable communities: InfoPa'lante in Colombia, CuéntaNos in northern Central America and InfoDigna in Mexico are all part of our global Signpost project with partners including Mercy Corps, Google, Microsoft, Twilio, Cisco, Tripadvisor and Box. The digital platform includes an interactive map that connects asylum seekers and migrants to shelters, health care providers and other services. An additional service, ImportaMi, serves unaccompanied children who recently arrived in the U.S.
After the earthquake that hit Haiti in August 2021, we provided funding to support local organizationsFOSREF, FADHRIS and Kay Fanm. Their work includes programs that prevent gender-based violence, maintain mobile health clinics, provide shelter and rebuilding materials, as well as other critical support for Haitians to help address the conditions that are causing many to flee their country.
How can you continue to help asylum seekers?
Take action: Tell Congress to reject any attempts to maintain Title 42 and other harmful anti-asylum policies.
The IRC relies on generous supporters like you. Thank you for your lifesaving support.