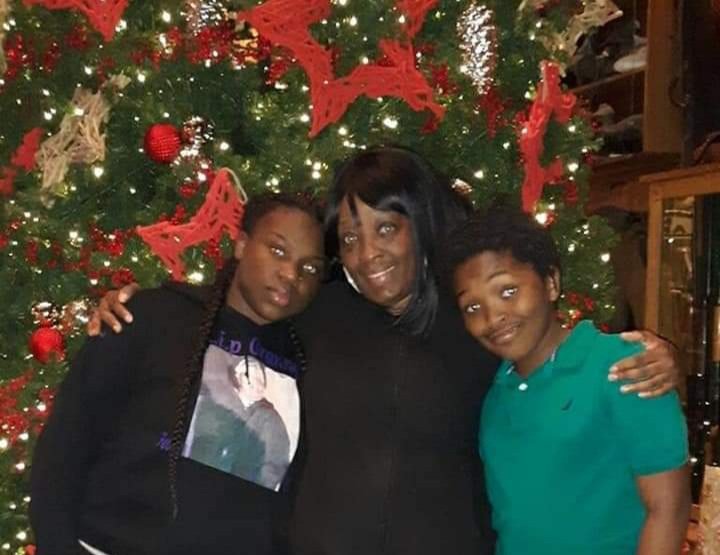 This family had been homeless in 2016 and worried that would be their fate again because of the pandemic. She had been out of work for months but had just secured a job working from home making enough income to cover expenses moving forward and yet, was about to be evicted due to a past-due balance of four months of rent ($3,400) that she had no way of paying. She was approved the week before Christmas 2020.
Here's what she had to say to us:
I just wanted to take a moment to thank you all for everything you've done to help me and my family. This pandemic has proven to be quite a trying time for us and there were instances where I honestly didn't know how we were going to make it through. I struggle with finding the words to express the level of hopelessness that I've felt during the last six or seven months, not knowing if I would be able to keep a roof over my children's heads or provide the basic necessities. It's been beyond rough, and I thought I would never get myself out of the financial disaster that this pandemic has placed me in.
With the help of your program, I am able to breathe freely again. The financial counseling and assistance you've provided us have helped my family regain a sense of security that I feared we would not be able to attain any time soon. I'm back working and can now move forward without the heavy burden of months of debt to catch up on. This program has been a godsend for me and my two children.
I would just like to offer each and every member of the Board of Directors and the RRF staff, my deepest gratitude and most heartfelt thank you, for providing this opportunity for my family. The work you all are doing for families during their most difficult of times is just amazing, and I can't express enough, how much we really and truly appreciate it. You've provided a light at the end of the dark tunnel, and I will make sure that I use this opportunity to place my family in a much better position financially.
Again, thank you all so very, very much. I don't know what we would've done without you. God bless you all, and we wish you a very happy new year!!

Sincerely,
Latisha and family
Links: