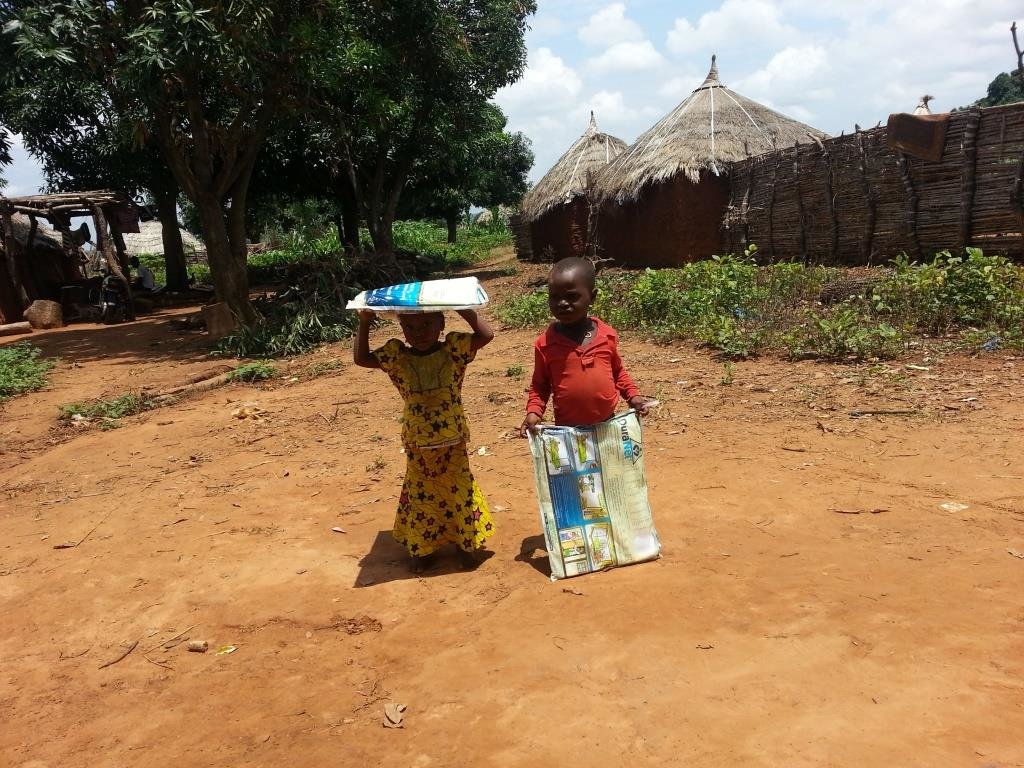 In late October, PSJ's community health team re-visited Tegina community. It was our team's second outreach to Tegina community this year 2018.
Our outreach medical team included community physician, two community health workers, one HIV Testing and Counsellor, and a pharmacy technician. The malaria outreach focused on clinical consultations of sick children and pregnant mothers presenting with fever, distribution of Long Lasting Insecticide Treated Nets (LLINS), health education of caregivers about how to prevent malaria and detect danger signs of malaria, as well as distribution of vitamin A supplements and deworming medications to children.
With the aid of malaria Rapid Diagnostic Test Kit (RDT), all sick children and pregnant women who were suffering from malaria were properly diagnosed and put on treatment using artesunate combination therapy. In addition, the team distributed Long Lasting Insecticide Treated Nets (LL-ITNs) to pregnant women, nursing mothers and children under-five.
A total of 103 children and 23 pregnant women were tested for malaria using RDT kit, out of which 63 children and 15 pregnant women tested positive for malaria. All who tested positive were treated with Artsemsinin Combination Therapy (ACT). Also 123 LLINs was distributed to households having under-five children, pregnant women and nursing mothers. A total of 121 children received de-worming tablets. And 82 adults including (22 males and 60 females) were counselled and tested for HIV.
4-year old Abdul who was treated for malaria and also received Long Lasting Insecticide Treated Nets (LL-ITNs)ACT with his sister. His mother bears testimony to the life-saving impact of this malaria project in the life of her son, Abdul. Abdul's mother was full of thanksgiving to the malaria team and our donors for providing free malaria treatment for her son who had nearly succumbed to malaria. She was also full of gratitude for the LL-ITN given to her son Abdul. "if not for you people, where would I have gotten money to treat my sick son and also buy a mosquito net to protect him from further malaria attack", exclaimed Abdul's mother.
On behalf of the entire team, we express our special thank you to all our donors who have supported this project over the years. Your donations have enabled this project to sustain our campaign against malaria; the number one childhood killer disease in Sub-Saharan Africa. Your generosity has travelled to villages of last mile to touch the lives of children. Our team will continue to seek resources to expand our offensive beyond Mashegu to reach. Thank you for all your support.
On behalf of the children and people in all the communities we serve, we thank you for all your financial support to this project so far. We know you have donated over and over again to this project over the years. We are definitely inching closer to our target of drastically reducing death of children due to malaria. The LLINs that we distributed from your donations are working and are being deployed to thousands of households all over the communities that our project has reached with services.