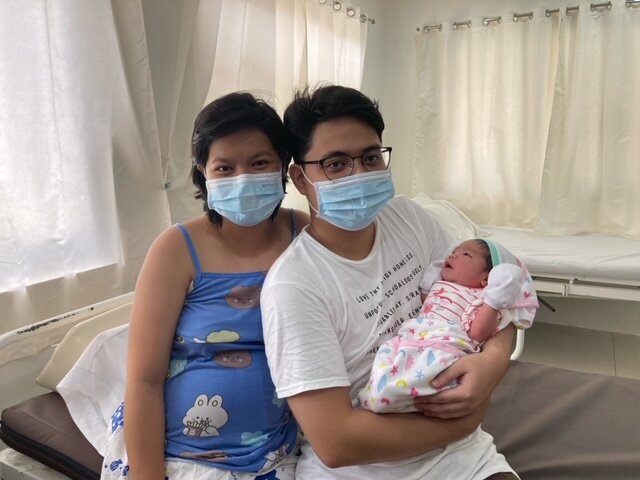 While the COVID-19 pandemic is still a major factor that negatively impacts health in the Philippines at this time, we are happy to report that Mercy In Action sponsored birth centers and clinics have remained open at all times and continue to meet the needs of pregnant women, their newborns, and their families in a myriad of ways
Our midwives are caring, sensitive, and alert to signs of danger in the provision of maternity care.
Our clinics continue to share food with those in need during a time of high unemployment.
Our ambulances have been running as usual, in spite of the higher cost of gasoline.
Our birth centers have stayed open 24 hours per day, rain or shine, throughout the pandemic and the natural disasters we have experienced recently.
Thanks to your donations, the midwives of Mercy In Action have been able to serve steadfastly for over two years, and continue to provide high-quality, compassionate, and appropriate care to all the pregnant women and families we serve.
Because of you, no disaster or pandemic is a barrier to survival during childbirth and early infancy. Your generosity and vision to help the most vulnerable get through this time of crisis is heartwarming to all of us on the frontlines.
Blessings and Thanks,
Vicki
For the Mercy In Action team
Links: