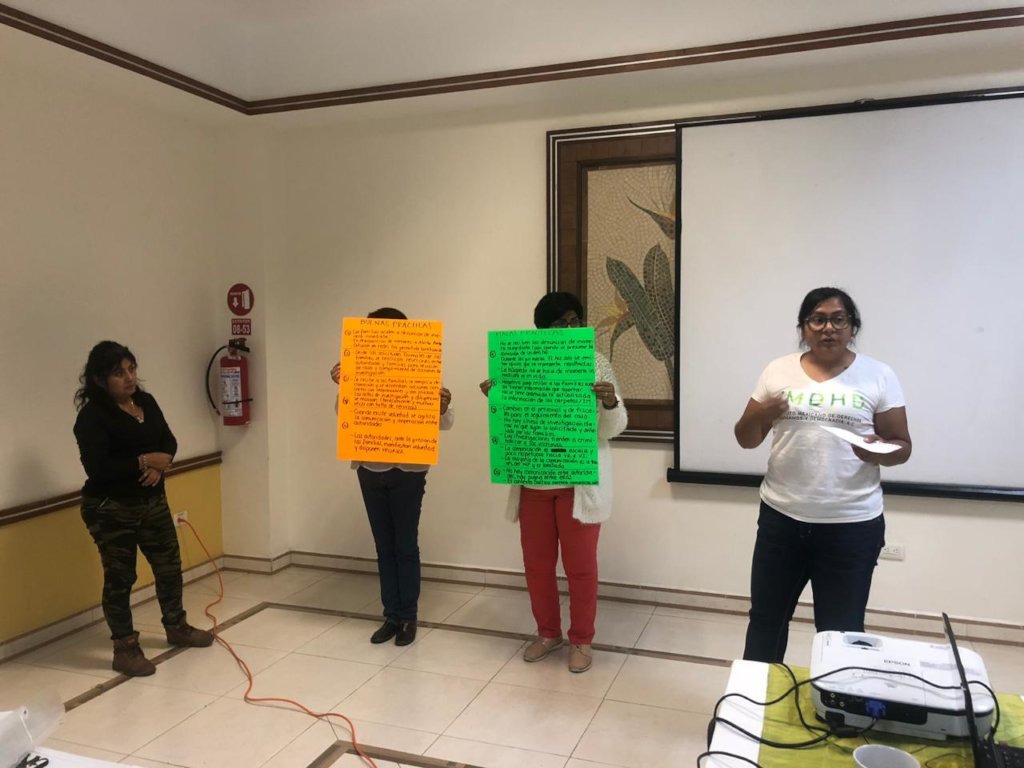 ¨Dime la verdad, solo la verdad. No hay reparación ni justicia si no es con verdad¨.("Tell me the truth, only the truth. There is no reparation, nor justice, if it isn´t with truth"). The rhythm of this song filled the venue where, the 21th of June, we organized a workshop on The Right to the Truth for family - mostly mothers - of disappeared persons. The workshop took place in Xalapa, the State of Veracruz.

This workshop was part of a set of workshops we organize this year in the State of Veracruz. The workshops cover different subjects, but all have the same goal: assisting family members of disappeared persons in their search for their loved ones – and justice.
The right to the truth related to disappearances, is acknowledged at the national level and international levels. In México, several Laws recognize the right to the truth. Amongst them, the General Law on Disappearances, the Law on Disappearances for the State of Veracruz, and the Victim´s Law. On an international level, the right to the truth is protected in Mexico by the International Convention for the Protection of All Persons from Enforced Disappearance.
During the workshops that we provide on the right to the truth, we seek to educate family of disappeared people on what the right to the truth means and how they can exercise it in their own cases.
During the earlier mentioned workshop in Xalapa, it was interesting, but most of all, horrifying to hear how the participants struggle with finding out the truth. The following quote of one of the participants, a mother that is searching her disappeared son, illustrates this hopeless situations relatives of the disappeared are in:
"We are tortured every day. Every day when I wake up I see a picture of my child and I am always asking myself whether he is cold, hungry, or in pain. This is psychological torture we have to deal with since we don´t know the truth".
The second part of the workshop existed out of helping the participants focusing on their personal cases to find a way to improve their methods of investigation and help their cases forward.
Overall, the workshop provided the participants and us the opportunity to make progress in finding out what happened to the loved ones of the 25 parents who attended. Because, no matter how long the path to justice and the truth may seem, we will – together with the families of the victims – continue the fight.