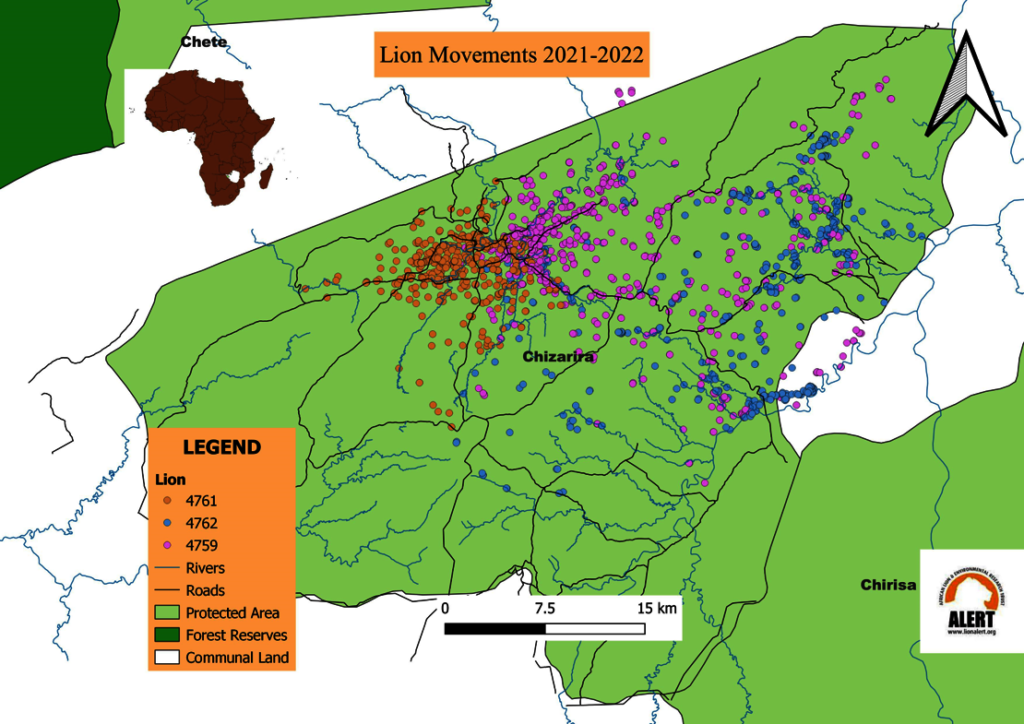 Dear Friends and supporters,
Our project to help Mitigate Human-Wildlife conflict in areas adjacent to the 1,910km2 Chizarira National Park took place after we had met with the Chief and elders of the area as well as having public meetings. Through the chief we called public meetings and at that time expressed the need to conserve the wildlife and habitat of the Park which is essentially their natural heritage.
We put in place mobile predator-proof livestock holding pens (kraals), as well as sharing ideas of how to improve on the traditional kraals to make them more predator-proof. We have also shared with the community non-lethal methods to keep elephants away from crops with good results. There are other NGO`s (non-government organizations) working in adjacent areas and together we support the communities that may suffer the depredations of wildlife from the park.
As lions and elephants are the main conflict animals, our lion and elephant research projects are able to greatly assist in dealing proactively with potential threats. The GPS satellite collars that we have placed on an individual in different herds and prides have a Geofence function which alerts us of a collared animal that is moving towards the boundary of the park into the adjacent community land. We then alert the leaders in the area to be vigilant and take precautions.
Recently we noted that two of our lions were on the boundary of the park and subsequently heading into the communal land. We alerted the community and together with the National Park staff, the team went into the area and was able to chase the lions back into the park.
As well as protecting the community and their livestock, this proactive mitigation method protects the lions which could be poisoned by farmers who have lost livestock to lions and hyenas. Sadly, when poisoning takes place a whole pride of lions or clan of hyena may be killed.
We will continue to put in place more mobile kraals to assist farmers in protecting their livestock at night. To date not one attack has been made on this type of kraal. Once farmers in the surrounding communities realize that we are assisting them and understand their problems, we find that the community is a lot more tolerant of wildlife.