Project Report

| Jun 15, 2021
Bringing Comfort and Safety to Guatemalan Births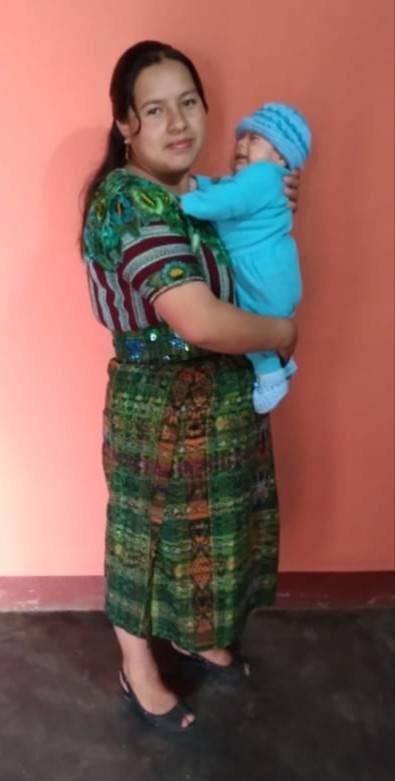 Here in Guatemala, the pandemic continues to pose a serious threat to both individuals and the health care sector. Only about 3% of the population has received any vaccination and less than 1% is fully vaccinated. Thankfully, our Maternal Mobile Health Program continues to overcome barriers and provide life-saving care to mothers and infants.
Our midwives, who are trained local Mayans, meet patients where they are at, socially, culturally and importantly physically. They travel to expecting mothers to lead them through home births when possible, and when not, arrange for transport to local hospitals, where our navigators help guide them through the healthcare system.
This program serves several communities and many women. One recent patient was 23-year-old Doña Irma, who had had a bad experience in the hospital delivering her first child and was planning on delivering her second at home. A midwife attending her at her home noted that Doña Irma was not in labor although she was past 40 weeks pregnant and her water had already broken. The midwife communicated with our emergency team, who coordinated a plan to get Doña Irma to a local hospital for a safer delivery.
Despite severe rain, we were able to safely transport Doña Irma to the hospital along with one of our navigators. Doña Irma mostly speaks the Mayan language Kaqchikel, which complicates healthcare for her as most Guatemalan doctors only use Spanish. Luckily, navigators from the Maternal Mobile Health Program were there to translate and advocate.
Ultimately, Doña Irma avoided a C-section and other complications, and gave birth to a healthy baby. Doña's Irma's two hospital birthing experiences stand in sharp contrast. With her first child, Doña Irma was in the hospital alone, struggled to communicate with doctors, and felt scared. The second time around, she felt supported, comforted, and was able to better advocate for herself with our navigators' help.