Project Report

| Feb 19, 2021
Supporting Safe Births in Guatemala During COVID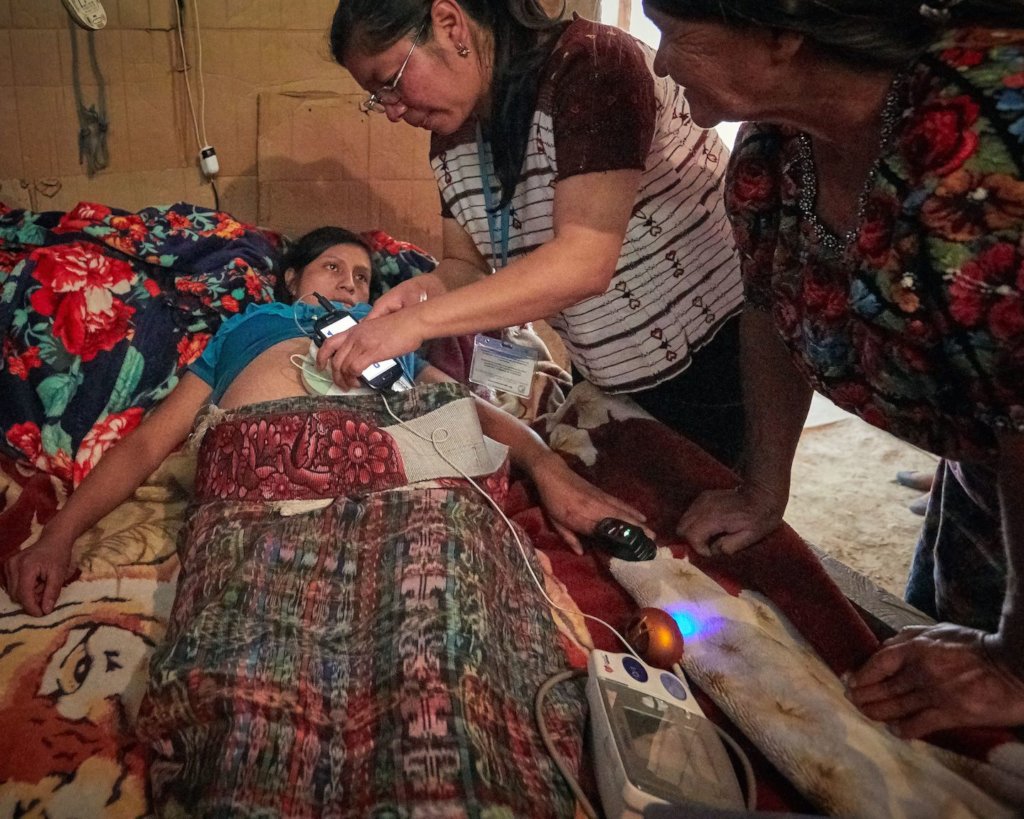 Despite the many obstacles arising during the pandemic, the midwives and navigators in our maternal mobile health program have continued to make house visits to expectant mothers and help them access hospital services when necessary.
Mothers like Doña Rosa, 42, who late into her pregnancy experienced high blood pressure, blurred vision, and headaches. Her midwife had been monitoring her symptoms using our mobile health app and noted that her condition was worsening. She urged her to go to the hospital to check for preeclampsia, which can cause serious problems for both the mother and baby.
Concerned that she would be stopped at one of the COVID barricades in the journey across four communities, Doña Rosa was reluctant to leave home. She agreed to make the trip only after our care navigator offered to accompany her and help negotiate the many barriers.
After a long journey, Doña Rosa delivered her child at the hospital through a cesarean section due to complications from preeclampsia. Throughout, the navigator helped Doña Rosa, who speaks Kaqchikel, communicate in Spanish with the doctors.
When the doctors pressed Doña Rosa to undergo sterilization, the navigator advocated on behalf of her patient, who declined the procedure.
Doña Rosa is now home with her baby and doing well; her blood pressure is under control. From time to time, she calls the maternal mobile health program to express her gratitude. She tells them she saw death flash before her, but now she is ok.
In the Tecpán region where we have piloted our program, maternal deaths among the hundreds of mothers we serve have dropped from eight in 2016, to four in 2017, to zero in 2018, 2019, and 2020.
Links: