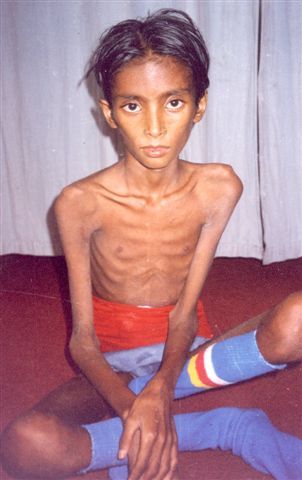 The Nutritional Rehabilitation Homes are small hospitals devoted entirely to restoring very malnourished children to health and educating their mothers in nutrition and all other aspects of child care so that the condition does not recur. Since half the children under five years of age in Nepal are malnourished and this is a leading cause of death in this age group, these centers provide a critical service. Because of the help provided by our doctors, nurses, and nutritionists, children who are admitted looking as though they cannot survive much longer, leave the NRH an average of five weeks later as bouncy, plump little kids, brimming with life. We use only food easily and inexpensively available throughout Nepal to work these miracles. After discharge, a field worker visits the children to be sure they are maintaining their weight gain.
We began this project ten years ago with a small facility in Kathmandu above a children's clinic. Later, we moved to larger quarters, with 23 beds. At the urging of the Nepali government, we have been establishing such centers throughout the country so that children who cannot come to Kathmandu can also get help. At present, there are six NRHs in different parts of Nepal, and we are building three more, some in areas which were not possible to work in during the Maoist insurgency.
Over 3000 children have been restored to blooming good health over the years at the NRHs, and their mothers trained in the principles of child care. The average stay is five weeks, and the average cost is only $300.
Taking the Show on the Road
Last year, we began a pilot project to try to head off malnutrition by taking the tried and tested methods we have developed at the NRHs to remote areas of the country. We established free camps in rural areas, distributing leaflets in advance to the remote, roadless villages in the area, inviting children, their family members, and women of childbearing age to the free camp. Doctors, nurses, and nutritionists were in attendance, all experienced in imparting knowledge about children's health to usually illiterate mothers. All the children who attended the camps were assessed and the mothers were taught to prepare a nourishing and easily digestible mix of locally available food. Children who were only moderately malnourished would be helped by this formula. Those who suffered from severe malnourishment were referred to the nearest NRH. Two follow-up camps will be held to assess the success of the program.
An interesting aspect of the project is that the mothers-in-law and sisters-in-law of the mothers and prospective mothers were also urged to attend. In Nepal, the tradition is that after marriage, a wife goes to live with her husband's family. From that day onward, she is subject to the dictates of her in-laws in almost all matters, including child rearing. The ten years of experience at our NRHs has taught us that some mothers who have returned to their villages fully instructed in good child care practices, were unable to apply their knowledge because their in-laws insisted that traditional methods of nourishing children and maintaining their health be followed. Therefore, the in-laws in the family are also encouraged to attend the training sessions.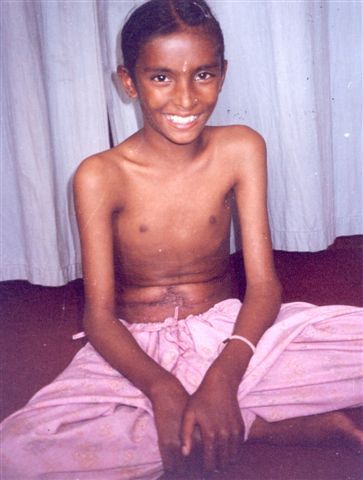 Links: