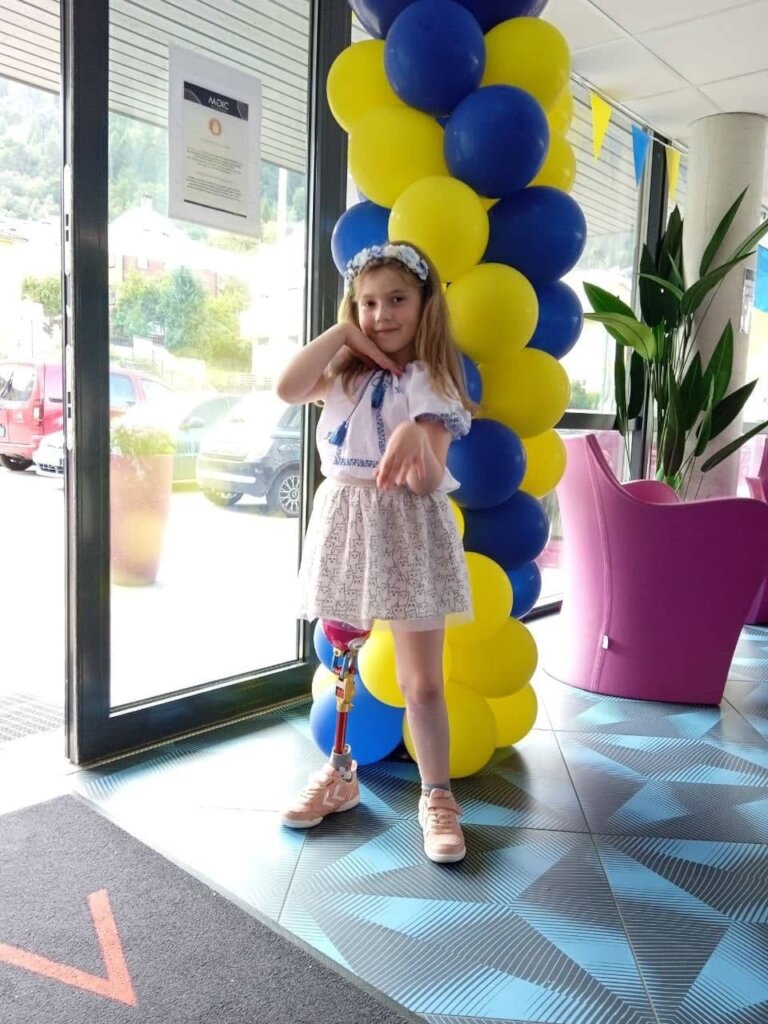 Dear friends,
thank you for standing with Ukrainian children affected by the war.
Since Russia's full-scale invasion of Ukraine began, St. Nicholas Hospital in Lviv helped 1,184 children from the frontline and the occupied territories. More than 100 children had mine-explosive injuries, fractures, amputations, and burns.
Your contributions make it possible to support children treated in this hospital.
Sonia, the girl in the picture, was one of the first kids we met there. She and her mom were in their apartment in Donetsk Oblast, when a shell hit them. Both were seriously injured. The mother had numerous lacerations. Sonia had to have her leg amputated above the knee. Once in Lviv, they ended up in different hospitals.
Sonia's father, who had another family, left everything and rushed to Lviv to take care of his wounded daughter. The absolute horror for the man was that he had no idea how to talk to her. What to say? How to encourage the girl who did not have a leg? The man was in a panic. It seemed to him that he was not doing enough, that he was doing something wrong, but he did not know how to do it... Zaporuka's psychologist helped him cope with the situation.
Now Sonia is in the Netherlands. The girl has a prosthesis installed and is slowly learning to walk on her own, with the support of both of her moms. Her "mom" Luda is her father's current wife. She had never moved anywhere, but then she left her home to help her husband take care of his daughter and her mother. From now on, they are all one family.
Love, care, and having loving people around are what a person needs to forget about the horrors experienced. This is what happened to this little beauty; you are a part of this miracle. Thank you!