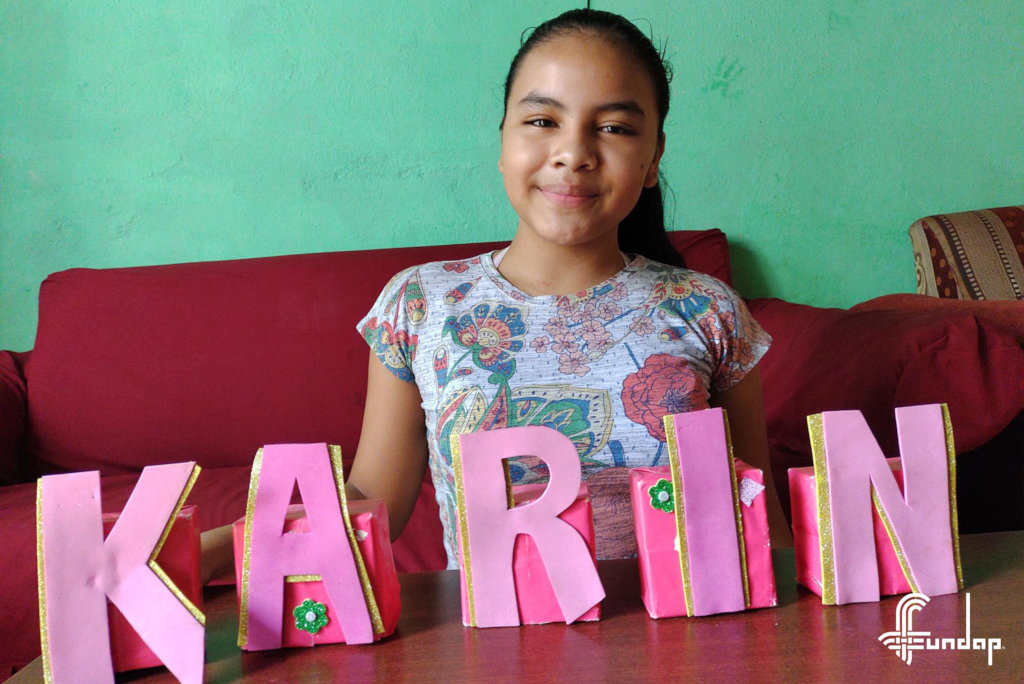 Karin is part of the Scholarships for Girls Program since 4 years ago, when she was in 4th grade. At the beginning she was very introverted and shy, but with the passage of time she has stood out for being a cheerful, collaborative and dilligent girl.
In 2020, the Scholarships Program held a story contest, she participated along with several girls from the different areas where the project is involved. She invented the story "Las quinceañeras", about a girl who dreamed together with her two best friends to celebrate their 15th birthday, have a party and thus be the beautiful princesses of the event, with this story she won third place at the project level.
When she was told that she was a winner, with tears in her eyes she said "I BELIEVE IN MYSELF, I am capable of achieving my dreams, I have confidence in myself and thanks to the Scholarships Program I am going to finish my studies."
Karin is currently in 7th grade at her community high school, this time of pandemic has affected her, she misses the classes and her classmates. She has the support of her mother, who takes the time to help her with her study guides and homework, and together they make a good team.
Karin is a young girl with many dreams and goals to achieve, her self-confidence is one of her strengths because every day she dares to fight for what she wants, although it is not always easy, she knows that if she makes an effort she can become a successful professional.