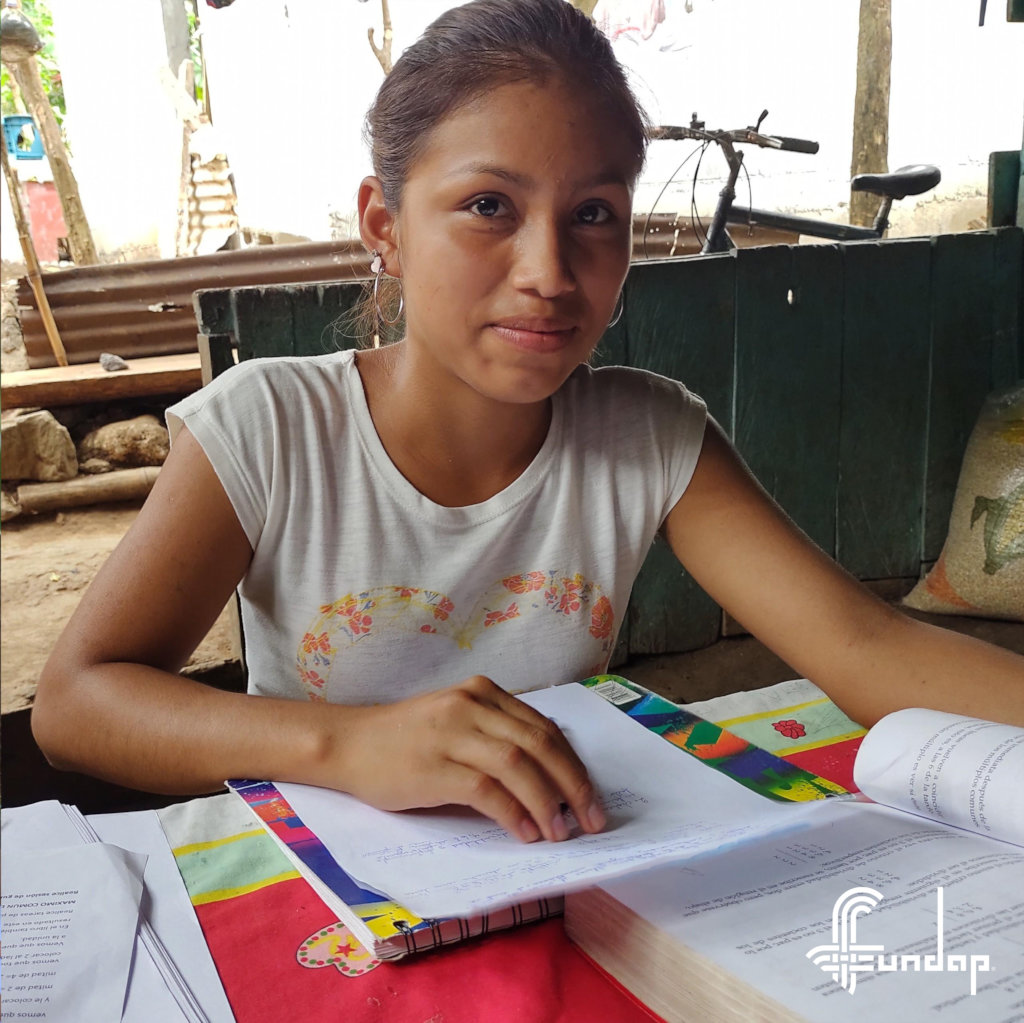 Dorcas is a 15 year old girl. She lives with her parents and 9 siblings in a small village of San Martín Zapotitlán, Retalhuleu.
When she entered the Scholarship Program, Dorcas was 11 years old and in 4th grade. During these 5 years she has proven to be a dedicated student; collaborative, friendly, cheerful and always striving for success.
She is currently in the second grade of highschool. She is shy and it is difficult for her to have the confidence to talk to other people, but she has been overcoming her shyness by participating in various school activities, which have strengthened her self-esteem. This time of pandemic has helped her to relate more with her family, strengthening the bonds of love between her siblings and making the family unit better.
The girl's father works as a mason's aid, her mother takes care of the children, who are still young, and her older siblings contribute financially to the household. Dorcas takes care of her siblings; she plays to pretend to be a teacher, teaches them to draw, paint and, for the older ones, helps them with their homework, in these months when classes are virtual.
The dream of this young girl is to become a teacher, although she knows that it is a little difficult, since her younger siblings started their studies and their parents told them that studying diversified education will be almost impossible, because of the disbursement. Dorcas says that if it is necessary to work to achieve her dream she will. She wants to be of help to her family and her community.