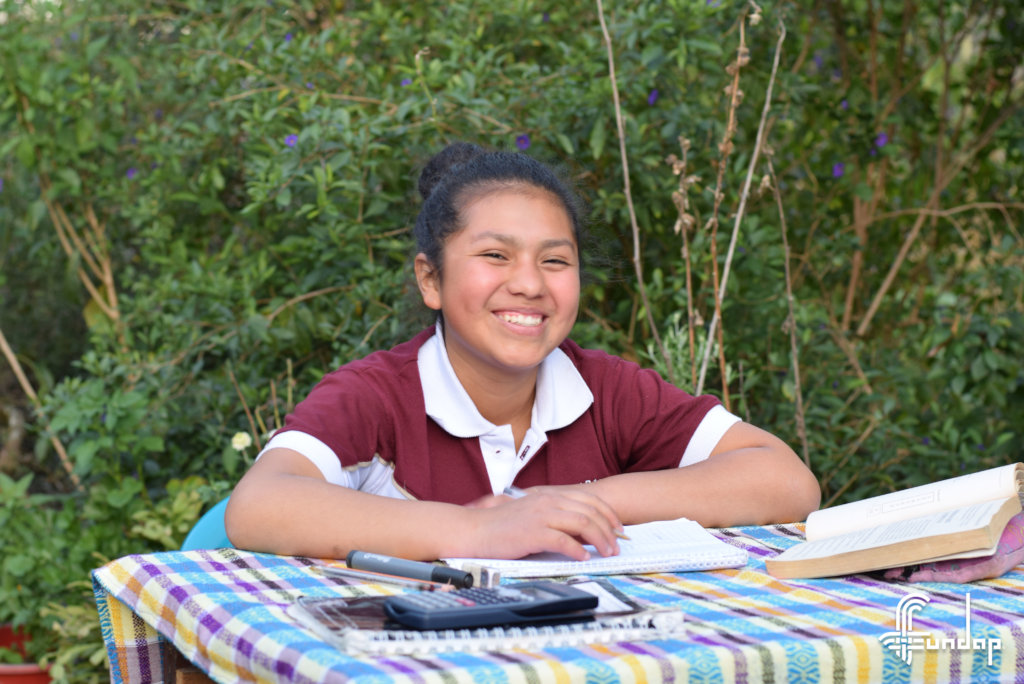 Despite the fact that schools continue to be closed due to the current health crisis, each of the scholarship holders carries out their school work through the scholarship project from home and, above all, they continue to receive personalized advice and guidance to continue their basic studies.
It is worth mentioning that the situation of the families assisted, derived from the Pandemic, is beginning to have a drastic impact on the family economy, which is why we thank you! For continuing to contribute to the education of young girls in the department of Retalhuleu.
Your donation now more than ever is the engine of change in the lives of the scholarship students and the road to new opportunities for development.
Here is the story of one of the scholarship students:
Fernanda is 17 years old and lives in Canton Ayutia, Retalhuleu Community. She is a cheerful, helpful and above all friendly young woman.
Fernanda has been receiving the support of the scholarship for six years when she was studying in the 4th grade at the community school. At the beginning she was a shy, and distant, this because she had recently become an orphan.
As the years went by the girl became more confident and overcame her fears, now she is a participative young girl and loves to help her classmates during class work, her favorite hobby is drawing and painting.