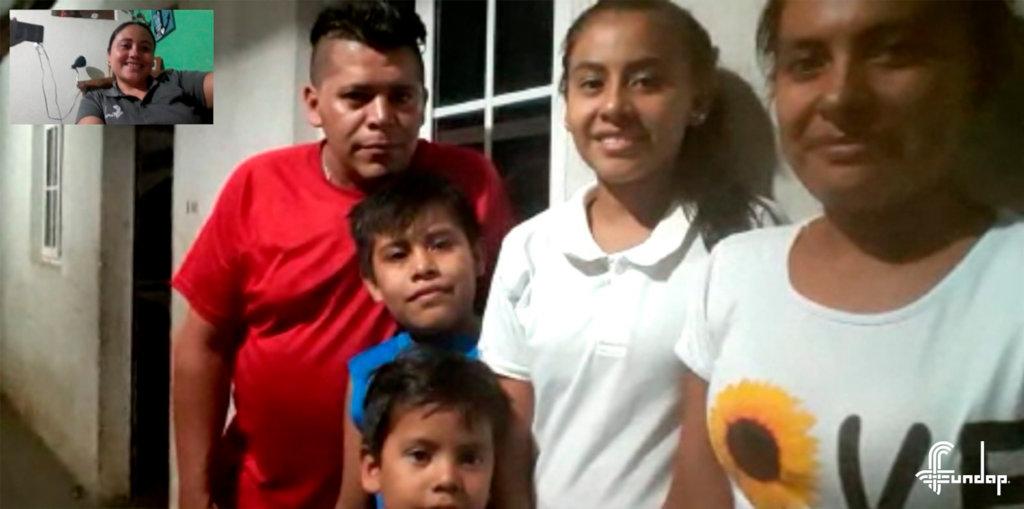 In view of the suspension of face-to-face classes and the isolation of students in their homes due to the possible spread of the coronavirus, the use of digital platforms that allow teacher-student interaction can help to continue learning, in public sector establishments where study guides are used and there is no such exchange, the challenge is greater.
During this time, the young women have been followed up to find out about their health, their family's health and the feeling they get from not attending classes.
We made a video call with Anjhely, one of the girls attended by the program, and she told us that she is at home with her family, taking care and precautions to protect herself from Covid-19.
A vehicle with vegetables, fruits and basic supplies arrives in the community with their food supplies, and the neighbors take turns going out to buy the essentials at home.
Anjhely is currently studying in 8th grade of high school, and she tells us that she has been given a study guide so that she can continue with her learning process. She misses going to her school, sharing with her classmates and seeing her teachers.
It is important to emphasize that this action is being carried out with all the girls who have a mobile device and the possibility of having access to the Internet. In this way, the communication of the scholarship students with the project has been very important to keep them motivated to continue learning from their homes.