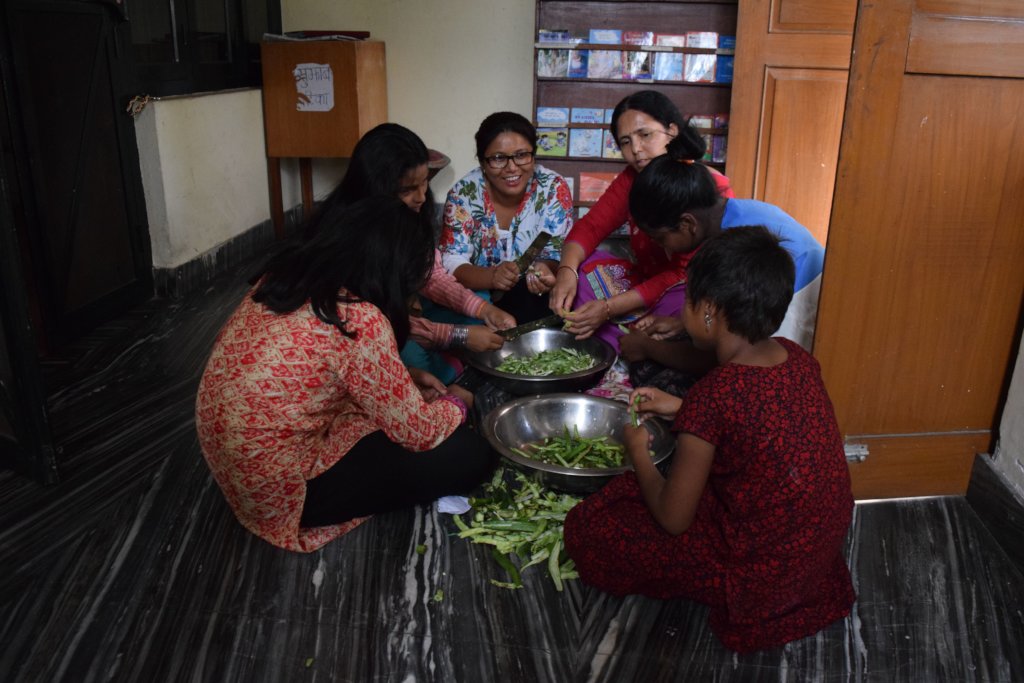 Our shelter supports the recovery of young female vicitms of violence, abuse and exploitation and it facilitates their reintegration into society.
During 2018, a total of 81 girls used our shelter for protection and rehabilitation. This is a slightly higher number than we had planned but of course no vulnerable girl can be turned away. All the girls were assessed and received basic counselling as part of our case management process and 40 received more intensive longer-term counselling. In addition, all the girls received health assessments and follow-up medical support as required.
Activities provided in the shelter include informal education, social skills, life skills and awareness on sexual & reproductive health, art and dance therapy and self-defence classes.
Whilst some girls used the shelter for a temporary period only (e.g. girls who had been supported in the past returning for some respite when facing troubles) there were 63 new cases. Of these, 26 girls were reintegrated back with their families following comprehensive assessments and family counselling and 23 girls not able to return to their families (often victims of abuse within their families) were referred to long-term residential care. Two girls were supported to live independently, securing employment and given financial help to rent and equip accommodation. 11 girls are in the process of reintegration and still residing in the shelter.
Every effort was made to ensure that girls supported in the shelter had access to education and training opportunities appropriate to their age and circumstances; six girls were supported into vocational training and three benefitted from job facilitation. In addition, 31 girls who had been reintegrated with their families before the start of this year were provided with educational support to ensure their continued participation in school.

Of the 56 girls who were victims of sexual abuse, sexual exploitation or trafficking, 15 were able to register legal cases and to seek legal redress. In other instances, either they and/or their families were unwilling to report cases or there was insufficient evidence for the police to register a case or identify the perpetrator.
Out of the 15 legal cases, six have achieved successful outcomes with the perpetrator receiving a custodial sentence, while nine cases are ongoing. In four of these, the perpetrators have absconded and in the remainder the perpetrators are in pre-trial detention. The project also managed to secure birth certificates for four girls who did not have birth registration or proof of age essential to the legal process.
None of this would have been possible without your generous support, but there is still a lot more to do, so it would be fantastic if you could consider donating again to this project.
Thank you
The Kidasha Team