We appreciate your partnership in helping to give more kids in Angola the opportunity for education. Thanks to your generosity, we are moving closer to our goal to fund the construction of a classroom in a new school. So many children are anxious to have the chance to learn to read and write and with your help, we will make that happen.
RISE's Executive Director, Lynn Cole, just returned from a trip to Angola. She shared, "We visited many areas that desperately need schools, each with thousands of kids. Many locations have never had a school, one was a destitute refugee settlement, and at another site, flooding washed away a mud block government school, and now 840 kids have no place to go. Classes of children, sitting on small plastic chairs they carry, meet in open structures made with pieces of corrugated tin. A chalkboard, stored elsewhere, is carried to the "classroom" each day. At Njele, a place with more than 2000 children, a group gathered to meet us - the principal, teachers and community leaders shared the plight of their children, pleading for a school, with hope for a better future."
Upon witnessing enormous need, she was delighted to see places where RISE has built schools and children are in class learning. Tomas Ferreria, a school with 24 classrooms, was dedicated last month and students are now attending class. 159 schools have been built since 2003, giving over 103,000 kids the opportunity to receive an education.
Let's continue bringing a hope for the future to the children and their families in Angola. Together we can make a difference.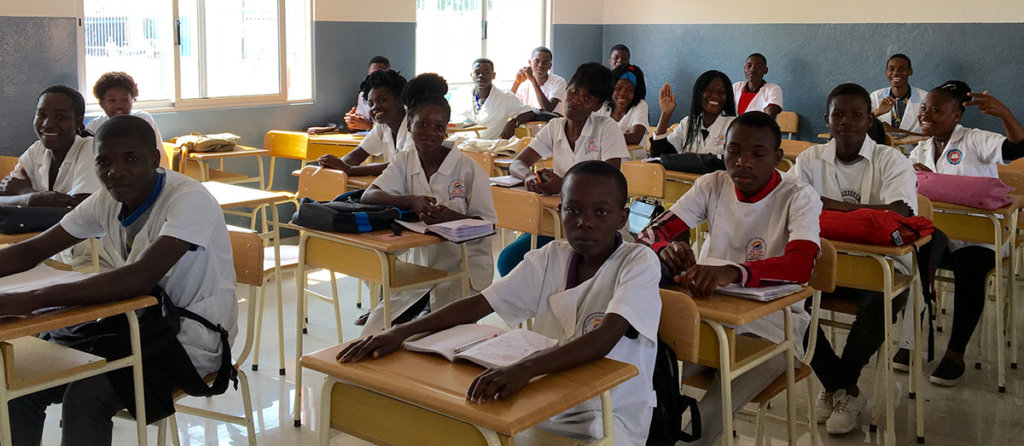 Links: