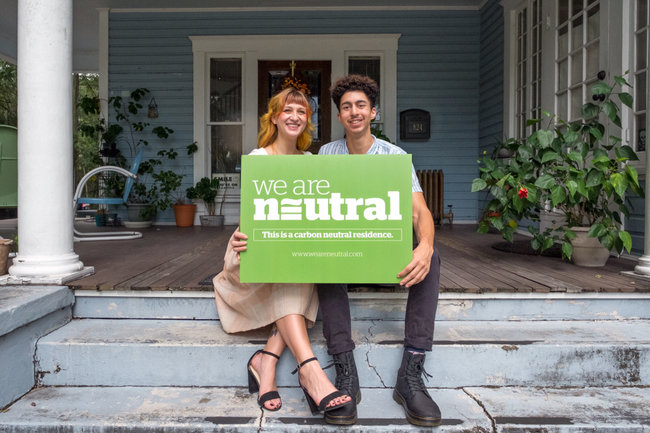 Even though 2020 is coming to an end, our team isn't slowing down to bring balance back to our planet! Working through the new normal has required communities to look out for one another and in result has made our community even stronger.
With that, We Are Neutral believes that we cannot fight the battle against climate change alone. That's why we are grateful for your support. So, we'd like to share an update on some of our most meaningful, Earth-giving projects as well as our plans looking ahead to the future.
Carbon Reduction Projects
We have recently opened our carbon reduction projects to our wonderful volunteers again! Our carbon reduction projects empower members of our community to decrease carbon emissions after months of staying at home. Participating in our socially distant carbon reduction projects require no previous experience, but all volunteers leave with a better understanding of their local environment, while still remaining socially distant.
Our American-made carbon offset and reduction projects include providing energy upgrades for low-income families, indigenous tree planting, invasive species removal, urban agriculture, landfill diversion, landfill methane capture, vehicle fuel efficiency tuneups, and massive amounts of environmental education.
Bringing Climate Change Awareness To Local Communities
Thanks to your support, we have spared over 48,000 tons of carbon emissions from our precious atmosphere, and inspired countless businesses and individuals to take responsibility for their environmental impacts. Offsetting 50,000 tons of carbon emissions is our goal as that's equal to 10,802 cars taken off the road for one year, 1,899,480 light bulbs switched to energy efficient LEDs, and 826,761 trees planted and grown for 10 years. Every dollar donated to our cause directly supports our carbon footprint, carbon offset, and environmental education programs, and helps us reach our goal.
We couldn't do what we do best without your support. As always, feel free to reach out if you're interested in learning more about how you can understand, reduce, and offset your carbon footprint. Thank you for being a fellow Earth Warrior!
The We Are Neutral Team