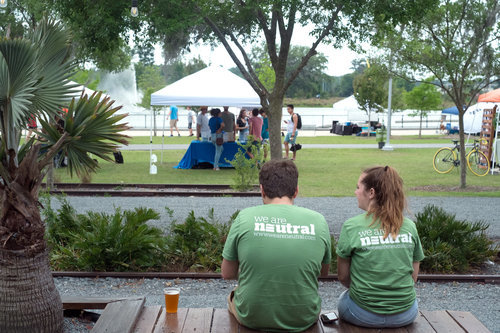 These last few months have been unpredictable to say the least! It has become very clear that a healthy humanity and healthy planet go hand in and hand. We Are Neutral stands strong in our role to facilitate positive change, but it's going to take all of us.
As we all continue to work through the new normal, it's inspiring to see communities rally to support each other through so many challenges. Our team is still fighting the good fight against climate change and wants to share ways you can take action.
Using Business as a Force for Good
Over the last few months we have been supporting businesses as they climb to the next level not only by becoming carbon neutral, but by becoming Certified B Corporations! B Corps are a group of businesses that meet the highest standards of verified social and environmental performance and public transparency.
If you're working through the B Impact Assessment, partnering with We Are Neutral can be an effective way to gain some of those needed environmental points. Curious to learn more about the process? Reach out to us here.
Take Action Into Your Own Hands
When it comes to climate change, we're often approached by people viewing the issue as too big and too scary. We Are Neutral values giving people the opportunity to take action. In August, we'll be participating in our annual Amazing Give online fundraiser.
During these unprecedented times, some of our biggest supporters are experiencing financial hardships through The Amazing Give Relief online fundraiser, we've already raised some of the needed funds to help us continue our carbon reduction efforts but, if you're able, please think about donating to support our hard, and very necessary, environmental work here.
We're Here For You, Fellow Earth-Warrior!
Honestly, we couldn't do what we do best without your support. If you are looking for more ways to donate, our GlobalGiving project is here or you can donate directly through our website here.
As always, feel free to reach out if you're interested in learning more about how you can better understand, reduce, and offset your carbon footprint.
<3
The We Are Neutral team