Dear Friend,
WE DID IT! You, and 39 other wonderful people helped us meet the GlobalGiving Challenge of raising $5,000 from 40 different donors in just 30 days, and we did it with 3 days to spare! Well done. We still have 7 hours to receive donations above and beyond the challenge that will help us win the GlobalGiving bonuses - so don't hold back from telling your friends about the project.
This Project Report isn't about soliciting more from you, though. This is about telling you what these project funds will go towards. Most of you have will have either received a petition and/or thank you email in the last 30 days sharing one of Our Stories. We hope these stories have helped you get a feel for our work, that they pulled at your heart strings at the difficulty families facing violence go through, and that they overwhelmed you just a little. We hope you were overwhelmed by hope.
Our work is harrowing, but it is so worth it. About 2 months ago a 9 year old girl came forward in one of our Basti (community awareness) Meetings and shared with a PeaceMaker that she was experiencing consistent rape and sexual abuse from her father. Her whole community knew. They used to tease her while she walked home from school: "are you hurrying home because your father is waiting for you?" Her mother even knew. Her mother's fears were confirmed when she got home one day and found her husband raping their daughter, and she solicited help from neighbors to beat him. Unfortunately, she thought that was sufficient punishment for him and did not report the case to the police. The little girl saw a glimmer of hope only when she say a bold PeaceMaker speaking loudly about wrongful abuse to an audience of her own village members. This girl is now safe, the authorities are ensuring that she will have justice, and she has My Choices' constant support and counseling to ensure that she finds a path to healing.
Warangal Counselor, Kranthi Ahron and PeaceMakers (not pictured), conducting a workshop for school girls teaching them their rights and protections from child marriage, domestic violence, human trafficking and gender discrimination. (Photo: 28, June 2015)
The issue is much larger than we can digest or tackle alone, but we are making very significant strides. That 9 year old girl is just one of the millions that need help. My Choices has handled 1,400+ cases in just 3 years. That's a lot of impact.
Now, because of YOUR giving, over 150 families will receive help over the next year from 15 of our PeaceMakers.
We currently have over 60 PeaceMakers in the field, with new members being added to both our Warangal Counseling Centre as well as a brand new Centre planned to open in December, 2015. Your donation to this project will help make these expansions a reality, and we will let you know our progress every step of the way!
As mentioned at the beginning of this report, the giving portal is still open. While we've met the Challenge, our total project goal to equip 15 PeaceMakers for 1 year is $9,000. You can help us get there by increasing your donation amount and/or telling your friends about the project.
We cannot say a big enough thank you for your belief in our work, and passion to join us in ending domestic violence in India. Please remember that we think of you as partners and friends of the cause, and while we are committed to keeping you informed specifically on the impact of your giving, we also love hearing from you! Please don't hesitate to get in touch, ask questions, or even visit us when you're in India! Together we're so much stronger!
If you would like to stay connected with our work, then you should
sign yourself up for our UPDATES
! We promise to only send the most exciting, non-spammy, and interesting updates.
Best Regards,
Hannah
Hannah Norling
Head of Marketing and Social Media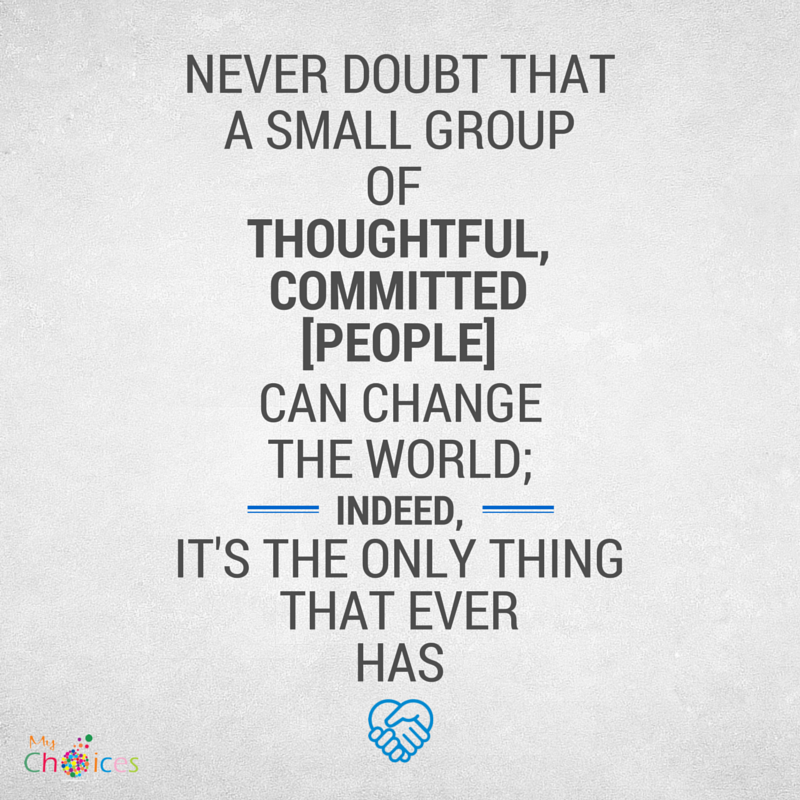 Links: