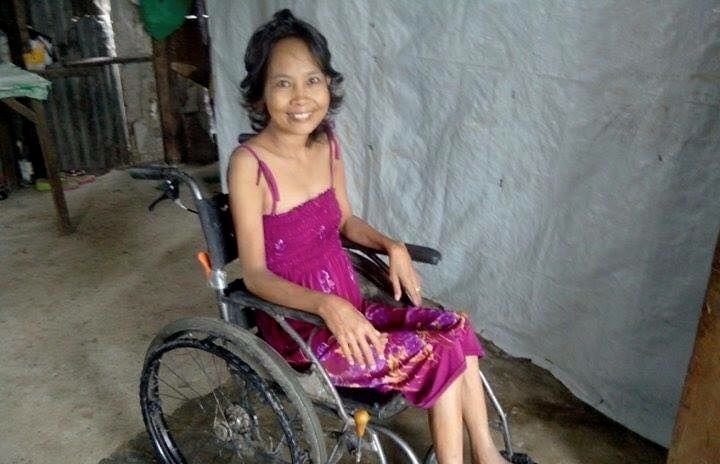 As an organisation IDV has always firmly believed in the importance of partnering with local people affected by disasters. And, as 2015 draws to a close, we wanted to highlight an example of this in our latest project report.
Over the last few months we've been working with an exciting grassroots organisation called Balangiga Without Borders (BWB). In their own words
"BWB was organized one month after Haiyan/Yolanda and is composed of donors and volunteers from around the world with one goal - to secure help for survivors properly with transparency."
Part of the way BWB achieves this is through extensive use of social media. Their Facebook group has over 3,000 members and the needs of both communities and individual survivors are posted regularly.
Donations are made by the group's members to meet these needs, and the impacts of the work carried out are then also posted to the group's page. This creates a simple but effective loop between needs on the ground and willing benefactors who can directly see where their help is going.
However, while BWB has donors and volunteers from around the world some of its most crucial members are the survivor-volunteers in the affected areas. As survivors themselves these volunteers have a deep understanding of who most needs what, where and when.
They are able to effectively help their communities while also helping their own recovery. One of BWB's founders Elma put it this way when describing the group's beginning right after the typhoon:
"We had to keep busy to keep from getting DEPRESSED. We realized that SURVIVORS need to help themselves recover emotionally from trauma and shock. So we started VOLUNTEERING"
Over two years later BWB members have not grown weary of their work. But as 75% of its members are survivor-volunteers, resources are always in short supply.
So when BWB recently secured the donation of several wheelchairs for typhoon survivors they needed help transporting them to the various delivery locations. This is where we were able to step in thanks to your amazing support.
Although our international volunteers have now left the affected areas we're continuing work through our local Project Manager, Siggy, who also looks after our vehicle in Tacloban. When we found out about BWB's need to deliver the wheelchairs Siggy immediately offered to help.
And on November 29 and December 1 Siggy worked with BWB volunteers to deliver the wheelchairs to survivors in the provinces of Leyte and Eastern Samar. It was a great project to collaborate on and we're hoping we can work together with BWB more often in the future.
So, as Christmas approaches, and 2015 draws to a close, we hope you'll please consider donating once again to support the ongoing recovery of survivors from typhoon Haiyan.
As always, if you ever have any questions, please don't hesitate to email Andy@IDVolunteers.org. I would be delighted to hear from you.
It's a particularly great time to give because donations to this project are currently being matched by incredible 100% on both the US and UK GlobalGiving websites. This means your gifts will literally go twice as far!
You can also donate as a gift to a loved one and send them a lovely card in the process.
Finally there's also match funding available for any new recurring donations set up during the month. On the US GlobalGiving site your initial donation will receive a 100% match after four months (a limit of $200 applies). On the UK site the terms are the same but the matching limit is £100.