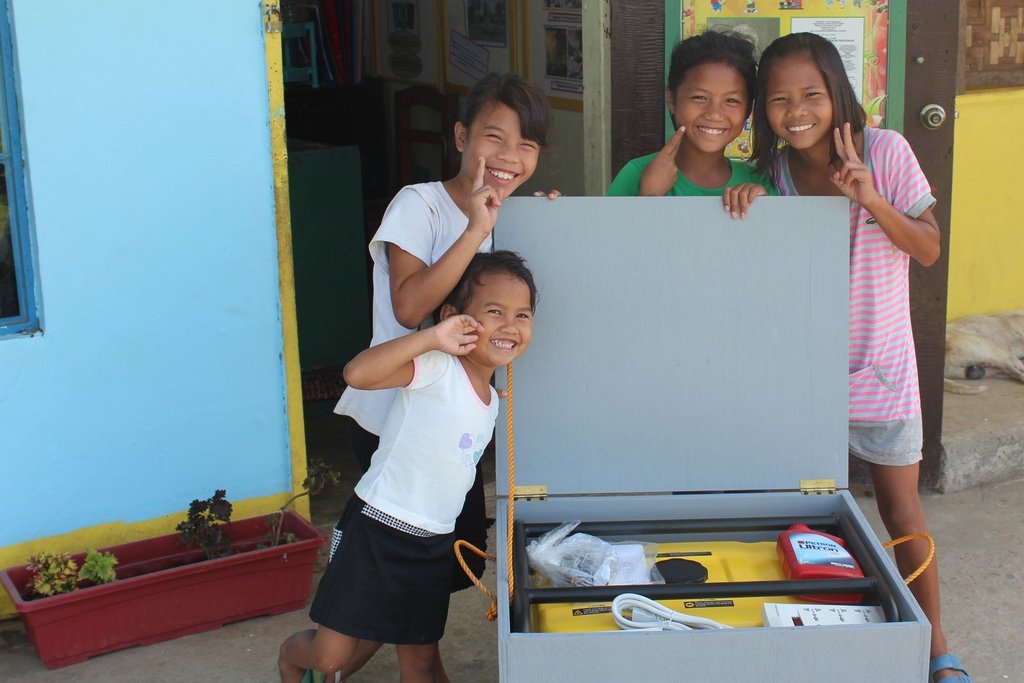 It's now almost 20 months since typhoon Haiyan tore through the central Philippines affecting over 14 million people in total.
There's still a huge amount of work to be done but in the city of Tacloban the signs of slow but steady recovery are visible almost everywhere you look. Homes are being rebuilt, schools and classrooms are being repaired and businesses are reopening.
But the memory of the typhoon's devastation lives on in the minds of people whose lives were turned upside down by the disaster. Physical damage can be repaired but mental and emotional scars, while less visible, are often slower to heal.
Survivors are working hard to rebuild their lives but many still live in fear of further disaster as the threat of future typhoons is sadly all too real.
In an average year the Philippines is hit by over twenty typhoons and tropical storms. What's more, with climate change, these storms are increasing both in number and strength. So, it's inevitable that survivors of typhoon Haiyan are going to be hit by another typhoon before too long.
But while we can't change the weather there is a lot that can be done to try and make a storm's impacts less devastating.
Being properly prepared can make a huge difference and in the Philippines people are often assigned places in evacuation centres ahead of incoming typhoons. In more rural locations these centres are often in schools and other community buildings which are often more sturdily constructed than people's wooden homes.
As storms and typhoons approach people are encouraged to evacuate to these centres to ride out the severe weather. With many people sheltering in such buildings it's essential that these centres are properly equipped ahead of time.
It's for this reason that we've recently begun working to provide several rural evacuation centres with emergency generators for use during typhoons.
These communities often lose power during storms and this can make the experience worse as people are left without the ability to charge phones and contact loved ones. Families also have to spend many nights in the dark and this can be particularly scary for young children.
Providing an emergency generator addresses these issues, and also makes the practicalities of evacuation much easier in general.
So we were delighted to have recently provided an emergency generator to the San Agustin Daycare, which also functions as an evacuation centre during typhoons.
Thanks to your amazing support we not only provided a generator but we also carried out electrical work so that the building's power source can be changed from the mains supply to the generator at the simple flick of a switch. This means that the building's lights and electrical outlets can be used as normal, even when the mains supply is down.
We're aiming to provide several more evacuation centers with generators. This July 15 GlobalGiving will be making this much easier by matching donations to this project by an incredible 50%.
Matching will start at 9am Eastern Time (or 2pm in the UK) and donations up to $1,000 (or around £670) per donor will be matched while funds remain. So, please consider making a gift on July 15, and please also spread the word about this incredible opportunity.
As always, if you ever have any queries about how we're using your donation, please don't hesitate to email Andy@IDVolunteers.org. I would be delighted to hear from you.