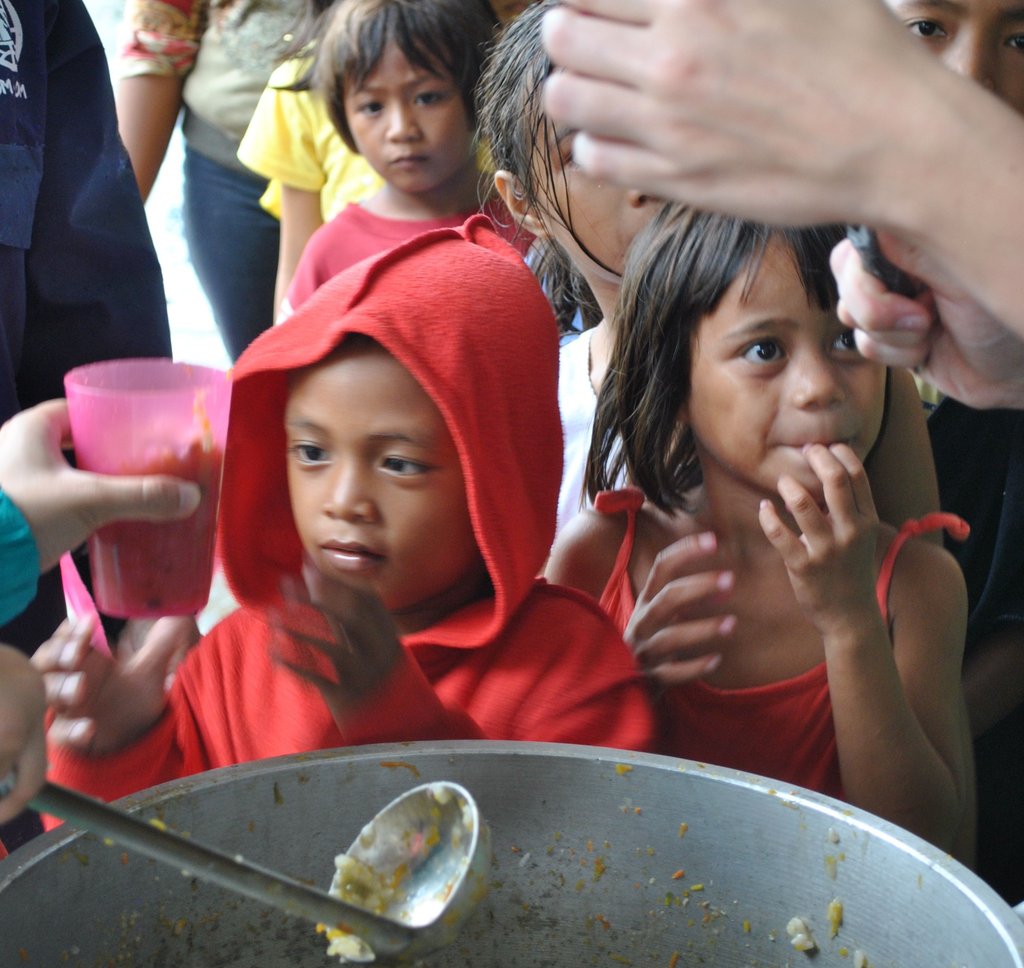 On July 16th, typhoon Glenda slammed into the Philippines bringing hurricane force winds and rain.
Less than a year after Haiyan devastated their lives, the residents of Tacloban were scared and many people living in coastal communities were evacuated as a precaution. In the end, Glenda passed safely north of Tacloban, but thousands of Haiyan survivors were still forced from their homes for the second time this year.
Thanks to your donations we were there to help make this second displacement that little bit easier for those affected.
Our mobile "soup kitchen" sprang into action to prepare a nutritious and warming hot meal for evacuees. Between the Anibong Elementary school and the Tacloban Astrodome our soup kitchen fed over 600 people forced from their homes by Glenda.
The meals we provided helped keep families healthy and full of hope that the world hadn't forgotten them. Even before Glenda struck our soup kitchen had already provided thousands of meals - and this is all thanks to you!
While hot meals provide comfort and nutrition, evacuated families also worry about looking after each other in other ways when severe weather strikes.
Because of this we've also been organizing first aid workshops since July. These two day workshops start by teaching a step-by-step process on how to approach a medical emergency, bleeding control, amputations, lacerations, dog bites, impalement, sprains, broken bones, and CPR.
The second day begins with a review, then head/spinal injuries, how to move patients, burns, infections, dressing wounds, stroke, heart attack, heat stroke, and finishes with various medical questions the participants. The locations of these workshops vary, but they usually take place in the temporary "community-center" of the barangay (or village).
So far we've run 6 workshops, all of which have been enthusiastically received by hundreds of Tacloban's residents. Thanks to your donations we'll also be providing each barangay with a comprehensive first aid kit. You've given families affected by typhoon Haiyan the skills and materials they need to look after each other in the future.
As always, if you ever have any queries about how we're using your donation, please don't hesitate to email Emma@IDVolunteers.org. I would be delighted to hear from you.