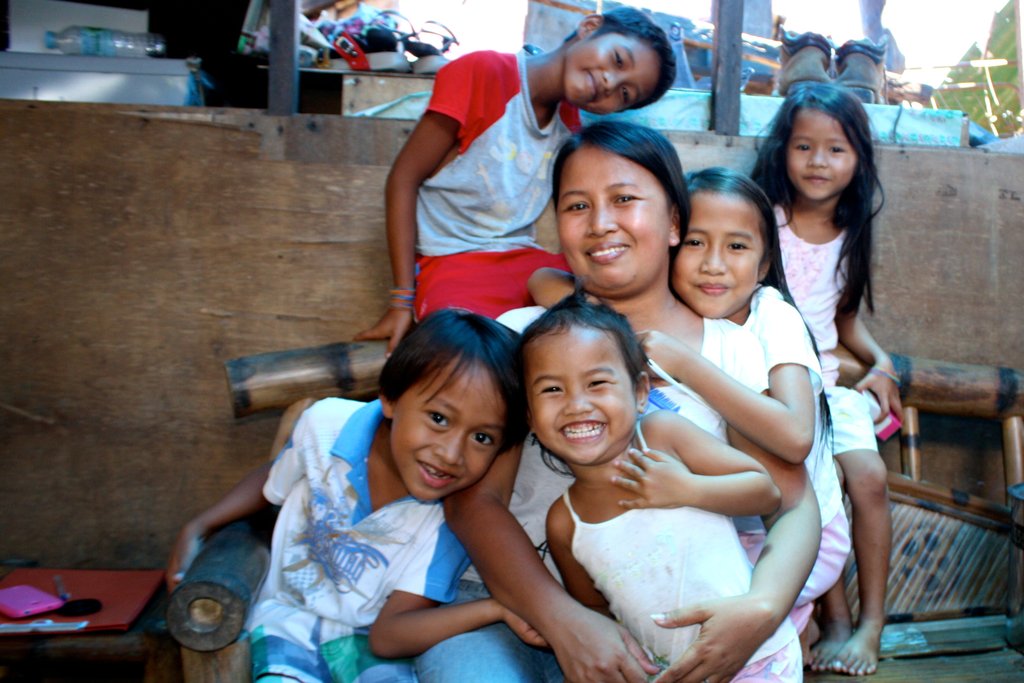 Before Yolanda (Typhoon Haiyan), Maricel lived in a wooden house with her husband, Stephan, and her three kids – Princess, Shane and Angel. Maricel was a teacher at the San Agustin school and Stephan, worked as a farmer until he saved up enough to buy a motorbike and begin working as a driver. The family wasn't rich, but they got by. Then Yolanda struck.
Maricel said "The entire roof raised up because of the wind. [My Son] was crying, crying, very scared of the very strong winds and rain." The family's house was destroyed, and they spent the storm huddled against a sturdy concrete wall.
Maricel and her kids were lucky to survive, but the storm's aftermath has been difficult to bear. For five days after Haiyan, her community went hungry. They lived in a nearby school building for two months because they didn't have any money to rebuild their home.
Today, thanks to your support, Maricel is getting her family back on track. You've funded more than 6,000 meals through our mobile soup kitchen. Those meals helped feed Maricel's children. We also welcomed the family's kids at our summer camp. That camp gave Maricel a much-needed break.
More importantly, our work rebuilding the San Agustin school will ensure that the devastating effects of the storm don't leave Maricel's children with a gap in their education.
We can't thank you enough for giving to support Maricel. Your gifts truly are life-changing.
While Maricel's future looks brighter, there are still too many other survivors who need help. Happily, in exactly one month GlobalGiving is making it 50% easier for you to extend a helping hand to survivors who lost everything.
When you give on July 16th, GlobalGiving will match your gift by 50%. In other words, when you donate $50, GlobalGiving will turn that donation into $75.
This makes July 16th a great day to give.
Thanks so much for all you've done to support Maricel and thousands like her. As always, if you have any queries about how we're using your gift please don't hesitate to email Emma@IDVolunters.org. I would be delighted to answer any questions you might have.