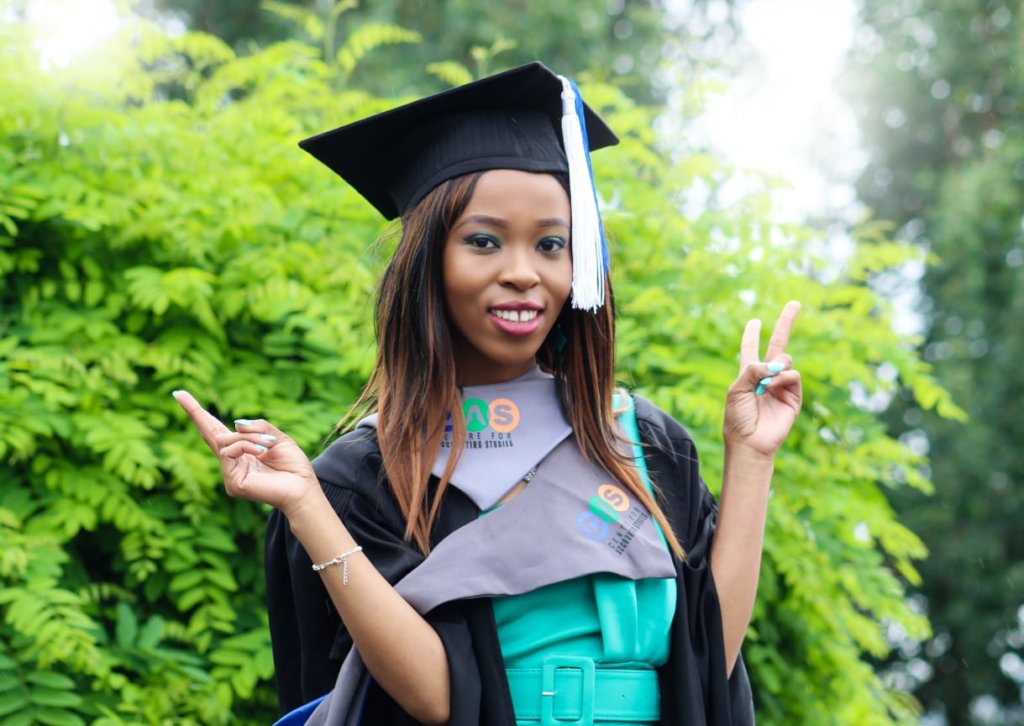 As you learned from my previous reports, high-school education in Lesotho was severely affected by the teachers' strikes that preceded the arrival of Covid-19. The pandemic only added more troubles to communities that were already struggling. This combination of events understandably had a negative impact on students' performance at school. A number of the girls supported by Educare Fund were not able to get the grades required for entry to the further-education or university courses they had their hearts set on.
The news hasn't been all bad, though. Out of the blue, three of our girls who finished high school a few years ago got in touch with Educare Fund, keen to share news of their successes in higher education.
Mpepuoa went to university to do a degree in Development Studies and Public Administration. This is what she told us:
I was sponsored by IBEA (Educare Fund's partner organisation in Lesotho) whilst I was in Lesia High School. I would like to take this chance to thank you for the amazing kindness you have shown me. I am very happy to report that your generous and selfless support helped me to attain tertiary education. I am additionally pleased to let you know that I am in my remaining months of study at the National University of Lesotho, just about to complete my Bachelor's Degree in Development Studies and Public Administration. Thank you once again.
Tlalane went into accountancy and writes:
It gives me immense pleasure to inform you that I have completed and graduated from my General Accounting course and have started pursuing a Chartered Accounting qualification. It has always been my dream to become a chartered accountant, and with your support, my dream is about to come true; Educare Fund paid for my high school fees allowing me to focus on my academic pursuits. Without your support, I would not have achieved all this. I will forever be grateful for your support. Thank you Educare Fund.
Mpepuoa and Tlalane celebrated their graduation in October. The third young woman, Ts'epang, has just got in touch to say this:
I was one of the recipients of IBEA scholarship. I am currently working towards a BSc (Hons) in Computing at Botho University, specializing in Network and infrastructure Engineering. I am in my 4th year and I will be graduating in 2022. I want to thank you so much for sponsoring me through my high school journey at Lesia High School. I am indeed grateful for the opportunity. Your generosity will not go unappreciated.
Without your help. none of these success stories would be there to tell. Your generous donations enabled these girls' families to pay their school fees, paving their way into higher education.
I must admit all this has put a big smile on my face. I hope it has the same effect on you!
Warmly

Liphethiso Monica