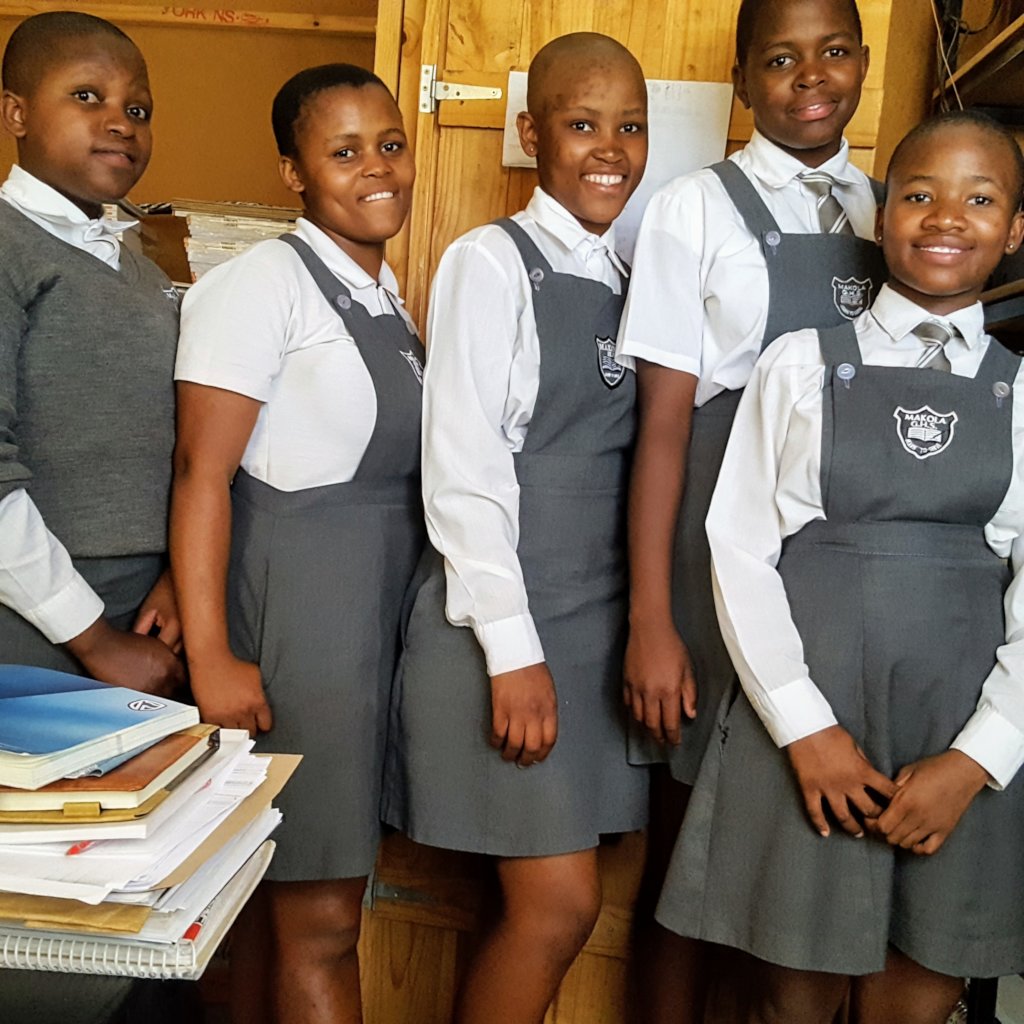 Dear
Thanks to your kind donations the GlobalGiving Little by Little campaign in September was a great success for Educare Fund. We absolutely couldn't have done it without you. Once more your generosity surpassed all our expectations, especially considering that the Covid-19 pandemic is still with us, along with the challenges it has thrown at us all.
We have some good news, though. After many months of school closures due to Covid-19, partial re-opening has now been allowed, to enable students to prepare for exams. The exams have been deferred to February/March 2021, meaning that the fifteen or so girls in their final year of high school will now finish next March. Hopefully, the interruption to their learning will be mitigated by the intensive tuition the schools are now providing. Reports from our partner organisation in Lesotho indicate that all the final year students are back in school. Given the impact of the pandemic, there was every chance that some of them might have had to drop out of school altogether. This, in no small measure, is down to your generous donations which have enabled these girls' families to manage the fees despite the current difficulties.
Here's what Ts'ireletso, one of the girls, says: Before I got the Educare Fund sponsorship, I had lost all hope of a bright future. In 2018 I had to drop out of school for the whole year because both my parents had lost their jobs and couldn't afford the fees. Now I can focus on achieving my goal of a bright future. In the future, I would also like to be able to help other needy children too.
I never cease to be amazed by the determination displayed by these girls, despite the difficulties they face in their quest to improve their lives. It is a clear indication of what they can achieve when an opportunity comes their way and an assurance that your donations never go to waste.
Ts'ireletso's story is not unique. Many of the girls in our cohort tell similar stories. Mats'eliso writes:
Your sponsorship has been such a help to my family and me. Without it I would have been unable to stay in school. Thanks to you, I now know I will be able to build a bright future for myself, change lives within my family, and contribute to the welfare of my community.
Once the girls are able to stay in school, other opportunities follow. For example, Educare Fund sponsorship enabled Karabo not only to continue schooling but also to be nominated for participation in a computer coding camp in South Africa. She says:
In addition to the learning at the camp, I was given my very own laptop! If I hadn't remained in school, this opportunity would not have come my way. So, thank you very much.
Those of you who are new supporters of Educare Fund can rest assured that you will be changing the lives of these young women. They in turn will change the lives of others and help stop poverty in its tracks. You will be pleased to learn that some of our former beneficiaries are starting to donate too. What a lovely example you have set! We cannot thank you enough.
Warmly
Liphethiso Monica