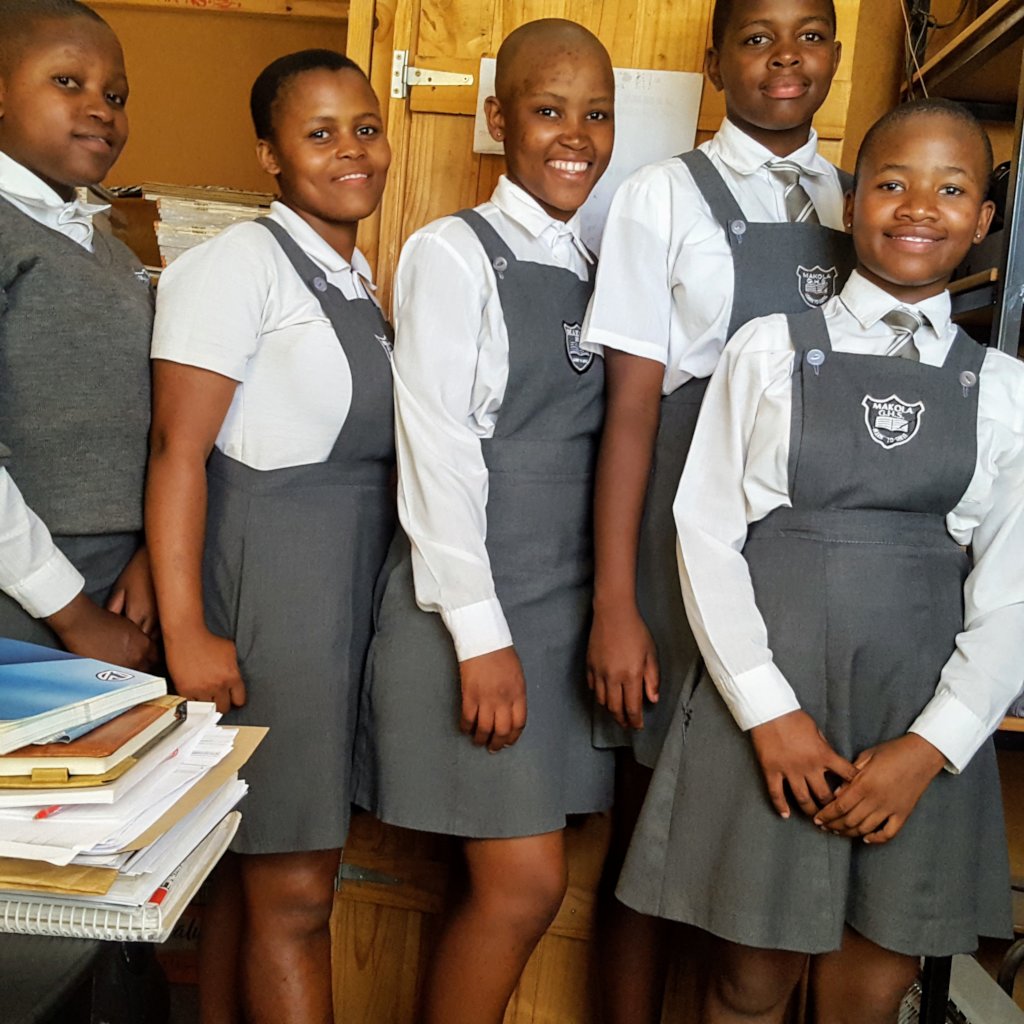 I have just returned from a visit to Lesotho. My visit provided an opportunity to visit two of the schools that have girls supported by you and Educare Fund. I can still visualise the smiles on these girls' faces! They were really happy to express their gratitude to you for changing their lives and giving them hope for a bright future. I can confirm that talking to them reassured me that your donations will not be wasted; these girls have the will to succeed.
2019 was a difficult year for our cohort because of sporadic teachers' strikes during the year. These had a significant impact on the girls' end of year performance, especially those who were writing final exams. I am happy to confirm that most of them did very well, some even attaining passes with merit. A few girls did not manage to get all the grades required for their chosen university courses, but they were able to resit the relevant exams. Hopefully they will achieve the required grades.
Every year, thanks to your support, Educare Fund ensures that the annual cohort of 40 girls remains in school, without the threat of being laid off due to non-payment of fees. In their feedback letters, the girls express their heartfelt gratitude for your kind generosity. Here are a few extracts from their letters:
Timello wrote:
I hereby express my appreciation and gratitude for the support that you gave me. Thanks to you I finished high school in 2019, passing the LGCSE exams with good grades. For that I will be forever grateful to you. I am now determined to pursue my dream of becoming a medical doctor and your kind support makes me feel I am getting closer to achieving it.
Itumeleng says:
The scholarship has changed my life. Thanks to you, my performance at school has improved by leaps and bounds because I am now able to concentrate on my studies and no longer tress about unpaid school fees.
And Mahlape wrote:
Thank you so much for kindling the fire in us, letting us know you that you have our backs and that with hard work we can make it in life in spite of our disadvantaged backgrounds.
I hope you feel proud to be part of these girls' journeys to a bright future. We at Educare Fund know for sure that we couldn't do this important job without your ongoing generous support.
Warm regards
Liphethiso Monica