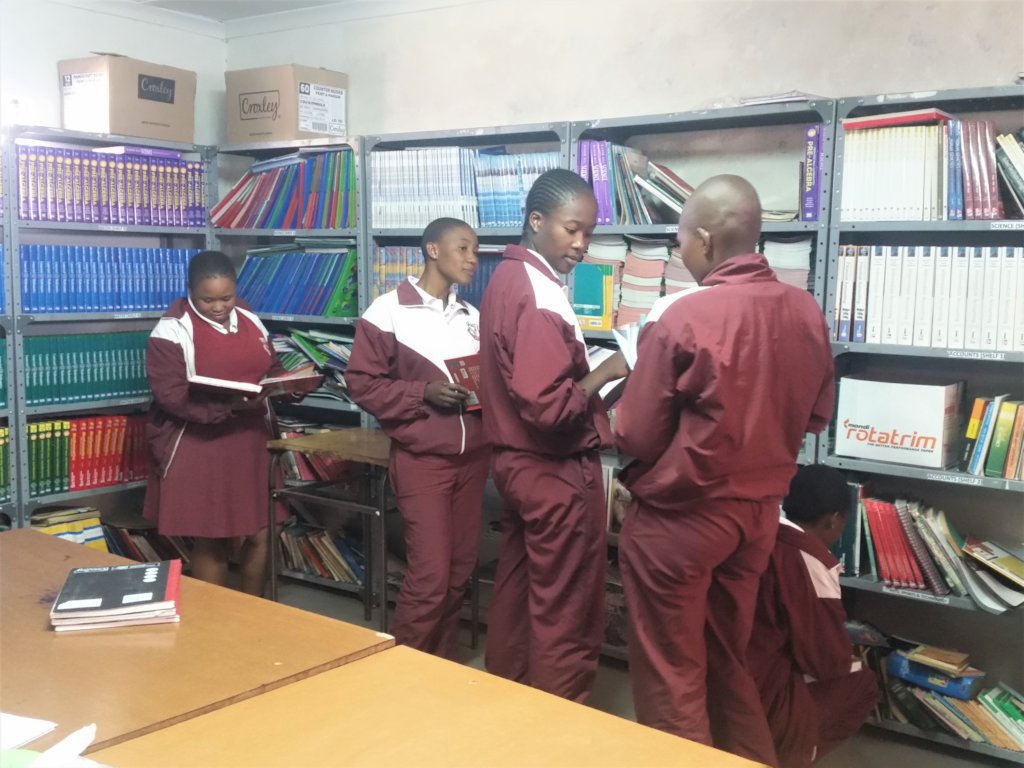 I have been in Lesotho for nearly three weeks visiting family and checking on our project. My plan to visit some of the schools where some of our sponsored girls attend was hampered by the fact that government school teachers are currently on strike over a pay issue. We are hoping that these strikes will not have an adverse effect on the performance of the girls, especially those writing their final high school exams this year.
Early last month our local partner Ithuteng Basetsana Educare Association (IBEA) held a weekend workshop for our sponsored girls. The aim of the workshop was to give the girls the chance to meet their fellow sponsees, compare notes and motivate each other. One of our former sponsored girls also attended the workshop along with teachers from each school. This young woman is now a trained teacher. The workshop provided sessions on life skills for the young women, covering issues such as self-believe, motivation and embracing hard work to in order to achieve one's goals. Feedback from the girls seems to indicate that they thoroughly enjoyed the event and would like it to be repeated annually as a minimum, which seems to be a good idea. The most encouraging thing to us at Educare Fund is that not only was the workshop a local idea, but it was actually locally funded by IBEA through fundraising activities and local sponsorships.
Feedback from the workshops indicates that the girls felt they had learned a lot from the event. They also indicated that the partnership between Educare Fund and IBEA is important to them and that they would like it to continue.
Here's what Tsepang says about the workshop:
In my opinion, the workshop was excellent. The Educare Fund/IBEA partnership motivates us, girls, to strive for a better future with the knowledge that it is up to us to achieve our own goals, that our today does not define our tomorrow and that we each can achieve anything we want. The workshop helped me feel more confident and I was able to talk to people had not met before.
Another workshop attendee remarked that the workshop reduced the isolation of thinking that you are the only person experiencing certain problems in life when you meet people with similar issues. All remarks about the workshop were really positive.
A batch of the annual feedback letters reconfirms the need for continued support for girls education in Lesotho. Mahlape said:
You have played an important part in my life (by paying for my school fees). I am now able to fully concentrate on my studies and have no further worries about unpaid school fees and the threat of being laid off school.
Ten more girls will finish high school this year and it is all thanks to you. Clearly, going by the comments from the girls, your gifts are very highly appreciated. We know that the success of our project is largely because of your support. For this, we are really grateful.
Warm regards
Lphethiso Monica