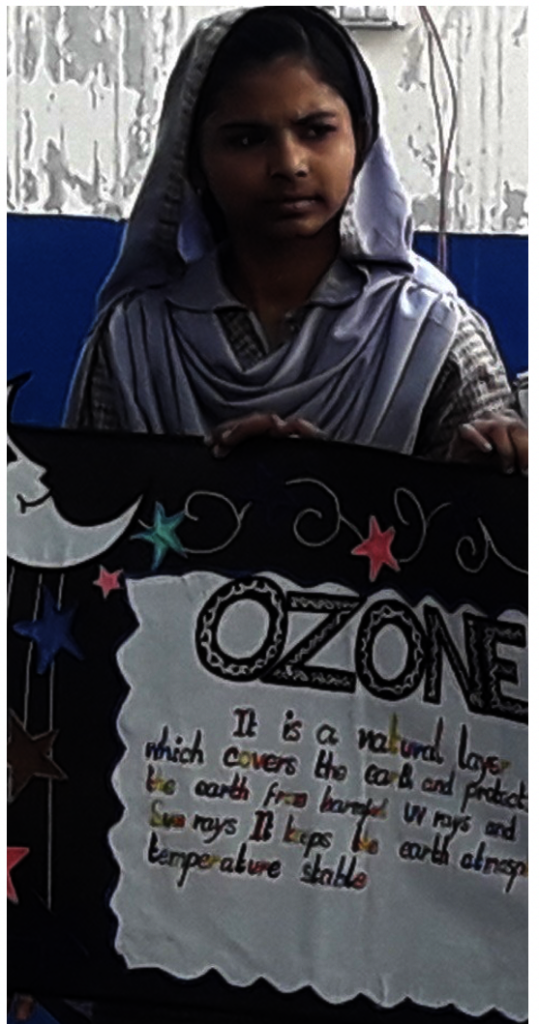 Ayesha, a student of grade 10 is the eldest of ten siblings. In 2012, her father passed away and her family faced many financial difficulties. The children were studying in a private school at the time, and it became very difficult for her mother to pay their school fee along with managing the household expenses. so in 2014 we were forced to drop out of school.
"Then my mother heard about the DIL Schooling system, and in 2018 I got admission to DIL Secondary School, S.A Aziz Campus in grade 7. I want to share how I improved in my studies, and also as a person, after joining this school. My classmates, all seemed very confident, whereas I was a shy student with very low self-esteem, because I have a slight speech impediment due a tongue surgery. I was afraid that people would laugh at me.
When I was in the 8th grade, my English teacher decided to conduct a "Conversation Competition". I told her that I could not take part in this activity. She reassured me that "You can do everything that you want! If somebody laughs at you, it's their narrow-mindedness, not your fault".
Encouraged by her, I started to participate in classroom activities and extra-curricular activities. As I gained confidence, I started improving in my studies and received good remarks from all my teachers. I got an A+ grade in grade 9.
Last year, due to COVID-19, we were confined to our homes, but DIL provided us with a great resource. The One Laptop Per Child programme helped me prepare for our exams. When school started again, I attended Career Counselling sessions conducted by the Gateway Trainer which helped me make a career choice: I decided to choose teaching as my profession.
During second wave of COVID-19, I submitted all tasks on time, attended online sessions and got full marks on all assignments. When school resumed in January, a day of appreciation was held and my efforts were acknowledged by my principal and class teacher in front of the whole school and parents. That was the proudest moment in my life."
Links: