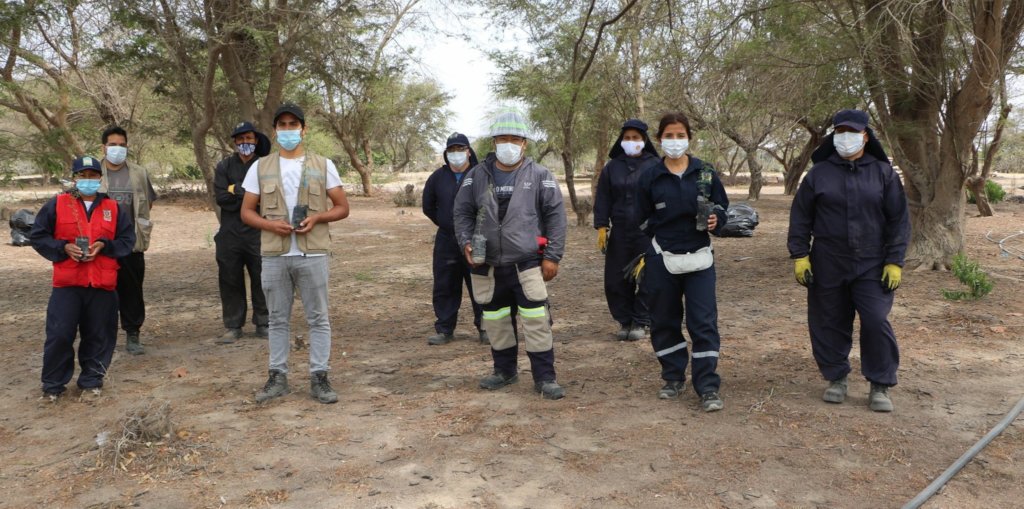 A Rocha Peru continued to work hard, in the final months of 2020, towards our goal of helping communities to restore, conserve, and sustainably manage dry forest landscapes in Pascasmayo. We formalized new conservation agreements, produced hundreds of seedlings from a local nursery, and reforested 1.6 hectares with native Algarrobo trees (Prosopis spp.) and with the help of community members. The reforestation efforts included a collaboration with the local municipality of Pacasmayo to restore parts of La Yuca dry forest and the Pascamayo Ecological Park. Also, agroforestry plants were delivered to farmers to restore degraded land on their land. The team continued to conduct monitoring visits of the reforested area and, in December, the team monitored over 5.8 hectares.
In November, the project installed 30 fuel-efficient cookstoves for family beneficiaries in Santa María and Jatanca, and baseline surveys were conducted. These stoves cut fuel consumption in half, reducing the need to cut down trees, and offer better air quality, and lower greenhouse gas emissions. Our project has been so successful that we are hoping to continue the construction of more cookstoves in 2021.
In December, some bird species of the Canoncillo forest were identified with the help of biologist Homan Castillo Benitez including endemic birds like the fasciated wren, white-edged oriole, and Baird's flycatcher.
From October until December, the Agricultural Cooperative of Tecapa (CAU) and the Muchick Conservation Group received training on several topics such as the reactivation of tourism within the Canoncillo forest, the impact that COVID-19 is having on forests, and forest fires. Also, conservation groups continued their monthly patrols and surveillance of the dry forests.
In regards to the pandemic, La Libertad is currently on very high alert with Peru's rising wave of infections. A Rocha Peru continues to work hard on the project, complying with all the necessary COVID-19 protocols and government regulations.
A HUGE thank you for your incredible support and generosity that helps us to continue with our important work to restore, conserve and sustainably manage dry forest landscapes with local communities in Peru, so thank you!
Stay safe and well.