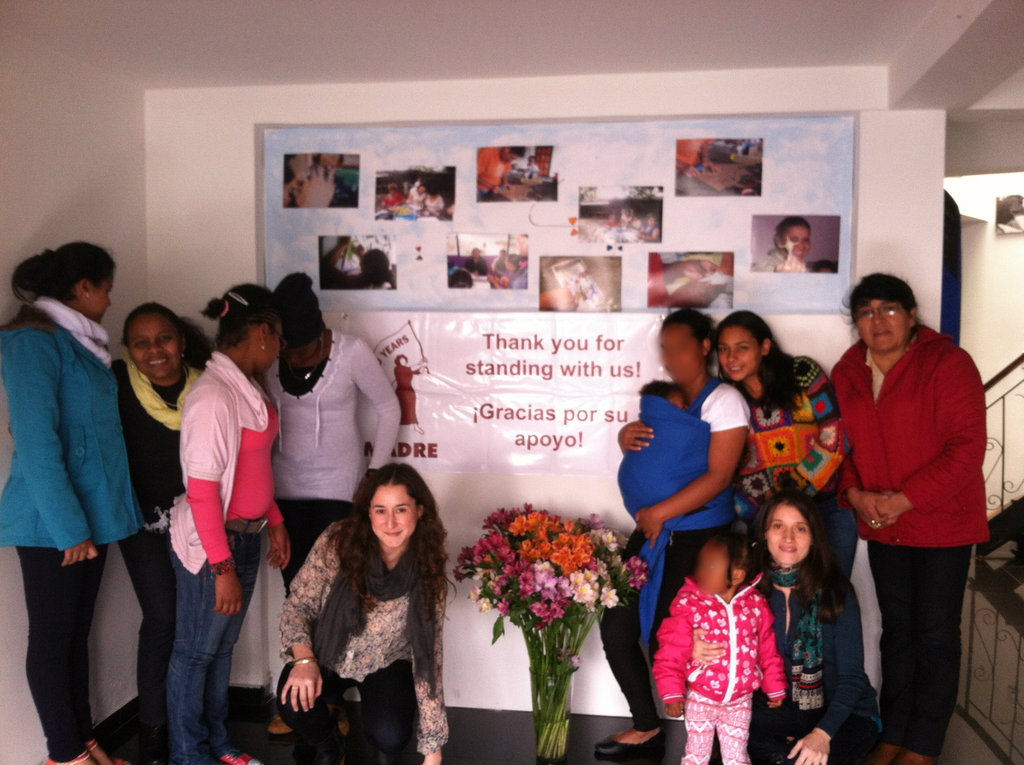 In February, MADRE's Program Director Natalia Caruso and Human Rights Advocacy Coordinator Cassandra Atlas, visited our sister organization Taller de Vida in Bogota, Colombia. While there, three young girls who had escaped armed conflict in Colombia shared what they envision for country's future.
Person 1: Personally, for me, I want that tomorrow be better than today, without so many drugs or violence. I want my Colombia to be free of violence, that's what I want.
Person 2: Me, I want Colombia to be free. That one can go out in the streets fearing nothing...they won't be robbed, killed. They can go out in the streets freely and serenely; they can be breathe serenely. That's what I want for my Colombia.
Person 3: I want that all countries, which are like Colombia, become filled with solidarity, love and other good things.
The girls are part of Taller de Vida's Saquen mi cuerpo de la guerra ("Take my body out of the war") campaign, an initiative that uses art therapy to encourage former child soldiers to share their traumatic experiences.
Although their faces needed to be concealed due to security concerns, the young girls from Taller de Vida wanted to send a thank you to you for standing by them.