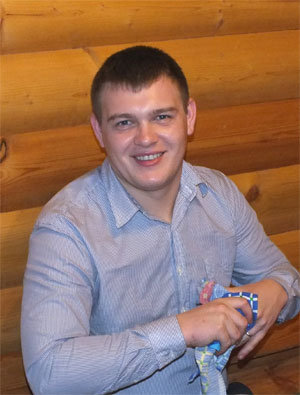 In the last few months, we focused on supporting patients with adrenal cancer. The medication for this type of cancer, mitotane, has been in use for many years, but after the breakup of Soviet Union, Russia stopped producing it. We have been purchasing mitotane in Canada for 25 Russian patients this year. In addition to mitotane, there are other medications that are not available in Russia. Often, they are new and effective drugs that are available in the US, Europe and other developed countries.

This month, our goal is to raise funds to support Andrei, a young man from Moscow, who underwent bone marrow transplantation two years ago. Unfortunately, in August he was diagnosed with relapse of leukemia that is resistant to commonly used medications. Andrei was recommended a new drug, ponatinib, which targets the rare mutation that Andrei has. However, ponatinib is not registered in Russia and has to be purchased abroad. The medication is very expensive and Andrei's young family cannot afford it. We hope that next week you can join our efforts to help Andrei access this medication!
Please mark your calendars for Thursday's Bonus Day on October 5th! On this day, $50,000 Incentive Fund will be available to share by all donations received that day. Our share will be determined by what percentage of the total funds we raise on Bonus Day. For example, if we raise 5% of the total dollars raised on Bonus Day, we will be awarded 5% – or $2,500 – of the Incentive Fund. This means that donations will count throughout the entire day! No rush to donate the minute the contest opens! But keep in mind the hours - Bonus Day begins at 9:00:01 EDT on Thursday (16:00 Moscow time), October 5th, 2017, and ends at 23:59:59 EDT on October 5th, 2017.
Many thanks from our team,