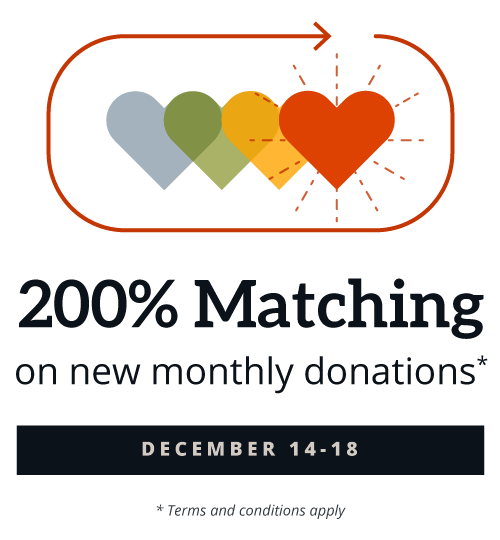 This year, each and every one of our lives has been turned upside down. Yet, in the midst of this uncertainty, the generosity of supporters like you has helped us to continue buying new and effective medications for cancer patients. So far this year we have spent over $37,000 to support cancer patients in Russia and Ukraine!
Unfortunately, at exactly this time each year the hospitals in Russia begin experiencing medication shortages as the system of quotas Russian healthcare employs is deeply flawed and inflexible. Until late January or even February, many cancer patients are forced to search for medications on the market and buy them out of their own pockets or seek help from charities.
No matter the obstacles, we'll keep working to advance our mission in the months and years to come—but we will need your continued compassion.
The week of December 14th, GlobalGiving will match all new monthly donations at 200%!
Start a monthly donation today: https://www.globalgiving.org/projects/help-cancer-patients-access-medications

If you are able to start a new monthly donation, you'll provide vital stability, allowing us to focus less on day-to-day fundraising and more on supporting cancer patients. Even better, setting up an automatic monthly donation is safe and easy—and you can pause or cancel your monthly gift at any time. You can view the full terms here.

Thank you for your generous support during these challenging times! Our team wishes you and your family well during this trying holiday season.