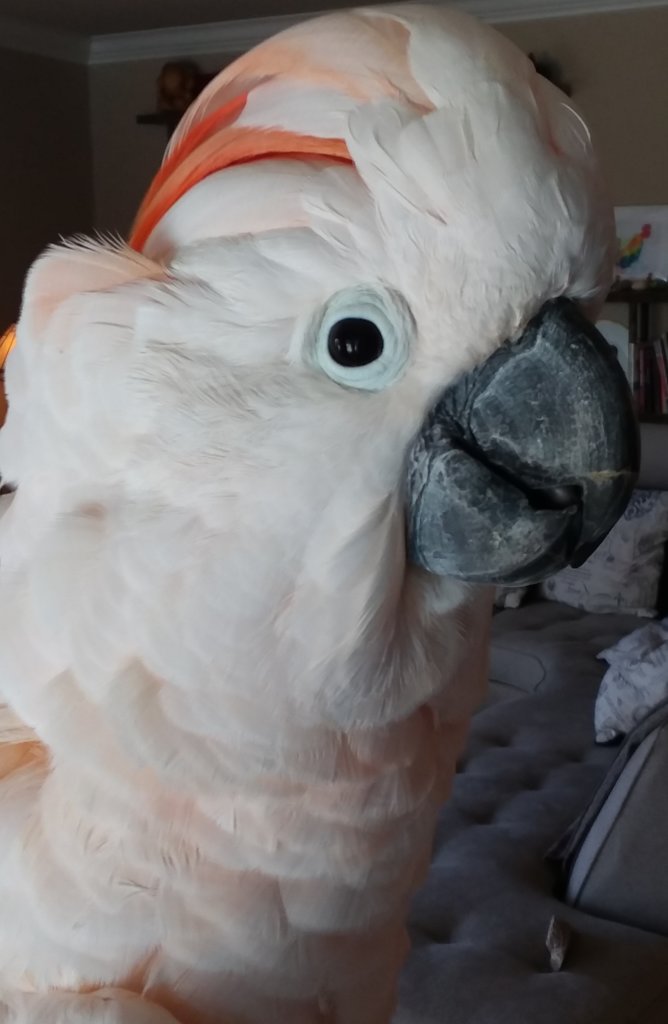 GlobalGiving Report #1 2019
It's time again to check in with all our supporters and donors around the country and throughout the world. ARC has come a long way in just under two years in operation. We currently provide care for over 70 individual endangered and rare avian species. We have been working hard on finding proper homes for the birds that we feel are suitable to be adopted as companion parrots. But there is much more that many of you don't know about that's been happening within the organization, and we'll talk about that today.
So, we'll start out with the adoptions in progress. Dodi, who came to us just a few weeks ago, is already in the process of being adopted. Her new dad-to-be had an instant bond with her and she with him. Dodi was afraid and unsure of the changes to her life when her owner of just a few years relinquished her to us. Her basic care needed some improvement, as her diet was not at all balanced. We have found in most cases that the diet we offer our new parrots here at ARC is spot on for transitioning them from a seed-based diet to a more well-rounded diet. Dodi already loves her morning salad with sprouts, followed by her two macadamia nuts in the afternoon, and for dinner, 20 Oven Fresh Bites, a baked pellet by Caitec. Many people do not realize the nutritional benefit of feeding a baked diet versus an extruded diet. Baking allows the food to be left more closely to its original form. When baked, there is no need to fortify with extra vitamins and minerals, as there is no high heat that depletes much of the nutritional value that the extrusion process does.
We have finally approved the adoption for Contessa, our toucan. She will be going to a private home in Reno, NV. This amazing person has years of experience with caring for toucans and is aware of Contessa's special dietary restrictions due to iron storage disease. Contessa will receive daily interactions with a variety of people, including her new owner. The new toucan addition to an awesome parrot wing that the owner built onto her home is just incredible. Like ARC, this person spares not even a penny when it comes to the care her pets receive.
We would like to in this report, mention the newest member of the staff here at ARC. Jackie has been with us since January of 2019 and is a fantastic addition to the team. Her handling of the birds and attention to detail is vital for any employee here at ARC to have. Jackie works Tuesday, Thursday, Fridays, and on occassion Sundays if we are having visitors to the facility. She is always willing to go the extra mile and has demonstrated dedication and interest in the work we do. Here at ARC we continue to work hard to offer employment to those who might have a challenge in finding a fit for a variety of reasons. We feel by offering employment to members of our community who might have a unique situation, we are giving back to the community that has given so much to us and our mission. ARC is about enhancing and working with the unique relationship avian species can bring to our lives. Please drop Jackie a hello is you see here out and about and help us in congratulating her on a job well done.
Back in Sept of 2018 we acquired Draco a Cane Corso puppy. As a disabled person, I was in need of a service dog to assist me with balance and stability because of a congenital degenerative muscle disease. We chose training our own dog so that we could raise him around the birds and address and redirect any prey drive he may naturally have. He is know 7 months old and weighs in at 96#. This particular breed was an alround farm dog providing protection not only to his handler but the herds or flocks in which the handler raised. Draco is a presence no doubt and can be quite intimidating but once he is introduced to you he is a very large clumsy puppy who just does not realize he is way to big for being a lap dog. Draco will provide me with the assistance I need and security and confidence I need to go in public to run errands or even catch say a movie. His training is going very well as Rachelle is training is just amazing and I have enjoyed working with her and look forward to continueing the work we have start with Draco.
With the start of 2019, and this being our First-Quarter report, we want to take the time to educate you on where your donations go, and why we always seem to be asking for donations and financial help. Here at ARC, we do not cut corners. We only feed high-quality products to our birds. We source most of our nuts from nuts.com; and while the pricing is a bit higher than other suppliers, the quality is amazing (it's human-quality food), and we have never had a reason to return an order. Also, most of our vegetables are organic when we can find them, which of late is much easier than it was a few years ago. We buy a sprouting mix from www.ChinaPrairie.com and we feed fresh sprouts each morning with the veg for all the parrot breakfasts. Then we have our pellets, which we order in 150-pound bulk, and we only feed Caitec Oven Fresh Bites.
To feed some of the other non-parrot avian species we have here at ARC, we use Mazuri diets for cranes, gamebirds (such as peafowl), and waterfowl. We do not have a local feed store that carries this particular company's line of feed, so we are stuck with ordering it online directly from the manufacturer. With these avian species we also offer chopped fresh kale every morning. Recently, just for a little perspective on cost, kale went from $15 to $25 a case, which forced us to substitute Romaine lettuce. Just last week, though, the Romaine went up in price as well, so we are currently trying to figure out how to provide this necessary dietary addition without sacrificing any nutrition or lowering our high standards. As you can see, our food bill is high, feeding the best money can buy for birds that all too often are the lucky ones that find their way to ARC. I cannot speak to what other parrot rescues feed, but this is the standard we hold to, and we refuse to cut corners on this expense.
Some of you may not be aware of how wet Southern CA has been this winter season. It seems as though we have had rain at least one day each week, but more often it's been two or three days a week. This has made it difficult to get our birds out every day for the exercise and fresh air that they've grown accustomed to. Additionally, we have come to notice some weather-related damage to our outdoor facilities. We are located on a side of a hill that ends in a deep, hard-to-navigate canyon. The ground on our hillside has been so saturated that it is starting to slide down toward the bottom of the canyon. We are going to have to move our waterfowl from the current enclosure with its artificial pond to an area we have reconfigured to house them. Once the old enclosure is decommissioned and removed, we will install panels, fencing in the solid ground, and landscaping to the slipping area, to see if we can stabilize it with some spreading vegetation. We estimate the new enclosure/environment will cost between $2,000-5,000. That will be the main focus of our summer fundraiser, with the hope of completing this project by the beginning of May. If you wish to donate specifically to this project, please note that on your donation, and we will be sure to allocate those funds for this specific need.
This year, we are sending out letters to local businesses, as well as some of our more regular vendors, asking them to sponsor us for local events here in San Diego County such as the Earth Day celebration and CityFest. Many of these events require substantial registration fees. In appreciation of their financial support, we will prominently display donors' information and thanks for their generosity in our booths at these very popular and well-attended events.
Challenges continue to test us all here at ARC. Last month we took in three new parrots: Dodi, a female umbrella cockatoo, Waffles, a male Timneh African grey, and last but by no means least Gus, a male Moluccan cockatoo. All three came with their individual challenges. Each parrot that comes into ARC costs around $400 to be completely vetted by our local avian-certified vet, Dr. Jeff Jenkins. We require the following on every new bird: CBC, avian chem panel, psittacosis, PBFD (if the species requires), DNA sexing, a physical exam; and finally, every bird that comes to ARC is microchipped. We authorize further tests such as x-rays if there is an underlying reason for further diagnostic testing. Again, ARC does not cut corners in caring for our precious charges. If you are interested in sponsoring one of these three birds by donating toward the vet costs, you can either donate directly to ARC or call the Avian and Exotic Animal Hospital at 619-260-1412 and ask to make a donation directly to the account for Avian Rehabilitation Center. Please let us know via an email that you have made a donation, and we will be happy to recognize you in our next newsletter and email you a donation receipt for tax purposes.
The birds at ARC that are currently up for adoption are Rubio, male greenwing macaw; Chili, male greenwing macaw; Rima, female military macaw; Mozart, blue-fronted Amazon; Hallie, female white dove; Pierre, male Goffin's cockatoo; Gus, male Moluccan cockatoo; Dodi, female umbrella cockatoo; and Waffles, male Timneh African grey. Bios and photos of these amazing adoptable birds can be found by looking us up on Avian Rehabilitation Center's Petfinder page. We also ask that you take a few minutes to review our website, especially the information on our policies and procedures for adoption at http://www.avianrehabilitationcenterusa.org/adoption-policies-and-procedures.
To conclude, we ask you to consider making a donation to assist us with the unforeseen expenses that have developed: $2500 accumulation of vet bills, $2,000-5,000 for our new waterfowl enclosure/environment, and an estimated $40,000 for this year's facility upgrades that we have on our five-year capital expenditures plan. The 2019 capital expenditures are to install artificial turf for the front of the property and along the boundaries of the pool area, all the way around to the white peafowl environment and our single aviary with the amazing pair of onagadori's from Japan. This past year we saw the new roof installed; Cool Coat paint applied to the outside of the main building at ARC, which is fire retardant and will not only assist in the event of a wildfire, but will also cut down on our insurance for the property; and, most exciting, a solar array to allow us to produce our own electricity and significantly save on our summer cooling bills. We are hoping this year to install a storage battery for the solar array, so we can not only generate our own energy but store it for use in the evenings or on severely windy days when our local power company cuts the power to prevent accidental wildfires.
Due to the recent development and spread of Virulent Newcastle Disease, even though San Diego County is not a quarantined area, we are temporarily suspending visits to the facility unless authorized for the purpose of adoption, relinquishment, or other business matter related to ARC. We are hopeful that this quarantine that is affecting much of Southern CA does not reach San Diego County. Some of the species here at ARC are classified as gamebirds, and this virus affects not only chickens but all species of birds. After much thought and discussion, we came to the decision to forego our annual participation in the South Orange County Pet Expo in Lake Forest this year, since Orange County is surrounded by the counties under quarantine for VND. We always look forward to seeing so many of our Southern CA friends and supporters there, and we're very sorry to have missed you this time around. We will keep you updated on developments related to the disease outbreak and appreciate your understanding during this time.
As always, we are so thankful for your support and generosity. We could not do this alone and we do consider each and every one of you a member of our team. Please feel free to reach out to us if you have any questions, as we are always willing to offer assistance when we can. As we reach the end of the winter season and look to the new beginnings once again in the season to come, we wish all of you and your companion parrots a very happy spring.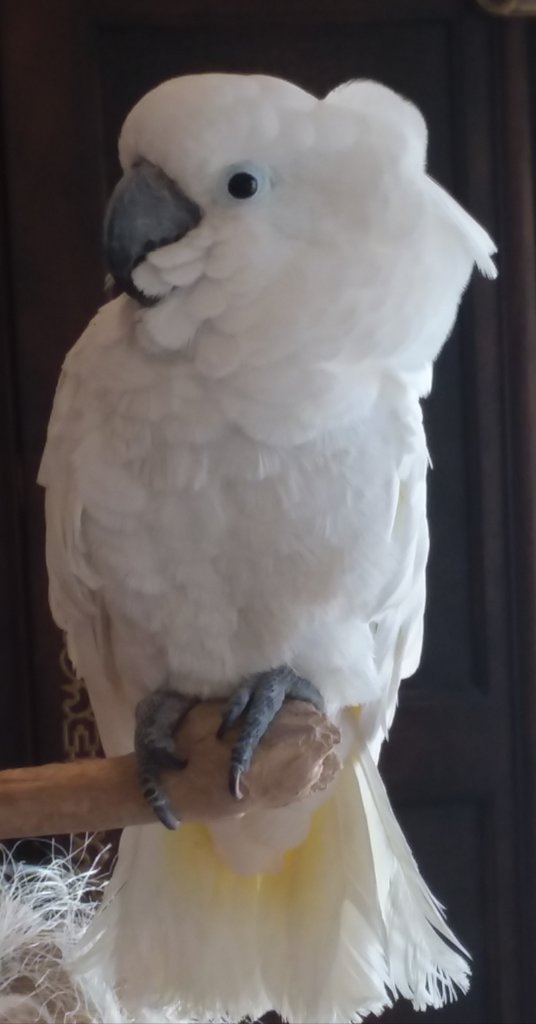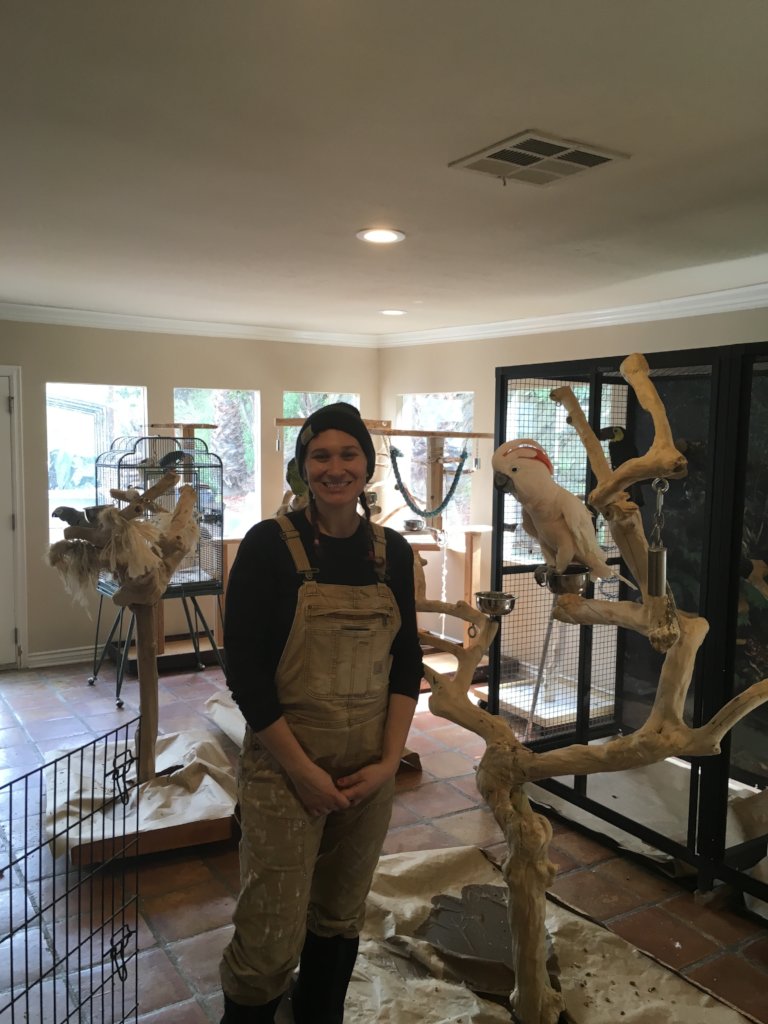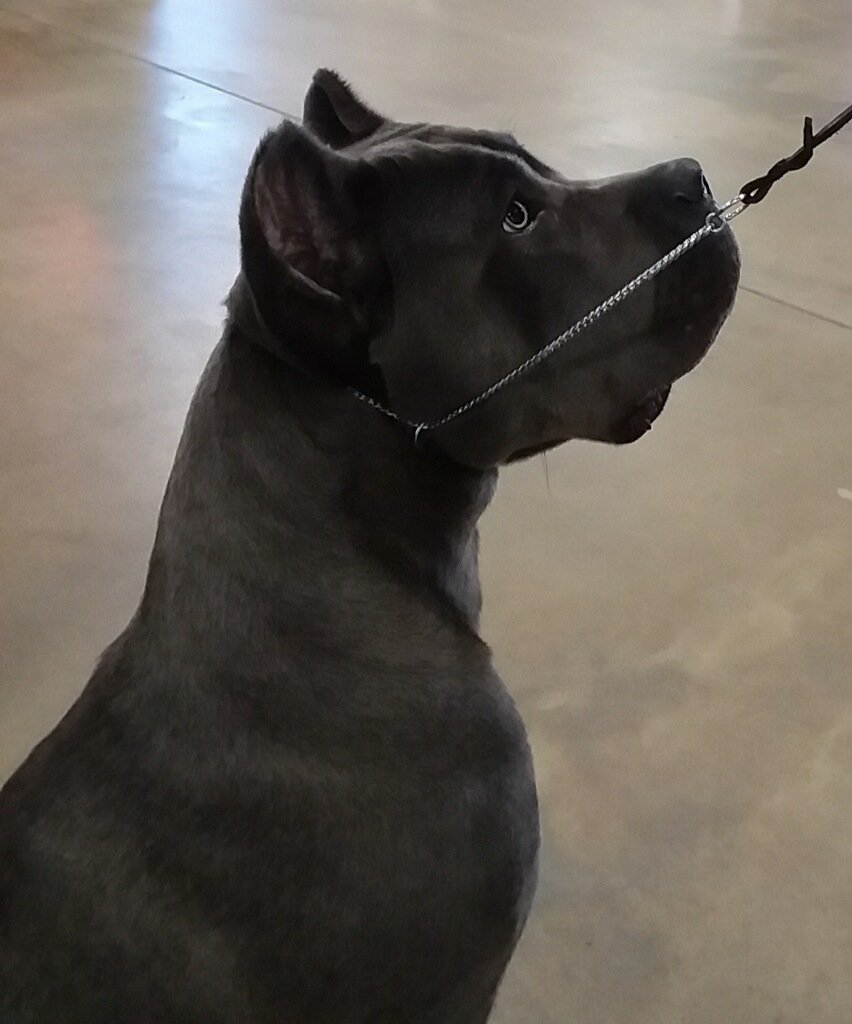 Links: