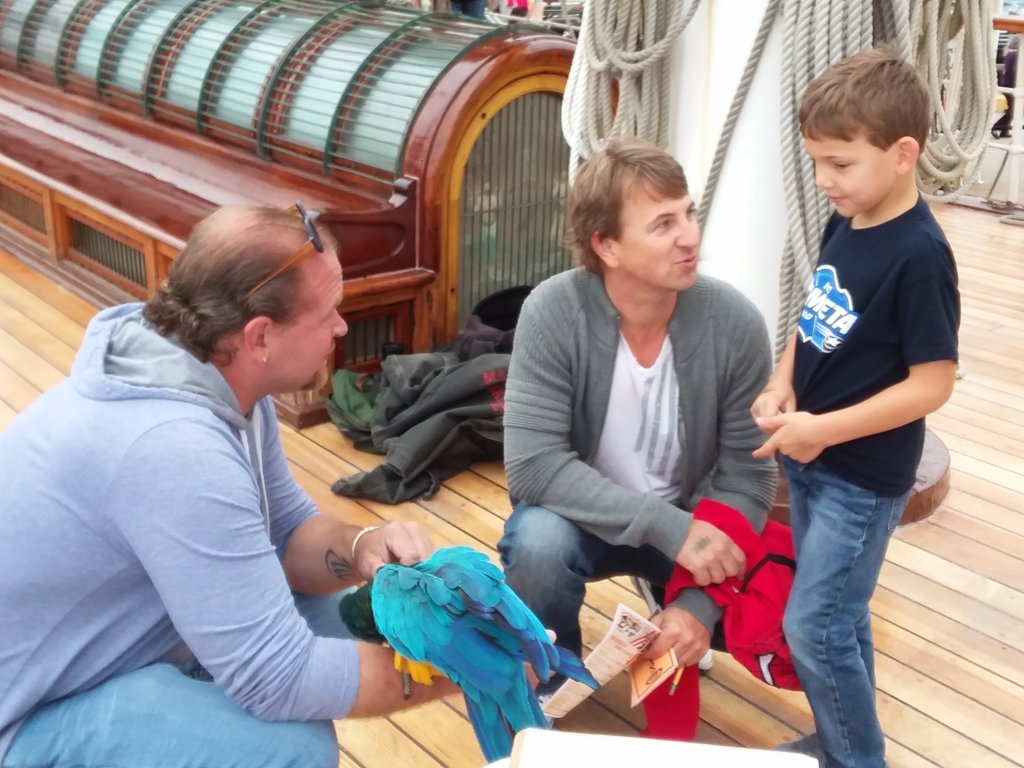 Dear Parrot Enthusiast,
In this season of giving, it is once again time for our year-end fundraising campaign. Avian Rehabilitation Center (ARC) is unique in the services it offers to parrot owners, not only locally here in Southern California, but also across the country and abroad. Statistics show that most parrots have between 7-10 homes in a lifetime. By offering our services, we hope to improve on that statistic by helping parrot owners in any of a number of ways, from behavioral evaluations and recommendations, to rehabilitation and rehoming, to providing sanctuary for those that are just not cut out for life as a companion parrot. We at ARC only use positive reinforcement training techniques, and our staff has over 30 years of experience working with not only Psittacines, but all types of exotic birds.
Many owners are not prepared to spend hundreds of dollars on training for their bird's behavioral challenges, and by the time they contact us they are frustrated, disappointed, and yes, heartsick at the thought that they have failed this amazing animal with its incredible intelligence. Did you know that the body-size-to-brain-size ratio is the same in dolphins, primates, humans, and yes, Psittacines? Who would have guessed that "bird brained" is not an insult, but a compliment!
A parrot's rehabilitation can sometimes take not just weeks or months, but years. We provide 5-star accommodations to the birds that are at ARC, both those waiting for a new home and those calling ARC their permanent home. ARC provides a mostly-organic diet consisting of vegetable chop with sprouts grown on site, a variety of nuts depending on species and individual preference, and a baked pellet fed in a foraging spindle which acts as a form of enrichment.
So there is a little bit about us for all of the new parrot people we are reaching out to.
You may donate in many different ways:
- GlobalGiving (Reminder that Giving Tuesday starts at 9:01p on Monday, November 26)
- Paypal
- Check or Credit Card (for credit card please call Eric Kern
directly at 619-813-1776)
- Donate directly to our account for services by our Board Certified Avian Vet at Avian and Exotic Animal Hospital (mention it is for ARC)
- Donate directly to our account for the parrot-safe wood we use to build our toys at Purring Parrot (mention it is for ARC)
If you have any questions please feel free to email us.