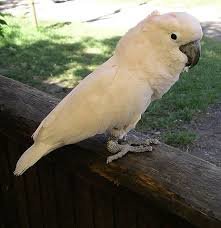 The Board of Directors and staff of Avian Rehabilitation Center want to THANK YOU, OUR GENEROUS DONORS, for all you have done for our Sanctuary and Adoptable Avian Flocks over the three months since we joined GlobalGiving.
Our GlobalGiving Year-End Fundraising Campaign was successful. We were most fortunate to gain a significant number of new donors and funds over the required amount to secure us a permanent membership on the GlobalGiving team. All told, with the donations from YOU, and the matching funds from GG, we have raised a total of $ 9,445 since November 28, 2017. This is quite a substantial amount for a 501(c)3 that has only been in operation since May 2017!
An important benefit we have gained from our GG membership is TEXT-TO-GIVE $10. By simply texting GIVE 30226 to 80100, you can quickly and easily give $10 to ARC! So, please share this information with friends, co-workers, and family. Ask them to join you in supporting the work we do for parrots and other exotic avian species.
Avian Rehabilitation Center is a completely transparent organization. At the time this report is being submitted, we will also begin posting all of our financials on our website, AvianRehabilitationCenterUSA.org, on our GlobalGiving project, goto.gg/30226, and on our GuideStar page, https://www.guidestar.org/profile/82-1505613. We want to be sure you know where your donations are going! We welcome your questions about our financial information, our facility and 5-year plan for growth, the Outreach and Pet Therapy Programs with our parrots that we will be instituting this year, and any other questions you may have concerning our organization. You may submit your questions to us via email at ARCCoDirector@AvianRehabilitationCenterUSA.org or through our Contact page on the ARC website.
Below are just a few of the categories showing where your donations have gone.
Avian Rehabilitation Center
Yearly Totals for 2017
Expenditures
Feed-Produce $ 9,917.15
Parrot Enrichment Materials (including materials to make toys) $ 1,490.98
Veterinary Care $ 787.57
Total Animal Care______________________________ $ 11,586.70
Attached to this report as a document is the 2017 Year-End Financial Report, which was reviewed and approved by our Board of Directors on February 18, 2017. We are thankful for our anonymous donor's contribution, as we would not be in the black if it were not for that organization's support and encouragement of the work we do at ARC. We hope to hold a summer pledge drive, and are asking our supporters to email us some ideas of things you might like to participate in. Your input is taken seriously, and we make changes when we can, based on your suggestions.
Here at ARC, we offer the best avian care and rehabilitation based on the latest research and aviculture practices. We use nothing but organic produce, which, as you know, putting on your evening dinner table is much more expensive than traditionally-grown produce. We also purchase only human grade nuts, either from a local market in nearby El Cajon or online at Nuts.com. We buy seeds specifically grown for sprouting and we grow the sprouts ourselves. To round out the feeding routine, we offer all the birds here at ARC Caitec Pellets, as we find a baked pellet with no artificial colors or additives fits best with our practice of providing a well-balanced and nutritious diet for all our residents, both parrot and otherwise. Many of the parrots we take in have not been on an appropriate diet, and Caitec pellets seem to have an enticing smell and taste that even parrots on a seed-based diet transition over to quickly, with little hesitation. All of the components to this well-rounded diet equal an estimated $85 per parrot per month, and with 20 parrots on average, it adds up fast. When our Board meets and discusses finances, we all agree 100% that our feeding routine is one that we are not willing to change or cut back on.
YOUR DONATIONS also assist us in our planning for ARC's future. In 2018, with your generous giving, as well as support from grant opportunities we ourselves will be applying for, we hope to expand with four new outdoor aviaries. We have come to understand how vital it is to a parrot's health to have natural sunlight and fresh air, so we provide outside aviaries for our parrots to enjoy time in. We are working with our designer, Keith Pospychala, not only to build the four new aviaries, but also to design and install a 40'x60'x20' enclosed area for training and working with the wide variety of avian species here at ARC. This new enclosure will provide easy access in and out of the parrot play area on good weather days. This large new enclosure will allow us to give the birds that spend a large amount of time in their cages, for a variety of reasons, a way to have access to natural daylight and fresh air, while remaining protected by the enclosed area from predators or the occasional curious delivery person.
This year, as we do every year, we will be repainting the aviaries and replacing old perches with new ones. Additionally, we will be designing a jungle-gym-type set of perches for the outdoor training area, once it is installed. Unfortunately, due to our location, natural predators such as coyotes and bobcats do exist. This is the reason that all of our aviaries have wire cloth buried one foot under every enclosure, which stops animals from digging in (or sometimes digging out, as some cockatoo residents do like to play on the ground!). THANKS TO YOUR GENEROSITY, we will also be installing a three-line hotwire fence to deter any unwanted visitors while the birds are outside during daylight hours. We take every parrot inside to its sleeping cage before sundown, so no one is outside unattended. We do leave our peafowl and other un-tame avian residents to remain outside all day and night year-round, with little "huts" in their enclosures or protection from the elements. The hot wire fence will provide these outdoor residents of ARC added security, and will give a little more peace of mind for our staff.
We have recently adopted out Gandalf, the Moluccan cockatoo from the cruelty case we worked on in conjunction with our local Dept. of Animal Services this past fall. Gandalf, a Moluccan cockatoo, came to us from living in a horrible cruelty/hoarding situation, with several broken feathers from trying to move around in a cage that was too small, as well as a broken toe (most of the parrots from that same hoarder had toes that had been either broken or bitten off). Gandalf showed severe signs of phobia. We thought he was cage possessive at first, as he was very defensive when asked to step up to exit his cage; however we soon learned that instead, he was frightened of the cage. This was noted after he was removed from his cage with a towel and then placed on a play tree. He was then asked to step up, but when we tried to place him back into his cage, he had a serious panic attack. The staff therefore chose to leave him on his tree until such time as he was able to be moved from the play tree to his cage without having a panic attack. Gandalf has chosen his new family, which was indicated by his positive response when in their presence. Prior to his meeting this family, we attempted an interaction with another family, but Gandalf's response was all-out panic. His new family has had cockatoo experience with their beloved Charlie, an umbrella cockatoo, who also had some challenging behavioral issues that they worked through. We look forward to updates on how Gandalf is doing in his new home.
We have recently taken in an extremely neglected military macaw, who we named Rima. She was found to have a severe sinus infection, and is currently being treated with antibiotics and nasal flushes daily for a few weeks. Our avian vet estimates her age to be in her mid-30's due to an early cataract formation, which is most common in parrots of that age group. Additionally, she has a collapsed lens on the other eye, so her sight is somewhat compromised. She is an amazing bird, who despite years of neglect and lack of handling, was stepping up when asked, with no signs of aggression, within just a few weeks. Rima is reticent about being preened by her handler, so we are working on exposing her to positive interactions with people. She is easy to give injections to, as she does not require toweling for her antibiotic injection twice a day. She just stands there during the injection, and acts as though nothing is happening. We are also working with her so that being toweled for her nasal flush is a game, and not something to be frightened of. Despite her current medical issues, once she has a clean bill of health she will be an amazing companion for someone who is interested in a beautiful military macaw.
Attached to this report is a calendar of our upcoming events in the Southern CA area. Please email or call us if you'd like to have any information on these events, as we always enjoy meeting our donors in person and being able to show them firsthand the work we do. If you know of any animal adoption or outreach events that you would like to see us participate in, please notify us with details, and we will, of course, check to see if we have time to participate. If we do, we will reach out the coordinator of the event to ask about participating, either this year or next.
In closing, we want to invite all our supporters, near and far, to set up a time to visit our facility in person. We encourage you to come see the work we are doing with parrots, as well as the educational outreach we do with the general public. WE CANNOT THANK YOU ENOUGH for the part you play in the work that ARC does, here in Southern CA and abroad!
Warmest regards,
Melanie Ariessohn, Co-Director and Board Secretary
Eric Kern, Founder and Board President
Attachments: