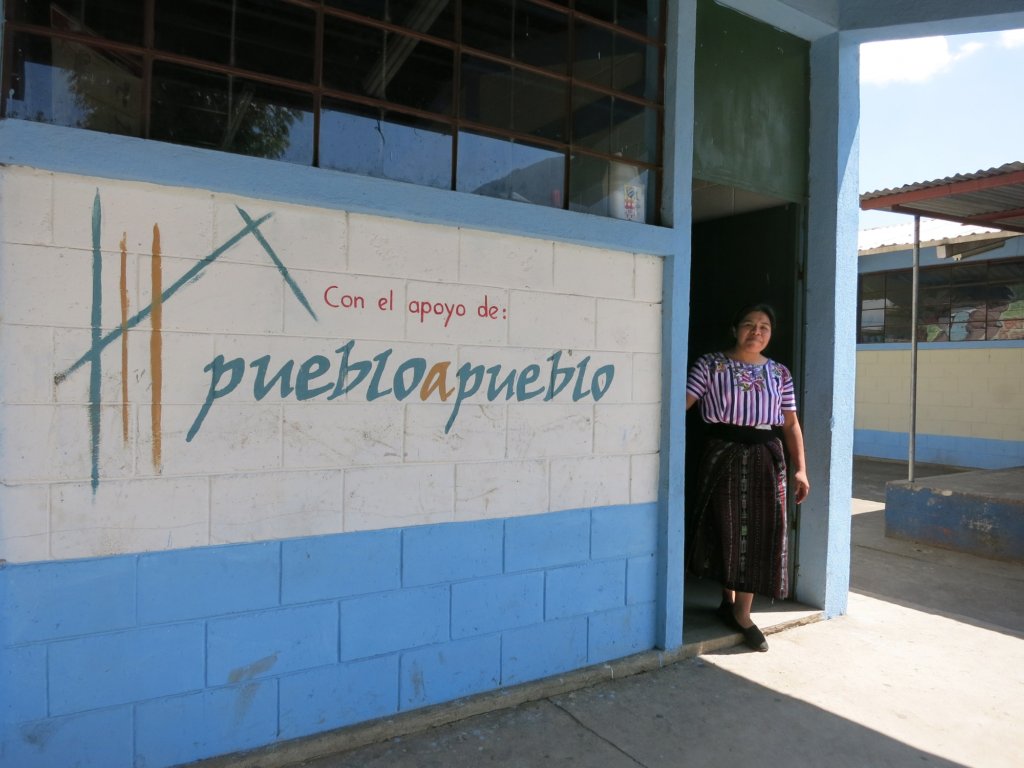 Since the new school year began in January, our Pathways to Literacy project has been quite busy!
Project staff and teachers at our partner schools began the year by updating the cataloging of books and evaluating the reading levels of students. Assessing students' reading skills is a very important first step before beginning the year's literacy activities. Many students are below grade level, and to help them advance, we need to understand where they are struggling. Pathways to Literacy Project Manager, Lidia Quieju, found many students have very low literacy levels -- "many have trouble identifying the letters of the alphabet." She explained that one way to improve their reading levels is "to find strategies to encourage the habit of reading."
After evaluating student reading levels, literacy activities began at the beginning of March. So far, students have learned about the alphabet and have reinforced their lessons with fun and creative activities. For example, first graders learned by putting their names in alphabetical order while second and third graders played "alphabet soup" and found the names of characters from their story of the week.
The school libraries have also been busy lending out books to students; since the school year began, students have already checked out more than 265 books! Lidia told us she has seen big improvements in the school libraries this year, adding that this year, the students are "giving much more importance to borrowing books from the library."
Lidia has also seen a lot more parent involvement in literacy efforts overall, with many parents coming to the school to read books with their children. In April, staff will be focusing their efforts on including more parents in literacy activities alongside children and teachers.
In addition to literacy classes, lending books, and parent involvement, the libraries have also held activities during recess time, including storytime, art, and literacy games. Now, the schools are busy preparing for World Book Day on April 23rd with the help of their community support groups. Students will be celebrating with various literacy and book related activities. This is sure to be an exciting event!