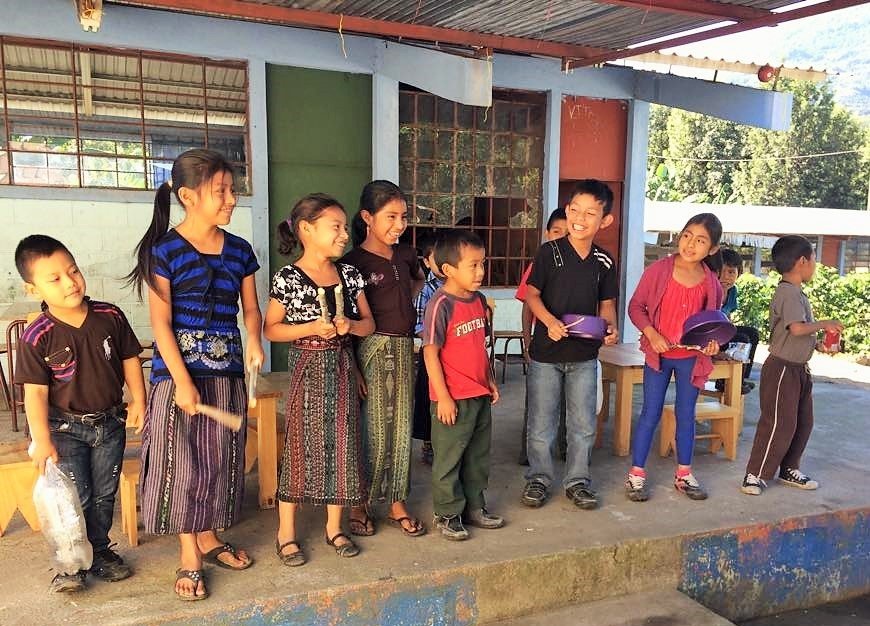 October marked the end of the school year here in Guatemala—but that doesn't mean the learning stopped! To keep students engaged and learning during the break, our Pathways to Literacy Project hosted a two week long literacy camp during the month of November.
Students and families were very excited about the camp; within 5 minutes, 25 students had signed up! After registration ended, there were 43 students ranging from ages 6-12 that chose to participate. The camp lasted for two weeks, consisting of a two hour morning session for the younger age group, and a two hour afternoon session for the older students.
Each day of camp, the students read a new book as a group and then did creative activities inspired by what they had read. For example, one day the students read a book about sounds, and took this theme further by creating musical instruments out of craft materials and hosting a rock band competition. The aim of each day's activities was to show students that reading isn't just associated with school, but that books can travel off the page and be fun sources of inspiration.
Beyond reinforcing literacy skills, the camp also provided a safe and stimulating environment for many students who would otherwise have had to work or do chores at home. Students instead got a fun break, while also keeping up the habit of reading to transition more smoothly into the new school year.
Pathways to Literacy Project Manager, Lidia, discussed the importance of the literacy camps:
"My favorite activities took place on the fourth day of camp, when the kids made puppets out of socks after reading a book called Títeres (puppets) by Marilyn Price, and then divided up into small groups to present their own puppet shows.
This activity demonstrated what I think is the most important aspect of the literacy camp; that is, kids reading and then using their imagination to expand upon what they learned and create their own crafts out of common objects. Once they've started doing that at the camp they can repeat it at home, and they can keep expanding their imagination through reading."