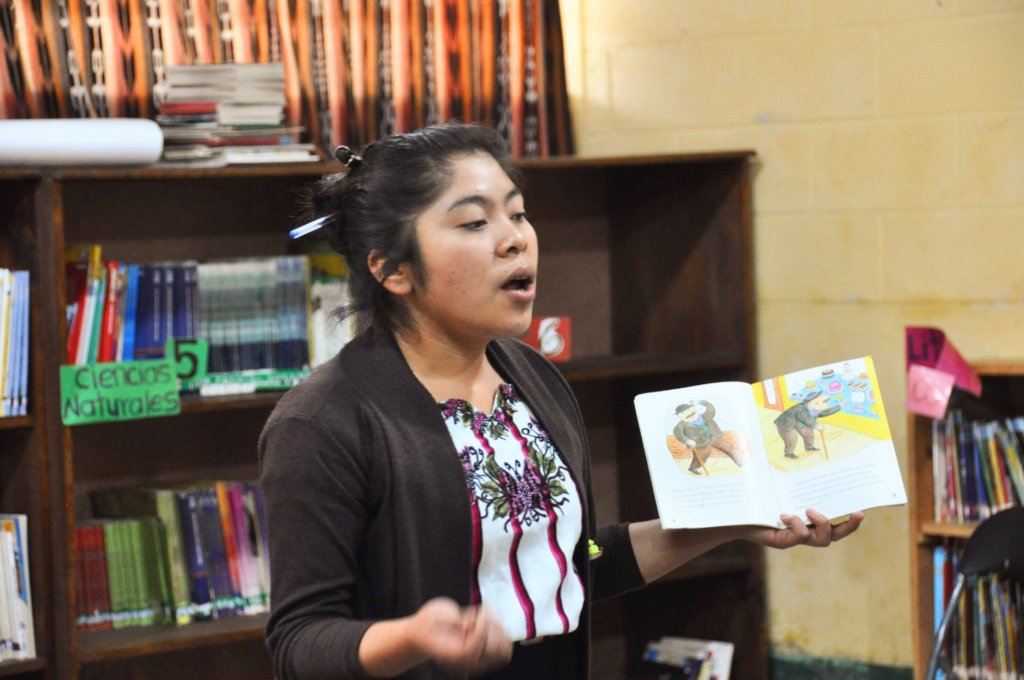 School has been out for almost three weeks here in Guatemala, where students attend class from January through late October. However, the library at Patzilin Abaj Primary School is full of young learners spending part of their winter vacation reinforcing their literacy gains.
Beginning readers need constant engagement with reading, writing, and storytelling activities in order to maintain their literacy levels over time. That's why our Pathways to Literacy team leads two weeks of reading camp at each of our partner schools each winter: to give kids a chance to start the new school year stronger.
On Tuesday morning, Pathways to Literacy Project Coordinator Lidia Quiejú started off her day by reading a children's book to fifteen wiggly students. The story was called Los cincuenta pasteles ("The Fifty Cakes") and centered on a would-be entrepreneur named Enrique who foolishly agrees to bake fifty cakes for a very picky king—without any previous baking experience!
When she had finished her read-aloud, Lidia introduced the first group's main activity: cake collages. "It's important to give students an opportunity to be creative so that they can engage with the story in a variety of different ways," Lidia explains. The students gathered leaves, seeds, and flower petals from the schoolyard and used them to decorate their "cakes". The room quickly filled with the sound of hushed giggles as the students got right to work.
The second session of the day was led by Patzilin Abaj librarian Ms. Clara. "One of the goals of this project is professional development for school faculty—including its brand-new librarian," explains Lidia. "So I lead the first session as a model, and then Clara leads the second to get comfortable with those same teaching techniques herself."
Ms. Clara read the same book to the fourth, fifth, and sixth graders gathered for session two, but she used a more rigorous question-and-answer pattern to test the students' comprehension. "What did Enrique want at the beginning of the story?" she asked. "What did you think would happen? Did the ending surprise you?"
Both groups of students will return for another week of reading camp, and they'll be back again in January for more learning. This program helps us fulfill our goal of building confidence in young readers and new educators—even while school is not in session!
Thank you for believing in the power of reading, writing, and storytelling to change lives. Your support fuels students' success.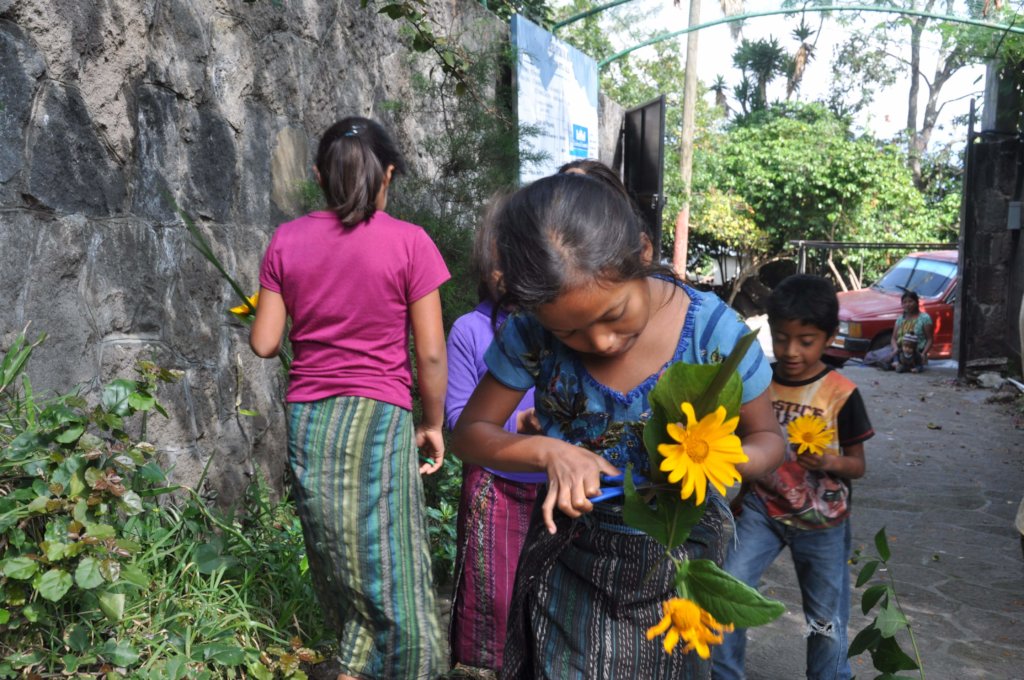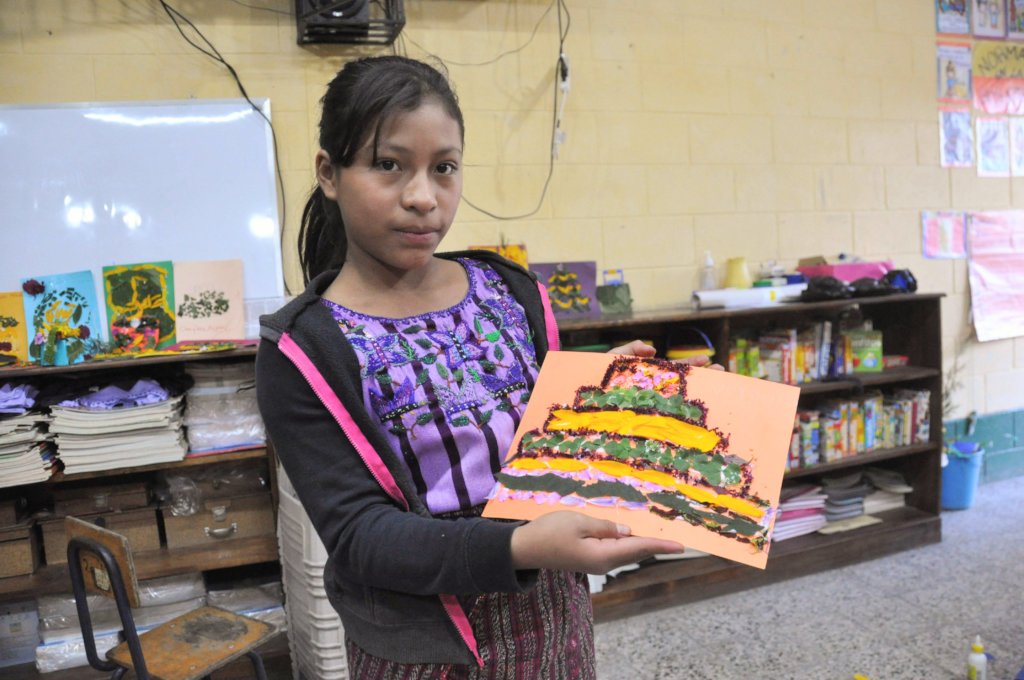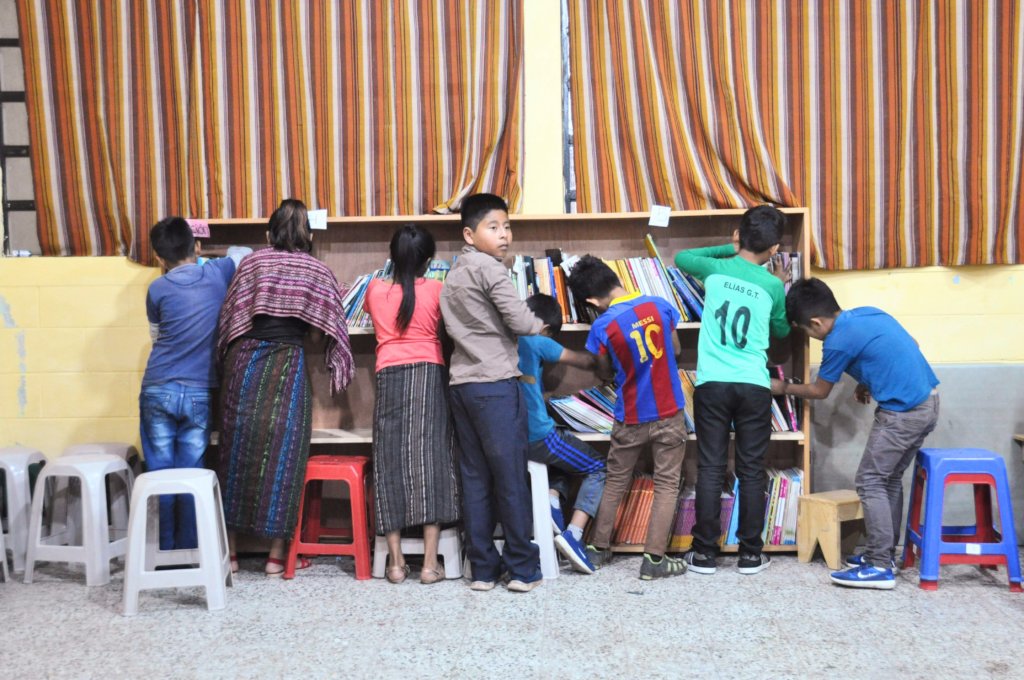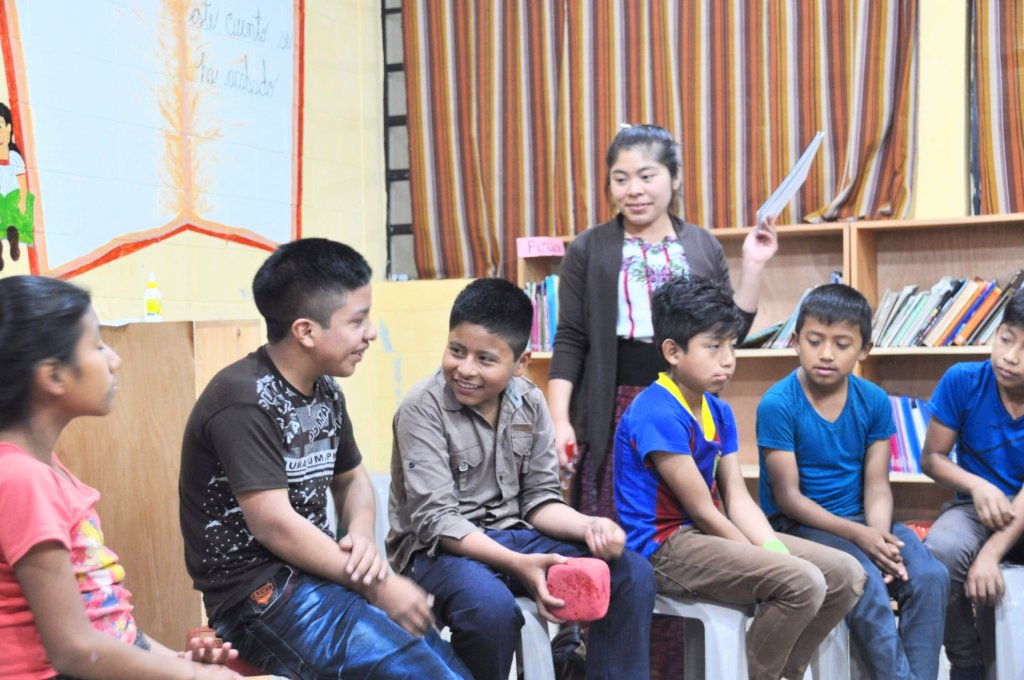 Links: