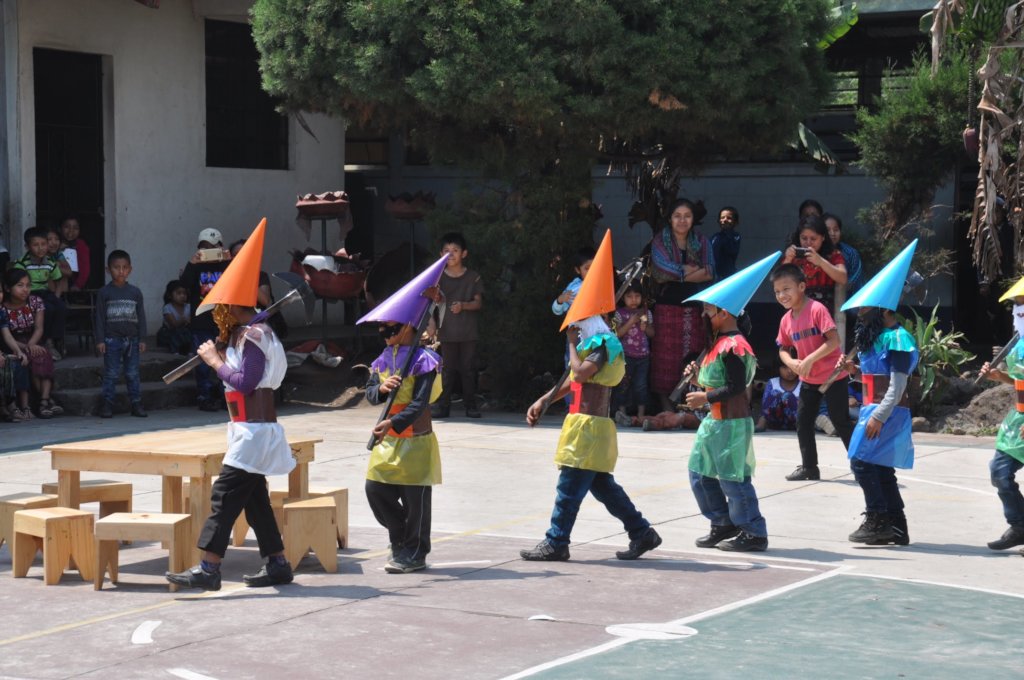 Rebeca was thrilled to receive an invitation to an International Book Day celebration at Patzilin Abaj Primary School earlier this month. An educator herself, she enjoys any opportunity to celebrate learning. But she was especially excited to see the students and teachers at Patzilin Abaj bring their library to life.
Two years ago, Rebeca and the rest of her Pathways to Literacy team started their work at Patzilin Abaj. They have worked with school administrators to build a library from the ground up. They have filled it with books and delivered electronic tablets loaded with educational games and literacy-building tools. They have selected and trained a librarian and led professional development workshops for teachers, introducing them to the many ways they can use the library in their classes. There's still a year left before the school begins to manage the project independently, but the faculty of Patzilin Abaj have already done a lot to integrate the library into the lives of their students.
The school's International Book Day celebration certainly put that hard work on display. Students, teachers, and administrators worked together to perform dramatizations of two books that can be found in the school library.
The first performance was a dramatic rendition of a classic fairy tale: "Snow White and the Seven Dwarves". Students dressed as trees, flowers, and woodland creatures filled the school's large outdoor multipurpose space, transforming it into the forest where Snow White escapes her evil stepmother to live with the seven dwarves. School librarian Clara Eugenia played the role of the evil queen quite convincingly!
The second play was based on the children's book Un Elefante Buscando Amigos ("An Elephant Looks for Friends"). In the story, an elephant struggles to make friends with the other animals in the jungle, until he finds friendship in the unlikeliest of places. While the other animals complain about how big and slow he is, the ant accepts the elephant for who he is despite their differences.
The other students watched the performances attentively. One of the teachers narrated aloud into a microphone, reading his role straight from the pages of each book! A few parents had gathered to watch too, smiling and laughing at the performers' antics. At the end of the performances, Principal Caín addressed the whole audience. "Thank you for coming to today's event, and congratulations to all of our performers," he said. "And most importantly: you can find both of these books in our school library, so if you liked what you saw, go and check them out today!"
By bringing these books to life through performance, the teachers of Patzilin Abaj paved a pathway to literacy for their students. The next year of their collaboration with Pueblo a Pueblo will no doubt inspire an even deeper love of reading, writing and storytelling among students at Patzilin Abaj!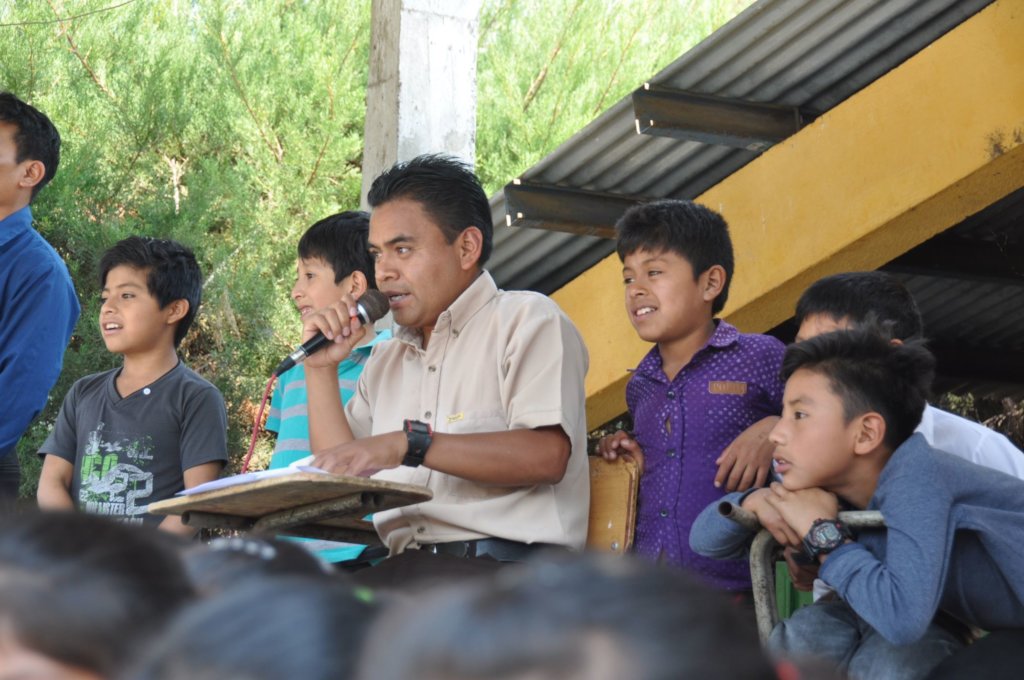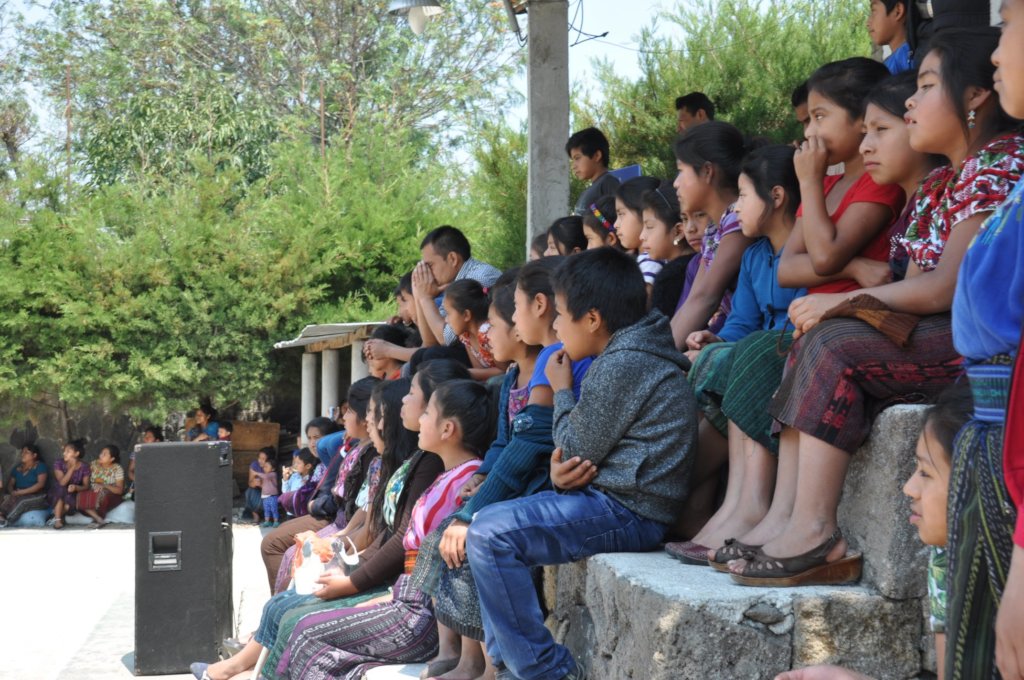 Links: