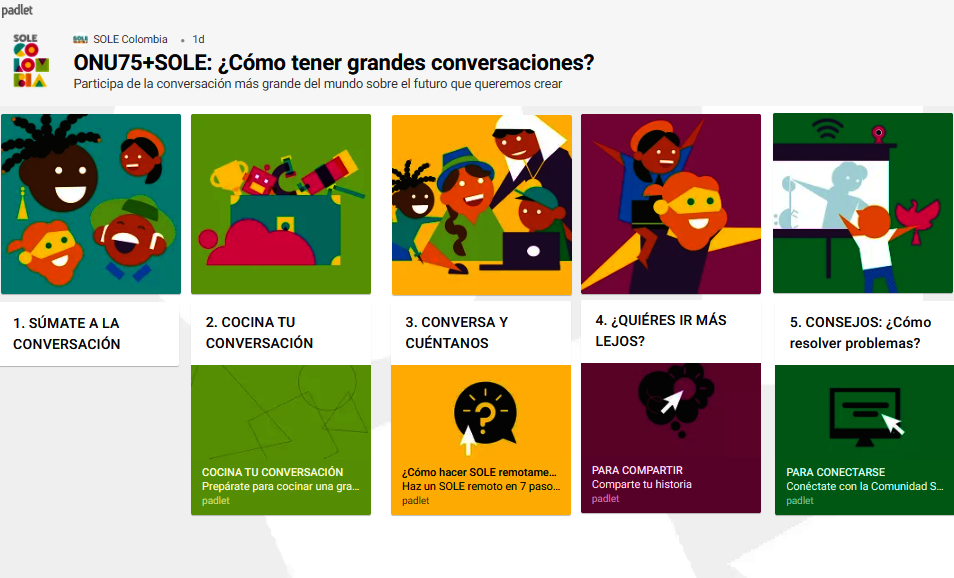 Dear SOLE Colombia friend,
We hope you are safe and healthy. We know that the last 3 months have been challenging for all of us, no matter in which corner of the world we are.
At SOLE Colombia we also have been facing a new reality, in the way we work and interact with the SOLE Colombia Community and with our different partners.
This worldwide situation brought us to rethink the importance of what we do. We have a big challenge: How to respond to this situation with the tools we already have, what can we do? what other ressources are available to respond?. Sitting at home, we saw how a new window of opportunities opend for us and many people and communities we are connected with.
We reconnected to other people doing SOLE worldwide, who had similar challenges, and this is how we received the support and great company form the StartSOLE team (www.startsole.org) to have access to a great platform to do virtual SOLE sessions with different people all around the world. This has been a big oportunity to open different spaces to talk, chat and learn together, and this has become the core of what we do at this moment.
Even if the actual crisis is hard, is has opened an opportunity for people from different regions and contexts to connect and start new conversations about the future we want. This is how we also are becoming part of the biggest worldwide conversation that the UN has started as part of their 75th Aniversary (https://www.un.org/en/un75). We at SOLE Colombia are being part of this, connecting 120 different communities all around Colombia to this great conversation. We have the challenge to do the whole project online and are thinking of and working on new ways to connect the people who are isolated and need more urgently that their voices are heard. We know that this actual situation has shown more cleary many problems, like inequality, that have been always under the surface and want to build together with many others the solutions that are needed for our actual and future world.
In this context the Playground in The Cloud has gained a new meaning and we're planning this virtual space to be the center that brings people together to have new conversations and gives them the access to different tools to support them. For UN75 we already started to build the toolkit that you can find here: https://parqueenlanube.padlet.org/solecolombia/home.
We will keep you up to date with this great conversations with many different people all around Colombia and the world. If you would like to join us on this big new adventure, please send us an email to hola@solecolombia.org and we will give you more information.
And also, if you would like to support us with your donation to help us bring more people in remote and isolated areas to this conversation, you would be contribuiting to a one of the big steps in the peace building process of our country. Here you can see other projects that are linked to this one: https://www.globalgiving.org/projects/sole-all-over-colombia/ and https://www.globalgiving.org/projects/build-a-school-in-the-cloud-for-pisamal-colombia/
Thank you for your support in so many different ways.
We wish you all the best and hope to hear from you soon, you'll definitely hear from us again during the coming weeks.
Stay safe,
Sanjay and Maryam
SOLE Colombia Team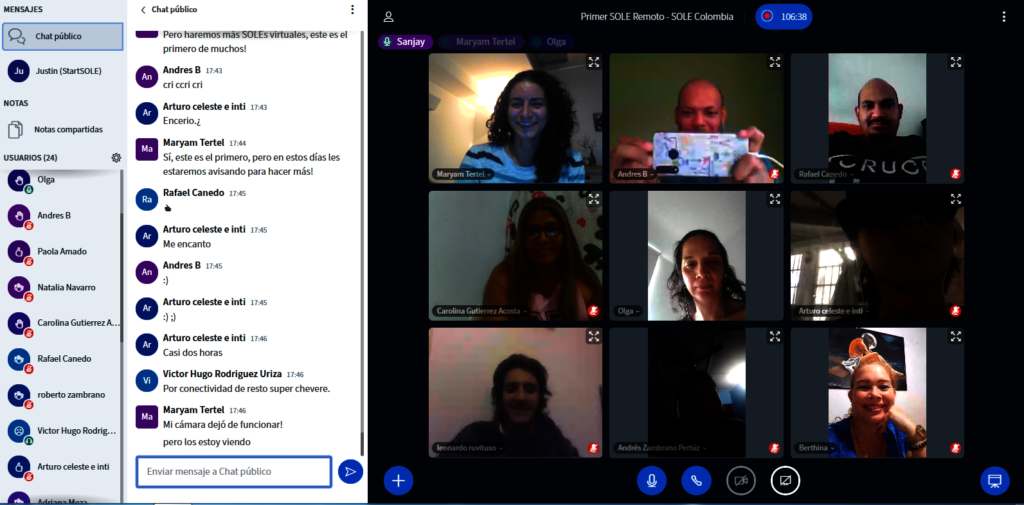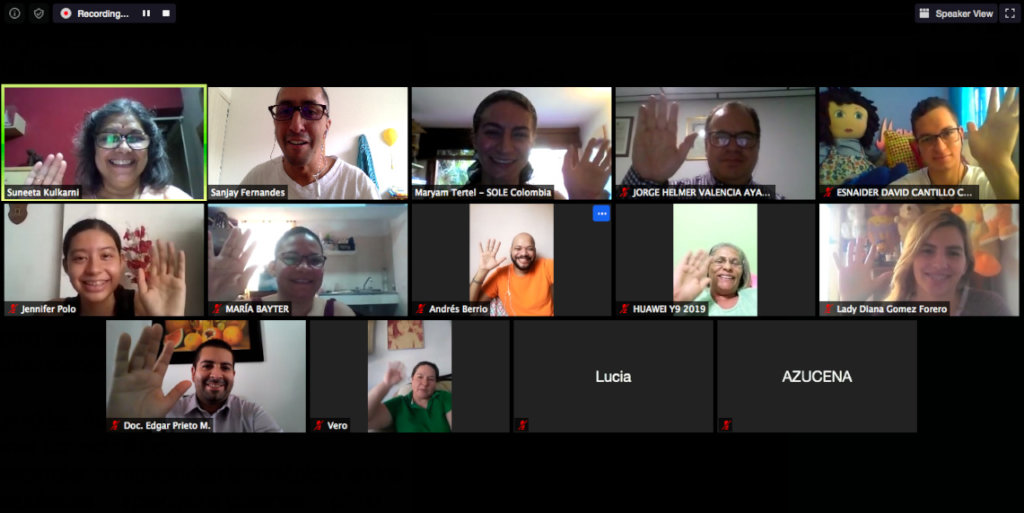 Links: